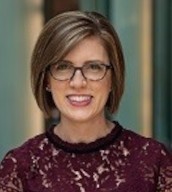 Dr. Jennifer Bridwell-Rabb is an Assistant Professor in the Department of Chemistry at the University of Michigan, Ann Arbor. Her research group studies the oxygen-dependent and oxygen-independent mechanisms of enzymes that catalyze a wide-range of site-specific chemistry using enzymology, structural biology, and metalloprotein expertise. Her laboratory is particularly interested in the transformations catalyzed by the Rieske non-heme oxygenase enzymes, the metalloprotein chemistry required to build, modify, and degrade photosynthetic pigments, and the strategies that photosynthetic organisms use to adapt to environments that differ in oxygen- and light-availability.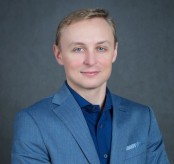 Dr. Paweł Borowiecki is an Assistant Professor in the Chair of Drug and Cosmetics Biotechnology at the Faculty of Chemistry, Warsaw University of Technology (WUT). He received his Ph.D. degree (2016) in Biotechnology from the Warsaw University of Technology. In 2020 he became a Head of the Laboratory of Biocatalysis and Biotransformation at WUT. His favorite research field encompasses developing novel chemoenzymatic strategies in the asymmetric synthesis of non-racemic pharmaceuticals and biologically active compounds potentially valuable for treating various life-threatening diseases.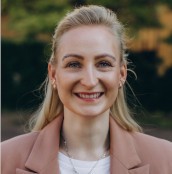 Dr. Sandy Schmidt is a tenure-track assistant professor (Rosalind Franklin Fellow) at the Groningen Research Institute of Pharmacy, University of Groningen. She completed her Ph.D. at the University of Greifswald in 2015, followed by a research stay at Delft University of Technology as a postdoctoral fellow. From 2017-2020, she worked as a group leader at Graz University of Technology. Her research interests include the discovery, design and exploitation of novel iron-dependent biocatalysts and the development of photobiocatalytic approaches for applications in organic synthesis.