About the Editors
Editor-in-Chief
Georgios Giamas, UK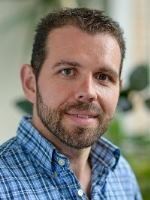 ​orcid.org/0000-0002-4417-2707
​Research areas: Cancer, cell signaling, proteomics
Professor Georgios Giamas obtained his Biology degree (BSc) at the National and Kapodistrian University of Athens in Greece. He then undertook his Doctoral degree (PhD - Magna Cum Laude) at the University of Ulm (Germany). Following postdoctoral work at the University of Ulm, he moved to Imperial College London in 2007, working as a Research Associate in the Division of Surgery and Cancer. In 2011 he was awarded Imperial College's prestigious Junior Research Fellowship. In 2012 he was awarded a NIHR Senior Research Fellowship and was appointed as a Research Team Leader. In July 2015, he became an Associate Professor (Reader) in Cell Signalling at the University of Sussex while holding an honorary contract (Visiting Reader) with Imperial College. Since May 2018, he is a Professor at the department of Biochemisty and Biomedicine at the University of Sussex. Since 2019, he is the Director of Research and Knowledge Exchange at the School of Life Sciences at the University of Sussex.
Associate Editors
Masatoshi Tagawa, Japan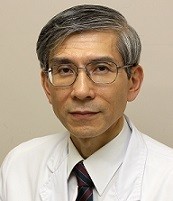 Dr. Masatoshi Tagawa graduated with MD from School of Medicine, Chiba University (Chiba, Japan) and completed the graduated course in Chiba University (awarded PhD) in 1984. He spent a few years in Stanford University (CA, USA) as a postdoctoral fellow and became an assistant professor at Chiba University. He then moved to Chiba Cancer Center Research Institute as a Head in Division of Cell Therapy and Pathology, and became a professor of Graduate School of Medicine at Chiba University. He is now a professor and a visiting scientist at Chiba Universtity and Chiba Cancer Center, respectively, and also works as a clinical physician. He is a council member of the Japan Society of Gene and Cell Therapy and Asian Pacific Consortium of Gene and Cell Therapy , and also serves as an editor of several international medical journals. His primary research field is molecular biology and oncology, and he is currently working on mesothelioma at preclinical and clinical research levels.
Michela Garofalo, UK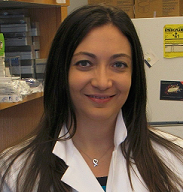 Dr. Michela Garofalo completed her undergraduate degree in Biology at the University Federico II of Naples, in Italy. She obtained her PhD in 2008 from the same University, elucidating the molecular mechanisms involved in the resistance to apoptotic cell death induction in different types of tumours. From 2008 to 2011, she trained as a Postdoctoral Fellow at the Ohio State University, advancing the understanding of the role of non-coding RNAs in cancer progression and development. She identified several oncogenic pathways, regulated by microRNAs, involved in the cellular response to chemotherapy and metastasis in lung cancer with important consequences for the identification of potential new therapies for cancer treatment and prevention. In 2011, she was granted the prestigious Kimmel Award and joined the CRUK Manchester Institute as a Junior Group Leader in July 2014.
Steven Katz, USA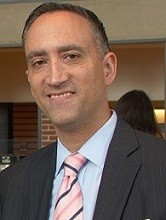 Dr. Katz is the Director, Office of Therapeutic Development at Roger Williams Medical Center, RI. He leads the Cellular Immunotherapy and Gene Therapy Facility at Roger Williams Medical Center and is Associate Professor of Surgery, Boston University School of Medicine. Dr. Katz attended the New York University School of Medicine, receiving the Alpha Omega Alpha Award for graduating with the top academic average in his class. He then completed his general surgery residency at the New York University Medical Center. Dr. Katz completed Fellowships in Immunology and Surgical Oncology at the Memorial Sloan-Kettering Cancer Center, where he served as the Chief Administrative Fellow.
His Clinical Expertise is in liver surgery, pancreatic surgery, sarcoma, and melanoma. His laboratory research endeavors focus on immunotherapy for liver metastases and sarcoma. He has served as the principal investigator for five solid tumor CAR-T trials, including four for liver metastases and one for peritoneal carcinomatosis. Dr. Katz has invented numerous cell therapy products and methods currently under testing or development. Dr. Katz has received research grants from numerous societies and the NIH and DOD, in addition to multiple industry partners.
Dr. Katz is a reviewer for numerous scientific and clinical journals and serves on the editorial boards for the Journal of Surgical Research, Annals of Surgical Oncology, Oncogene, and Cancer Gene Therapy. His overarching career goal is to develop novel immunotherapy treatments for presently incurable liver and pancreas tumors.
Teresa Gagliano, Italy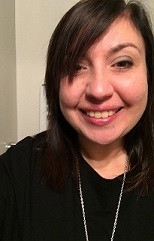 Dr. Teresa Gagliano completed her 5-year Master Degree in Pharmaceutical Chemistry at the University of Ferrara, Italy in 2005. She was awarded with a PhD in Biochemistry and Molecular Biology from the same university in 2009. During her postdoctoral work, her research focused on endocrine and endocrine related tumors. In 2014, for her work on lung neuroendocrine tumors she was presented with the Young Investigator Award, from the European Endocrine Society. Furthermore, she received honours from the Endocrine Society and The European Neuroendocrine Tumor Society. In 2016, Dr. Gagliano moved to the University of Sussex, as a Senior Fellow first and as Team Leader after, where she focused on the study of tumor microenvironment in breast cancer. Her team identified fibroblasts expressed PIK3Cd as a mediator of triple negative breast cancer cells invasion. From January to April 2020 she was a Senior Scientist at the University of Zurich, Switzerland. She is currently Tenure Track Assistant Professor at the University of Udine, Italy.
Editors Emeritus
Robert E Sobol, USA
Kevin J Scanlon, USA
Steven K Libutti, USA