About the Editors
Editor-in-Chief
Georgios Giamas, PhD, University of Sussex, United Kingdom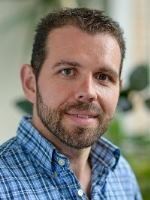 ​orcid.org/0000-0002-4417-2707
​Research areas: Cancer, cell signaling, proteomics
Professor Georgios Giamas obtained his Biology degree (BSc) at the National and Kapodistrian University of Athens in Greece. He then undertook his Doctoral degree (PhD - Magna Cum Laude) at the University of Ulm (Germany). Following postdoctoral work at the University of Ulm, he moved to Imperial College London in 2007, working as a Research Associate in the Division of Surgery and Cancer. In 2011 he was awarded Imperial College's prestigious Junior Research Fellowship. In 2012 he was awarded a NIHR Senior Research Fellowship and was appointed as a Research Team Leader. In July 2015, he became an Associate Professor (Reader) in Cell Signalling at the University of Sussex while holding an honorary contract (Visiting Reader) with Imperial College. Since May 2018, he is a Professor at the department of Biochemisty and Biomedicine at the University of Sussex. Since 2019, he is the Director of Research and Knowledge Exchange at the School of Life Sciences at the University of Sussex.
Lab webpage.
Associate Editors
Mohamed Abou-el-Enein, MD, PhD, University of Southern California, United States of America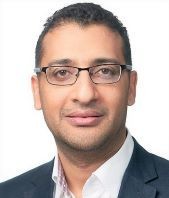 Mohamed Abou-el-Enein is associate Professor of Clinical Medicine (Oncology), Pediatrics, and Stem Cell Biology & Regenerative Medicine at USC Keck School of Medicine and Executive Director of USC/CHLA Cell Therapy Program. He is also the director of the cGMP core laboratory at CHLA and founding director of the cGMP Laboratory at USC. Dr. Abou-el-Enein is a physician by training, received a master's degree in pharmaceutical sciences and biotechnologies from Strasbourg University, a clinical research certificate from Harvard Medical School, a doctoral degree in the economics of manufacturing cellular therapies from Charité and a Master of Public Health from London School of Hygiene and Tropical Medicine. He is also trained as a qualified person (QP) for production and quality control of advanced therapies. Dr. Abou-el-Enein is one of the recipients of the inaugural Lawrence Goldstein Policy Fellowship, was awarded the Max-Rubner Prize for innovation in Education and the prestigious Eisenhower Fellowship, acted as the regional secretary of the International Society for Cellular Therapy and is an active member of many international expert networks and committees. He is also serving as associate Editor-in-Chief of the ASGCT journal Molecular Therapy – Methods & Clinical Development. He is a nationally and internationally recognized expert in planning and executing clinical development programs, designing and operating academic GMP facilities, and in translating cell and gene therapy products from preclinical research to clinical applications. His research focuses on engineering Chimeric Antigen Receptor T-cells (CAR T-cells) to specifically target diverse solid tumors and facilitate off-the-shelf administration through deployment of allogenic CAR T-cells. Dr. Abou-el-Enein is a strong advocate for equitable access to safe and effective medical innovations. He is committed to addressing the global rise of clinics marketing unproven stem cell interventions.
Leandro Castellano, PhD, FHEA, University of Sussex, United Kingdom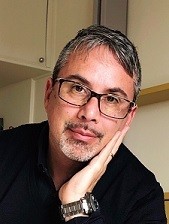 Dr Leandro Castellano is currently a Reader in RNA Biology at the University of Sussex. He obtained his BSc in Biology at University of Salento, Italy. He then moved to Rome at University "La Sapienza" where he completed a PhD in Human Biology and Genetics (2003-2007) working during the first year on the role of Post Transcriptional Gene Silencing (PTGS) in the Circadian Rhythm of the filamentous fungus Neurospora Crassa and later, on the role of microRNAs in human Cell Cycle and in Chronic Lymphocytic Leukaemia (CLL). He moved to Imperial College London in 2007 where he worked as a Research Associate focusing on the role of microRNAs in epithelial cancers. From 2011 he was appointed as Team Leader at the Division of Surgery and cancer, at Imperial, where he directly supervised several PhD students and Research Associates. During these years Dr Castellano research interests expanded from microRNAs to the role of various classes of short and long non-coding RNAs in epithelial cancer development and progression. From January 2018 to May 2019, he was Senior Lecturer in Biochemistry at the University of Sussex. He also holds an honorary position at Imperial College London. He is currently the Designated Individual (DI) under the Human Tissue Act at the School of Life Sciences at the University of Sussex.
Teresa Gagliano, MSc, PhD, University of Udine, Italy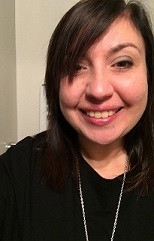 orcid.org/0000-0002-4877-6292
Prof. Dr. Teresa Gagliano completed her 5-year Master Degree in Pharmaceutical Chemistry at the University of Ferrara, Italy in 2005. She was awarded with a PhD in Biochemistry and Molecular Biology from the same university in 2009. During her postdoctoral work, her research focused on endocrine and endocrine related tumors. In 2014, for her work on lung neuroendocrine tumors she was presented with the Young Investigator Award, from the European Endocrine Society. Furthermore, she received honours from the Endocrine Society and The European Neuroendocrine Tumor Society. In 2016, Dr. Gagliano moved to the University of Sussex, as a Senior Fellow first and as Team Leader after, where she focused on the study of tumor microenvironment in breast cancer. Her team identified fibroblasts expressed PIK3Cd as a mediator of triple negative breast cancer cells invasion. From January to April 2020 she was a Senior Scientist at the University of Zurich, Switzerland. In 2020, she imoved to the University of Udine (Italy) as Tenure Track Assistant Professor, where she is currently Associate Professor. The Gagliano Lab is focusing on identifying potential targets and molecules to impede cancer growth. The lab is also investigating the role of fibroblasts in the tumor microenvironment and their involvement in mediating cell proliferation and drug resistance in cancer.
Lab webpage

Salvatore Papa, PhD, University of Leeds, United Kingdom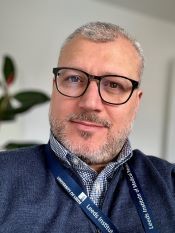 orcid.org/0000-0002-8369-6538
Dr. Salvatore Papa is an Associate Professor (with tenure) at the University of Leeds. He is a translational molecular cell biologist with 23 years of academic research experience and leadership in cancer research. He studied Molecular Biology and obtained a PhD in Experimental Medicine from the University of L'Aquila. He trained in cancer research at the University of Chicago, then went on to Imperial College London to begin his independent academic career, then to the University of Leeds to consolidate his research programme, focused on the metabolic pathways and signalling that control apoptosis, oncogenic proliferation, and tumour growth.
Dr. Papa has built an international reputation in the field of cancer cell biology by discovering and describing new therapeutic targets for cancer treatment, and has published his research in several high-impact journals. He also actively assists in the education of young scientists and promotes diversity in science. Dr. Papa is a member of the editorial boards of several scientific journals and serves on the committee review panels of charitable organizations and governmental agencies granting research funding, including Biotechnology and Biological Sciences Research Council (BBSRC), part of the UK Research and Innovation funding agency investing in science and research.
Lab webpage
Dong Yin, PhD, Sun Yat-Sen University, China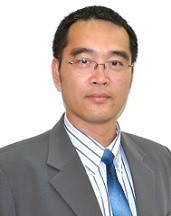 Dr. Yin was awarded a Ph.D. from the Institute of Genetics and Cytology, Northeast Normal University (Changchun, China) in 1998 and followed this with 2 years as a postdoc at Peking University (Beijing, China). After working at Cedars-Sinai Medical Center, UCLA School of Medicine (Los Angeles, USA) as a postdoc and Research Scientist for several years, he became an Adj. Associate Professor of UCLA. Professor Yin is now the director of the Medical Research Center at Sun Yat-Sen Memorial Hospital, Sun Yat-Sen University (Guangzhou, China). His research focuses on oncology: cancer epigenetics regulation, anti-tumor small molecular, cancer molecular diagnosis. He is currently interested in the function of no-coding RNA and RNA binding protein in cell cycle and DNA damage repair.