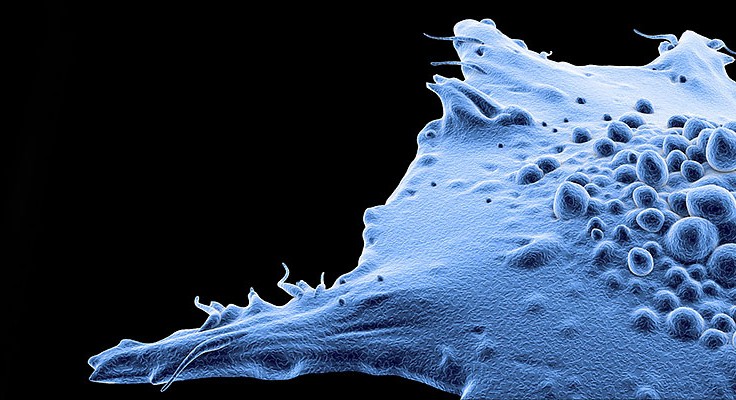 The essential gene and cellular therapy resource for cancer researchers and clinicians.
Featured
Parinaz Aliahmad

Shigeki J. Miyake-Stoner

Nathaniel S. Wang

Mohsen Sheykhhasan

Hamed Manoochehri

Paola Dama
Viviana Vella

Georgios Giamas

Angeliki Ditsiou

Mohsen Sheykhhasan

Hamed Manoochehri

Paola Dama

Zhengxing Zhou

Chengmin Zhang

Taolang Li

Behnoush Sohrabi

Behnaz Dayeri

Behrang Alani

Jiabo Li

Xuya Wang

Xuejun Yang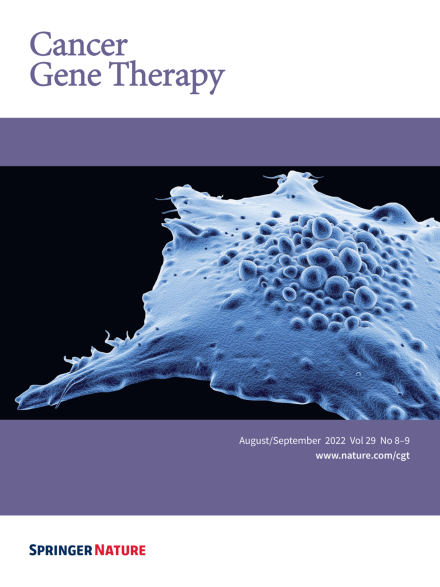 Announcements
Cancer Gene Therapy welcome your submissions for consideration for a special issue on 'Self-replicating RNA/virus strategies in Cancers'. Click to find out more information about the special issue, how to submit and when. We look forward to seeing your work.

Cancer Gene Therapy is participating in a pilot of NISO/STM's Working Group on Peer Review Terminology. to identify and standardize definitions and terminology in peer review practices. Please see the section entitled Peer Review Terminology under the Guide for Authors, Editorial Process or For Referees for more information and to locate the link to complete the short survey.

Each month or so we will be featuring one of our editorial team, allowing them an opportunity to impart some of their wisdom and knowledge with you, our authors and readers, and you the opportunity to get to know them a little better. Currently featuring Associate Editor, Leandro Castellano

New QC checks introduced in CGT

As part of CGT's continuous effort to provide high quality & innovative research, we have introduced new QC checks: Requirement of a cover letter in an institutional letterhead at first submission; Requirement for institutional e-mail(s) addresses for the corresponding author(s); Inclusion of an Author Contribution statement in the submitted manuscript; Availability of original data upon request
Xiaoyi Zhang

Jin Han

Yanting Gu

m6A-modified circFOXK2 targets GLUT1 to accelerate the aerobic glycolysis of oral squamous cell carcinoma.

Yameng Cui

Jingwen Liu

Wei Zhao

Peng Wang

Liang Zhao

Yongbin Ding

Briefly, YAP 3′UTR is m5C modified under the promotion of NSUN2 and ALYREF, and this modification increases YAP mRNA stability and inhibits nearby m6A modification and miR-582-3p binding. Furthermore, YAP stimulates seven exosome biogenesis, transport and release-related genes including HRS, PLD2, RAB2B, RAB27A, RAB27B, VAMP and ATG7 in a Mycn- and SOX10-dependent manner.

Wenjun Yu

Congcong Zhang

Jinjing Xia

Yuichiro Kaibori

Daisuke Nagakubo

Mohammad Salik Zeya Ansari

Venturina Stagni

Daniela Trisciuoglio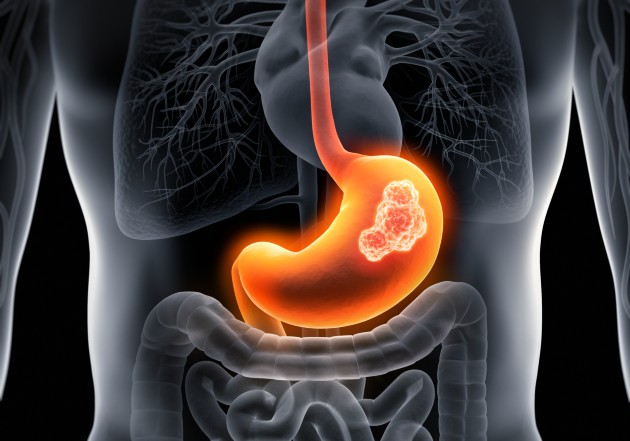 Gastric cancer is among the leading cause of cancer-related mortality worldwide. Despite the fact that early diagnosis has improved quality of life and patient outcomes, better understanding of the biology of the disease is needed to design better therapies. Currently, advances in treatment of gastric cancer have been limited mainly due to this neoplasia's genetic heterogeneity. Consequently, several efforts have been made to further improve our knowledge of gastric cancer biology. In this CGT collection, we include articles focusing on cell signalling, epigenetic mechanisms and immune responses implicated in gastric cancer thus shedding light on novel potential therapeutic strategies.