Ethics Committee
Thomas Kaufmann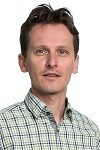 Switzerland, Bern - Thomas Kaufmann received his Diploma (equivalent to M.Sc.) in Biochemistry in 2000 and his Ph.D. in Biochemistry in 2003, both from the University of Fribourg, Switzerland. He then moved to the Walter and Eliza Hall Institute of Medical Research in Melbourne, Australia, as a postdoctoral fellow within the group of Dr Andreas Strasser (2004-2007). In 2008 he was awarded a Swiss National Science Foundation Professorship to start his own research lab at the Institute of Pharmacology, University of Bern, Switzerland, where he currently holds the position of a group leader. Research interests of his lab cover the mechanisms of apoptosis regulation by BCL-2 family members and inhibitor of apoptosis (IAP) proteins, deregulation of apoptosis in cancer and other diseases and biology of myeloid cells (in particular granulocytes).
Alessandro Rufini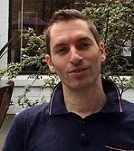 UK, Leicester - Alessandro Rufini got his degree at the University of Rome "La Sapienza", before being employed at the Department of Toxicology and Etoxicology at the "Instituto Superiore de Sanita" (ISS), Rome. From 2002 he worked as a PhD student at the University of Rome Tor Vergata. During this time his research focused on the p53-family of transcription factors and their involvement in development. He then joined Prof. Tak W. Mak's laboratory at Campbell Family Institute for Breast Cancer Research, at the Princess Margaret Hospital in Toronto in 2006 as post-doc and continued working on the p53-family. He was appointed to his current position as lecturer in the Department of Cancer Studies at the University of Leicester in 2013. Currently, he leads a research group focused on early detection of disease and exploitation of metabolic pathways for prevention and therapy of colon cancer. He has authored numerous peer reviewed articles and is on the editorial board of Frontiers in Cancer Molecular Targets and Therapeutics, while acting as reviewer for several peer reviewed journals.
Hans-Uwe Simon

Switzerland, Bern - Simon Hans-Uwe, M.D., Ph.D., is Professor of Pharmacology and since 2000, has been Director of the Department of Pharmacology, University of Bern in Switzerland. After obtaining a doctoral thesis, he specialized in Clinical Immunology, at the University of Jena, Germany. His Postdoc (1990-92) was completed at the Mount Sinai and General Hospitals, University of Toronto, Canada. Professor Hans-Uwe became a Principal Investigator and Deputy Director (1992-2000) at the Swiss Institute of Allergy and Asthma Research, University of Zurich, Davos, Switzerland, with "Habilitation" in Experimental Immunology (1996). He also obtained a Doctoral thesis (Ph.D. 1996-2001) at the Department of Pharmacology, Hebrew University of Jerusalem, Israel. Research interests include: (1) Immunopharmacology; and (2) Role of apoptosis and autophagy in inflammatory diseases and cancer. Among other academic and administrative services, he served as President of the Swiss Society of Pharmacology and Toxicology (SSPT; 2004-2007), President of the Swiss Society of Experimental Pharmacology (SSEP; 2005-2008), President of the European Cell Death Society (ECDO; 2007-2009), and President of the Union of the Swiss Societies for Experimental Biology (USSBE; 2007-2010). He is the Editor-in-Chief of Allergy, the European Journal of Allergy and Clinical Immunology.
David Vaux

Australia, Melbourne - David Vaux is currently at The Walter and Eliza Hall Institute (WEHI), in Melbourne, Australia. He graduated in medicine from the University of Melbourne, before completing a PhD at WEHI, and a post-doc at Stanford. He is best known for his work on Bcl-2, having found in 1988 that it acted, unlike other oncogenes known at the time, to inhibit cell death, rather than promoting cell proliferation. By showing human Bcl-2 could inhibit developmental cell death in C. elegans, he showed that apoptosis and programmed cell death were the same, evolutionarily conserved process. He was among those who first identified the mammalian inhibitor of apoptosis (IAP) proteins, and their mammalian antagonists, such as Smac/Diablo. He is currently on the Scientific Advisory Board of TetraLogic Pharmaceuticals.