Journal Information
On this page: Aims and scope of journal | Abstracted/indexed in | ISSN and eISSN | Newsfeeds | CDD Recommended Databases |
Aims and scope of journal
Mission, vision and values of Cell Death & Differentiation:
To devote itself to scientific excellence in the field of cell biology, molecular biology, and biochemistry of cell death and disease.
To provide a unified forum for scientists and clinical researchers
It is committed to the rapid publication of high quality original papers relating to these subjects, together with topical, usually solicited, reviews, meeting reports, editorial correspondence and occasional commentaries on controversial and scientifically informative issues.
Submit to Cell Death & Differentiation and receive an excellent authorship experience
Submit your next manuscript to Cell Death & Differentiation and benefit from:
Highly ranked in the cell biology field
International and highly respected editorial team
Flagship journal of CDDpress - devoted to scientific excellence in cell and molecular biology
Wide exposure and article visibility via nature.com
Engaged and growing Twitter following via @CDDpress
Funder compliant open access options available
Share your article through SharedIt - Springer Nature's content-sharing initiative allowing authors and subscribers to share links to view-only, full-text articles from this journal
Journal Metrics
Article metrics such as number of downloads, citations and online attention are available from each article page, and provide an overview of the attention received by a paper.
The 2021 journal citation metrics for Cell Death and Differentiation are as follows:
2-year Impact Factor* (2021): 12.067
5-year Impact Factor* (2021): 12.896
Immediacy index*: 4.641
Eigenfactor® score*: 0.02873
Article influence score*: 3.185
JCR Rank*: CELL BIOLOGY 15/195; BIOCHEMISTRY & MOLECULAR BIOLOGY 12/298
Journal Citation Score*: 2.08

SNIP: 2.479
SJR: 3.348
The 2021 peer review performance metrics for Cell Death and Differentiation are shown below:
6 days to first decision for all manuscripts (Median)
Annual article downloads: 1,530,262
Usage:
2,784,870 Downloads (in 2021)
10,276 Altmetric mentions (2021)
*2020 Journal Citation Reports® Science Edition (Clarivate Analytics, 2021)
Abstracted/indexed in
EBSCO Discovery Service
Google Scholar
OCLC
Medline
Summon by ProQuest
BIOSIS
Current Contents/Life Sciences
Science Citation Index
Science Citation Index Expanded (SciSearch)
SCOPUS
PubMedCentral
EBSCO Academic Search
EBSCO Advanced Placement Source
EBSCO Biomedical Reference Collection
EBSCO STM Source
EBSCO Science & Technology Collection
EBSCO TOC Premier
ISSN and eISSN
The international standard serial number (ISSN) for Cell Death & Differentiation is 1350-9047, and the electronic international standard serial number (eISSN) is 1476-5403.
Newsfeeds
Cell Death & Differentiation now provides its latest table of contents as an RSS web feed. This allows users with an RSS reader to receive automatic updates whenever new content is added to these pages.
Receive Cell Death & Differentiation's current issue table of contents.
Find out more about RSS feeds, how to download an RSS reader and see all the news feeds offered by Springer Nature.
CDD Recommended Databases
DeathBase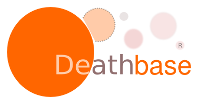 DeathBase is a database of proteins involved in cell death processes. Updated continuously by a team of expert curators whose areas of expertise cover all proteins involved in cell death in five model species, DeathBase provides a useful tool for anyone with an interest in apoptosis and cell death.
CASBAH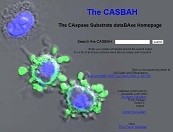 The Caspase Substrate database Homepage (CASBAH) provides a comprehensive list of caspase substrates as a searchable web resource containing information pertaining to all currently known caspase substrates.
The p53 website

The p53 website is a reference for all scientists working on p53, including information on p53 structure and function, the description of all p53 monoclonal antibodies and the phylogenetic analysis of p53. The p53 web site also hosts the UMD p53 mutation database that can download for clinical or epidemiological analysis.
Bcl-2 family database

Bcl-2 family database holds a collection of sequence, structural and functional information about one of the most studied protein families in cell biology, enabling researchers to readily retrieve Bcl-2 family sequences and related data.