About the Editors
Editors-in-Chief
Hillard M. Lazarus, USA

Hillard Lazarus is Professor of Medicine and Director of Novel Cell Therapies at Case Western Reserve University, University Hospitals Case Medical Center, where he is The George & Edith Richman Professor & Distinguished Scientist in Cancer Research. Dr. Lazarus is recognized for his contributions in the areas of mesenchymal stem cell transplantation, autologous blood and marrow transplantation for lymphoma, and allogeneic blood and marrow transplantation for malignancies. He has over 500 publications and has been a committed teacher and mentor to countless house officers, fellows and faculty.
Mohamad Mohty, France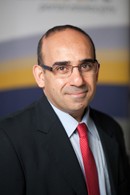 Mohamad Mohty is Professor of Hematology and head of the Hematology and cellular therapy Department at the Saint-Antoine Hospital and University Pierre & Marie Curie (Paris, France). Professor Mohty is also head of a translational research team (INSERM) at the Saint-Antoine Research centre in Paris and his research is focused on the pathophysiology and immunobiology of normal and pathological antigen-presenting cells, especially the impact of immunomodulatory agents. He has a special clinical focus on the development of reduced-toxicity conditioning regimens, immunotherapy and different aspects of therapy of multiple myeloma. Professor Mohty serves as Scientific Council Chair of the European Society for Blood and Marrow Transplantation (EBMT) and the "Intergroupe Francophone du Myelome" (IFM).
Executive Editor
Robert Peter Gale, USA
BMT Ambassadors
Jane Apperley, UK
Armand Keating, Canada
Alejandro Madrigal, UK
Yair Reisner, Israel
Associate Editors
Veronika Bachanova, USA
Karen Ballen, USA
Ali Bazarbachi, Lebanon
Enric Carreras, Spain
Ronjon Chakraverty, UK
Ed Copelan, USA
Jan Cornelissen, Netherlands
Marcelo Fernandez-Vina, USA
Sergio Giralt, USA
Rupert Handgretinger, Germany
Per Ljungman, Sweden
Arnon Nagler, Israel
Jakob Passweg, Switzerland
Marcie Riches, USA
Bipin Savani, USA
Bart Scott, USA
Jordi Sierra Gil, Spain
Takanori Teshima, Japan
Mei-Jie Zhang, USA
Social Media Editor
Florent Malard, France
Florent Malard is Associate Professor of Hematology at the Saint-Antoine Hospital and Sorbonne University. He is also a researcher at the Saint-Antoine research Center in Paris and his research focus on Graft-versus-Host disease, microbiota and immunological complication of allogeneic hematopoietic stem cell transplantation. He is leading the microbiota working group within the Cellular Therapy and Immunotherapy Working Party of The EBMT. He has published more than 60 papers in peer-reviewed journals.