About the Editors
Editor-in-Chief
Prof Adrian L Harris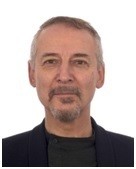 Adrian Harris is the Cancer Research UK Professor of Medical Oncology at the University of Oxford and directs the Cancer Research UK Molecular Oncology Laboratories at the Weatherall Institute of Molecular Medicine (WIMM). He is a Consultant Medical Oncologist and a Professorial Fellow of St Hugh's College Oxford. He is Chairman of the CRUK Oxford Cancer Centre and joint lead of the Cancer theme of the Comprehensive Biomedical Research Centre in Oxford. He is a Senior Investigator in the National Institute of Health Research and a Fellow of the Academy of Medical Sciences. He is a 'Highly Cited Researcher 2014' ranking among the top 1% most cited for their subject field and year of publication-between 2002 and 2012.
He trained in Medicine and Biochemistry at Liverpool University, did a DPhil at Oxford University then trained at the Royal Marsden Hospital in Medical Oncology. He was appointed Professor of Clinical Oncology at Newcastle-upon-Tyne in 1982. Since 1988 he has been the Professor of Medical Oncology at Oxford University. His major laboratory interests involve the role of hypoxia in breast tumour biology, and tumour angiogenesis, the metabolic response to hypoxia, microRNAs induced by hypoxia and hypoxia-induced cell death. He has conducted many predictive and prognostic studies and early exploratory phase trials in new drug development and molecular pathology to translate laboratory findings to clinical relevance and development of new agents.
Subject Editors
Prof Margaret Ashcroft, (Cellular and Molecular Biology)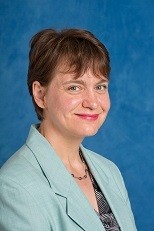 Prof. Margaret Ashcroft graduated with honours in Pharmacology and received a PhD in Molecular Cell Biology from the University of Bristol. She worked under the supervision of David Kaplan and subsequently Karen Vousden having obtained a prestigious Human Frontiers Fellowship, at the National Cancer Institute (U.S.), where she studied survival and cell death signalling mechanisms in cancer. From 2001, she joined the Institute of Cancer Research, London, where she made key discoveries in hypoxia signalling in cancer, and was one of the first groups to develop a small molecule hypoxia screen and identify novel small molecule agents targeting hypoxia signalling. In 2008, she was recruited to University College London to set up and head the Centre for Cell Signalling and Molecular Genetics, where she continued to make seminal discoveries in hypoxia biology, and progress her novel small molecule agents pre-clinically. In 2014, she was elected to the Professorship of Hypoxia Signalling and Cell Biology at the University of Cambridge, where she continues to lead a multidisciplinary team of biologists and chemists, thus integrating her basic and translational research efforts. She was elected as a Fellow of the Royal Society of Biology (FRSB) in 2011 and was awarded an Honorary Membership of the Royal College of Radiologists (MRCR) in 2015 for her contributions to oncology.
Dr Stephen Chia, (Clinical studies)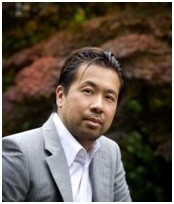 Stephen Chia is an Associate Professor of Medicine, Department of Medicine, University of British Columbia and a staff oncologist with the BC Cancer Agency (BCCA). Dr. Chia serves as Chair of the BC Breast Tumour Group and is a physician coordinator for both the breast cancer and head and neck cancer clinical trials at BCCA.
His main research interests are in translational research and in clinical research. His translational research is primarily focused on breast cancer, particularly assessment and validation of new and novel prognostic and predictive factors. His clinical research involves phase I-III clinical trials as well as population based outcomes research. He is also involved in phase I-II trials in investigational new drugs as well as in head and neck cancer.
Professor Angela Cox, (Genetics and Genomics)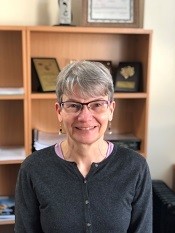 Angela Cox is Professor of Cancer Genetic Epidemiology at the University of Sheffield, UK, where she is an executive member of the Sheffield Experimental Cancer Medicine Centre (ECMC) and the Sheffield Institute for Nucleic Acids (SInFoNiA), and Deputy Head of the Department of Oncology and Metabolism. She obtained BA in Natural Sciences (genetics) from the University of Cambridge and PhD in molecular biology from University College London, and has been working in the area of genetic epidemiology and genomics of cancer since 2000.
Professor Cox's research is focussed on inherited cancer susceptibility variants and circulating tumour DNA biomarkers. She collaborates in a number of international genetics consortia including BCAC, Interlymph, and ILCCO. She is interested in the mathematical modelling of the functional effects of inherited variants, and the development of new statistical genomics approaches. The Cox lab is a collecting centre for the Breast Cancer Now Tissue Bank, specialising in longitudinal blood sampling for circulating tumour DNA analysis, and she is exploring predictive and prognostic circulating DNA markers in a number of common cancers.
Prof Jeff Evans, (Clinical studies)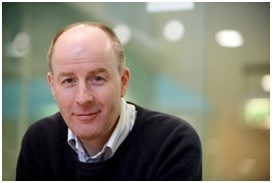 Jeff Evans is a Group Leader (Translational Cancer Therapeutics Laboratory) at the CR-UK Beatson Institute, Glasgow, Professor of Translational Cancer Research and Director of the Institute of Cancer Sciences, University of Glasgow, and Honorary Consultant in Medical Oncology at the Beatson West of Scotland Cancer Centre, Glasgow, and Lead of the Glasgow Experimental Cancer Medicine Centre (ECMC).
His research interests are in the pre-clinical and clinical development of novel anti-cancer agents, and his clinical interests are in Upper GI Cancers and Melanoma, and he leads the Phase I clinical trials and drug development team in Glasgow. He is a member of the NCRN Upper GI Cancer Pancreatic Cancer and Gastro-Oesophageal Cancer sub-groups, member of the ECMC - Industry Combinations Alliance Joint Steering Committee, member of CR-UK's Clinical Experts Review Panel, and former member of Cancer Research UK's New Agents Committee. He is co-editor of the clinical research section of the British Journal of Cancer.
Dr Suzanne Fuqua, (Translational Therapeutics)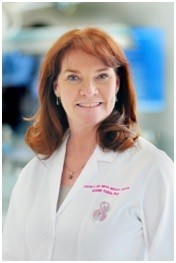 Suzanne Fuqua is internationally recognized for her work on estrogen receptors in breast cancer. She was the first to discover constitutively active and hypersensitive estrogen receptor (ESR1) mutations in breast tumors, which has recently been confirmed by a number of investigators using next generation sequencing. It is estimated that approximately 20-40% of therapy-resistant metastatic breast tumors contain constitutively-active ESR1 mutations. She is thus a pioneer in this field.
Recently she also discovered that the androgen receptor (AR) was overexpressed in metastatic ER-positive tumors resistant to tamoxifen, and her preclinical studies have demonstrated that AR overexpression confers resistance to hormonal agents. Her work provided scientific rational for ongoing clinical trials of AR antagonists in ER-positive breast cancer.
Suzanne Fuqua is a translational scientist with many years' experience in molecular biology, functional genomics, precision medicine, steroid receptors, cell signaling and growth factor receptors.
Niels Halama (Translational Therapeutics)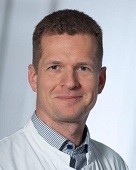 Niels Halama is senior consultant of the Clinical Cancer Research Program for Colorectal Cancer at the Department of Medical Oncology of the National Center for Tumor Diseases (NCT). In addition he leads a multidisciplinary research team at the NCT, the Institute for Immunology and the BIOQUANT (all in Heidelberg, Germany).
His main clinical and scientific interests include abdominal tumors (e.g. colorectal, pancreatic, ovarian cancer), immunotherapy and tissue immunology. He is pioneering novel immunotherapies harnessing the innate immune system as well as developing tissue processing workflows, new fully human model systems and technologies combining whole slide image quantification with multiplex protein quantification to address key translational questions. Niels has been Principal Investigator in multiple early phase clinical trials. In addition to being a board certified medical oncologist, he also worked in software development for engineering companies. He received his medical training at the University of Heidelberg (Germany), at Baylor College (Texas, USA) and at MCO (Ohio, USA). Currently he is also a review editor at Frontiers in Immunology, invited member of the European Academy of Tumor Immunology and serves as a program committee member on international conferences as well as a reviewer for several international journals and funding agencies.
Prof Per Hall, (Epidemiology)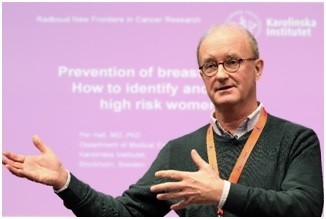 Per Hall is a medical oncologist by training and worked for many years at the Department of Oncology, Karolinska Hospital. He initiated and headed the Hereditary Breast Cancer Unit and later the Cancer Epidemiology Unit. Since 2000 he works full time as an epidemiologist at the Department of Medical Epidemiology and Biostatistics. He devotes his time to breast cancer research and is heading the Karma project.
He has recently launched a breast cancer prevention trial and has taken up a part time position at the Department of Oncology, South General Hospital, Stockholm. He is also heavily involved in the Breast Cancer Association Consortium in the quest for genetic determinants of breast cancer.
Dr Lynette Sholl, (Molecular Diagnostics)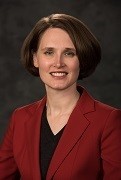 Dr. Sholl is an associate pathologist at Brigham and Women's Hospital in Boston, Massachusetts and Associate Professor of Pathology at Harvard Medical School. She is board certified in anatomic pathology and molecular genetics pathology with an expertise in neoplastic and non-neoplastic lung diseases.
She completed her medical school training at Stanford University School of Medicine in Stanford, California; an internship in internal medicine at the Hospital of University of Pennsylvania; Anatomic Pathology residency and fellowship training at Brigham and Women's Hospital; and the molecular genetics pathology fellowship at the Harvard teaching hospitals.
Dr. Sholl has been serving as an attending physician in general surgical pathology, pulmonary pathology, and molecular genetics pathology at BWH since 2009. She additionally serves as the Associate Director of the Center for Advanced Molecular Diagnostics and the Chief and fellowship director of the Thoracic Pathology Service.
Her research efforts focus on the molecular mechanisms of tumorigenesis and validation of novel molecular and immunohistochemical tests for genetic characterization of lung cancers in clinical practice.
Prof Rulla Tamimi, (Epidemiology)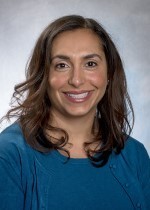 Rulla Tamimi is a Professor of Population Health Sciences and Division Chief of Epidemiology in the department of Population Health Sciences at Weill Cornell Medicine. As the Associate Director for Population Science at the Sandra and Edward Meyer Cancer Center, she works closely with an interdisciplinary group of investigators to study cancer risk and survival with the goal of reducing morbidity and mortality in the New York City area.
Her research goal is to better understand breast cancer risk and prognosis by designing epidemiological studies that integrate biomarkers, imaging and lifestyle factors. Specifically, her research has focused on intermediate markers of breast cancer risk including mammographic density and benign breast diseases. As PI of multiple NIH-funded grants to understand risk factors for breast cancer, her group has identified a number of genetic, molecular and lifestyle predictors of breast cancer risk and survival. Many of these studies are based within the Nurses' Health Study (NHS) and Nurses' Health Study II (NHSII). She led research on breast cancer and served as PI of the Nurses' Health Study, and Growing Up Today Study (GUTS) before starting at Weill Cornell Medicine.
Chairman of the Editorial Board
Karen Vousden (London, UK)