About the Editors
Editor-in-Chief
Stephen Hancocks OBE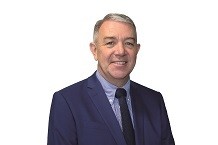 Stephen is Editor-in-Chief of the BDJ. He is a dentist, writer, editor, publisher and performer. He was appointed OBE in 1997 by Her Majesty Queen Elizabeth II for services to the dental profession and subsequently has been awarded Honorary Membership of the British Dental Association, the American Dental Association and a place in the prestigious FDI's List of Honour. He has an MA from the Central School of Speech and Drama, London in Advanced Theatre Practice and is also well known for chairing, lecturing and after-dinner speaking. Additionally, he has a gardening series on YouTube entitled Let's Go Gardening.
Contact:
Stephen Hancocks
British Dental Association
64 Wimpole Street
London
W1G 8YS
s.hancocks@bda.org
Editorial Associate
Jonathan Lewney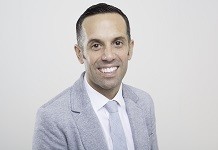 Jonathan completed a BSc in Chemistry, and an MSc in medicinal chemistry and medical physics, before completing his BDS in 2012. Jonathan then completed a Master in Public Health in 2016. Jonathan reviews whether submitted manuscripts are within scope, assigns peer reviewers, reviews revised manuscripts for scientific and technical accuracy to ensure they have addressed reviewers' concerns, and then makes final recommendation to the Editor-in-Chief as to whether they should be published.
Contact:
Jonathan Lewney
British Dental Association
64 Wimpole Street
London
W1G 8YS
jonathanlewney@hotmail.com
Editorial Board
Silvana Barros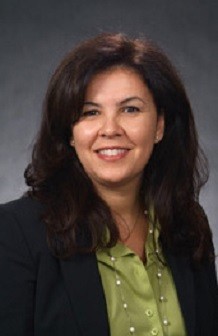 Silvana is a Professor of Periodontology in the School of Dentistry, University of North Carolina at Chapel Hill (UNC). Her research interests include translational and clinical investigations on the association of periodontal disease to systemic conditions. As a periodontist with a PhD in Oral Biology and postdoctoral training at NIDCR, her laboratory focus is in the epigenetic mechanisms driving complex infectious and inflammatory diseases. Silvana's research has been funded by the National Institutes of Health and industry. She is a member of the advisory board of several scientific journals and past president of the North Carolina Division for the American Association of Dental Research.
Michael Burrow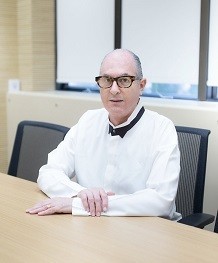 Michael is Clinical Professor in Prosthodontics and Division Co-ordinator of Restorative Dental Sciences in the Faculty of Dentistry, the University of Hong Kong, and Honorary Professorial Fellow at the Melbourne Dental School, the University of Melbourne, Australia. His research interests are adhesion of resin-based adhesives and glass ionomer cements, development of resin-based materials, clinical evaluation of biomaterials, and development of means to treat root caries. Michael has published over 250 refereed papers and three book chapters. He is currently Registrar for the Membership of the Royal Australasian College of Dental Surgeons in General Dental Practice.
Jennifer E. Gallagher MBE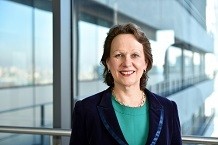 Jennifer (Jenny) holds the Newland-Pedley Chair in Oral Health Strategy at King's College London (KCL) where she is a Global Envoy for the College and Dean for International Affairs for her Faculty of Dentistry, Oral and Craniofacial Sciences. In her specialty of Dental Public Health, Jenny is an honorary consultant in Dental Public Health with King's Health Partners and Public Health England where she is making a major contribution to the revision of Delivering Better Oral Health: an evidence-based toolkit for prevention. Her research and education focus on professionalism and dental public health, with a national and international focus. She continues to hold a number of senior roles in dentistry. In 2015 she received an MBE for services to oral health.
OP Kharbanda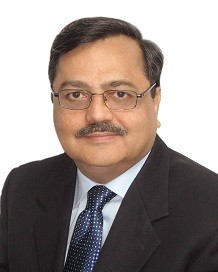 OP Kharbanda works as Dr CG Pandit National Chair conferred by the Indian Council of Medical Research, All India Institute of Medical Sciences (AIIMS), New Delhi. He is former CHIEF of the Centre for Dental Education and Research (CDER) and Head of Orthodontics and Dentofacial Deformities, at AIIMS. He is known for his astute clinical skills, deep interest in cleft care, able administration and scholarly publications including textbooks. OP Kharbanda is a crusader of quality assurance in higher dental education, advanced research, an advocate of equality of oral health and promotion using digital platforms. As CHIEF, Centre for Dental Education and Research, he transformed CDER and founded a National Facility Exclusive for Dental and Craniofacial Research. As Director of WHO Collaborating Centre, National Oral Health Program and COCHRANE collaborator, his contributions are internationally recognised. His published research works on clinical applications and biological aspects of miniscrew implants, automation in 3D imaging and OSA related research are widely known and highly cited.
Christel Larsson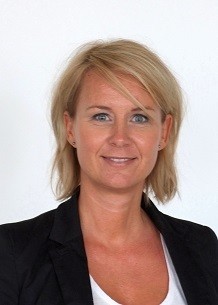 Christel qualified as a dentist in 1996, as prosthodontist in 2004 and PhD in 2011. She is currently associate professor at the Faculty of Odontology, Malmö University, Sweden, and head of the Department of Prosthodontics. Her research team consists of two post docs, five PhDs and five international master students. The research is focused on materials, specifically ceramics, dental implants and manufacturing techniques. She is also a senior clinical prosthodontist at the department.
Allan Pau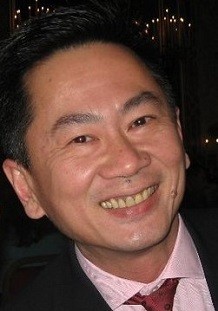 Allan is Professor in Dental Public Health and Dean of School of Dentistry at The International Medical University (IMU) in Kuala Lumpur, Malaysia. He graduated from King's College London with BDS and completed his MSc and PhD at Queen Mary University of London. He was elected to The Royal College of Surgeons of Edinburgh (RCSEd) as a Fellow in Dental Surgery (FDS) after completion of specialist training and was entered into the UK's General Dental Council List of Dental Public Health Specialists. His research interests are dental pain, caries prevention in young children, and dental education.
Benedict Seo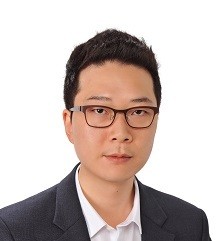 Benedict is a registered specialist in oral pathology and a senior lecturer at the University of Otago. He currently serves as Consultant Oral Pathologist at the Oral Pathology Centre, New Zealand's only specialised oral and maxillofacial diagnostic laboratory, and as the Postgraduate Co-ordinator of the Department of Oral Diagnostic and Surgical Sciences. Benedict's research focuses on the microenvironment of oral cancer with a particular emphasis on endoplasmic reticulum stress and unfolded protein response. He is a member of the International Association for Dental Research, the International Association of Oral and Maxillofacial Pathologists, and a Fellow of the International College of Dentists.
Brittany Seymour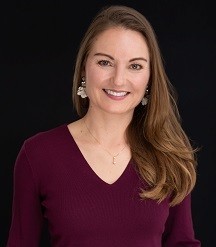 Brittany is Associate Professor and Global Health Discipline Director at Harvard School of Dental Medicine. She holds a full-time appointment in the Department of Oral Health Policy and Epidemiology and the Office of Global and Community Health. Her work focuses on interdisciplinary approaches for oral health improvement at the global level through education and workforce development, prevention, and policy. She has held leadership positions at the American Association of Public Health Dentistry and the Consortium of Universities for Global Health's Global Oral Health Interest Group. She was a contributing author to the FDI World Dental Federation's Oral Health Atlas 2nd Edition and works with the American Dental Association as a national consumer spokesperson and on the National Fluoridation Advisory Committee.
Jose F. Siqueira Jr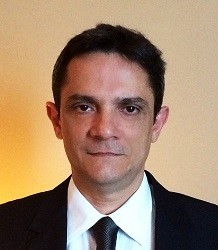 José is Adjunct Professor, Postgraduate Program in Dentistry, Grande Rio University, Rio de Janeiro, RJ, Brazil. He is also the Chairman and Professor, Dental Research Group, Iguaçu University, Nova Iguaçu, RJ, Brazil. José has authored several books on endodontics and microbiology, several chapters for leading international endodontic textbooks and more than 400 scientific papers. His primary research interests are in the areas of endodontic microbiology and infection control. Ongoing research includes studies on the composition of the endodontic microbiota associated with different forms of apical periodontitis, including the detection of uncultivated microorganisms, as well as the clinical strategies to deal with endodontic infections.
Helen Whelton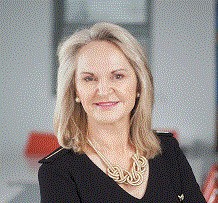 Helen is Head of the College of Medicine and Health, University College Cork, Ireland and Chief Academic Officer to the HSE South South West Hospital Group. She is currently leading a large consortium including a partner HEI and nine industry partners in an innovative approach to develop the next generation of graduates for the health and life sciences industry sector. Her research interests include health services research and she was the coordinating PI of a recently completed H2020 grant involving six university partners and eight health insurers in six EU countries. Her research has informed the development of dental services and she has also expanded her research contribution to the areas of overweight and obesity, and to women's general health issues. Internationally her research focus has been on health services research incorporating fluoride research. Helen is also a member of the FDI Science Committee. She has contributed to the development of the agenda for dental research nationally and internationally through her leadership of research organisations including the International Association for Dental Research.
Masahiro Yoneda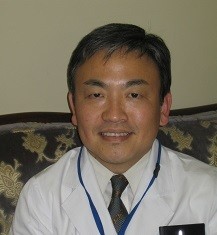 Masahiro is a Japanese researcher, who is working on bacteriology, dental clinics, and dental education. After graduating from Kyushu University, Masahiro worked at University of Texas Health Science Center at San Antonio and the State University of New York at Buffalo. Masahiro is now a professor of General Dentistry at Fukuoka Dental College. He is also working as a Chief Editor of the Japanese Association of Malodor Syndrome.
In the Editorial Office:
Publishing Editor: Heather Bradbury
Heather Bradbury joined the team in January 2020 as Assistant Publisher of the British Dental Journal and BDJ Open and has since been promoted to Publishing Editor.
Contact:
Heather Bradbury
British Dental Journal
4 Crinan Street
London
N1 9XW
heather.bradbury@nature.com
Assistant Publisher: Danielle Yates
Danielle Yates joined the team in October 2021 as Assistant Publisher and provides editorial support for both British Dental Journal and BDJ Open.
Contact:
Danielle Yates
British Dental Journal
4 Crinan Street
London
N1 9XW
danielle.yates@nature.com