About the Editors
Editor-in-Chief
Stephen Hancocks OBE, MA, BDS, LDS, DDPH, MCCD, Hon FFGDP RCS (Eng), British Dental Association, UK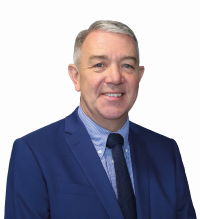 Stephen is Editor-in-Chief of the BDJ. He is a dentist, writer, editor, publisher and performer. He was appointed OBE in 1997 by Her Majesty Queen Elizabeth II for services to the dental profession and subsequently has been awarded Honorary Membership of the British Dental Association, the American Dental Association and a place in the prestigious FDI's List of Honour. He has an MA from the Central School of Speech and Drama, London in Advanced Theatre Practice and is also well known for chairing, lecturing and after-dinner speaking.
Associate Editors
Professor Padhraig Fleming, PhD, MSc, BDent Sc (Hons), FDS (Orth) RCS, FHEA, Trinity College Dublin, Ireland; Queen Mary University of London, UK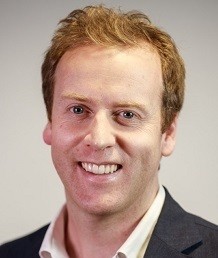 Padhraig is Chair of Orthodontics at Dublin Dental University Hospital, Trinity College Dublin. He is also Honorary Professor at Queen Mary University of London. He was awarded his MSc with Distinction in 2007, the Membership in Orthodontics and British Orthodontic Society Medal in 2008 and his PhD in 2013. He has published over 180 peer-reviewed papers and has received numerous research awards including the Chapman Prize from the British Orthodontic Society and the B.F. and Helen E. Dewel Award from the American Association of Orthodontists on two occasions. He has co-authored four successful orthodontic textbooks: Clinical Cases in Orthodontics, Functional Appliances: Theory and Practice, Fixed Orthodontic Appliances: A Practical Guide, and in 2023 Orthodontics: Current Principles and Techniques.
Professor Philip Preshaw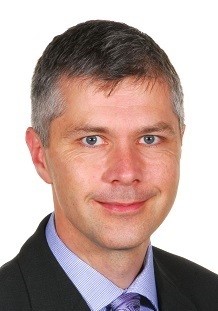 , BDS, FDS RCSEd, FDS (Rest Dent) RCSEd, FHEA, PhD, University of Dundee, UK
Philip is Dean of Dentistry and Professor of Periodontology at the University of Dundee. He received his dental degree from the University of Newcastle upon Tyne in 1991 and his PhD in 1997. He is a registered specialist in periodontics and is a Fellow of the Royal College of Surgeons of Edinburgh. His main research interests are investigations of the pathogenesis of periodontal disease, and links between systemic diseases such as diabetes and periodontitis.
Professor Avijit Banerjee, BDS, MSc, PhD (Lond), LDS, FDS (Rest Dent), FDS RCS (Eng), FCGDent, FHEA, FICD, King's College London, UK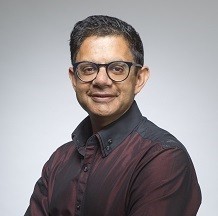 Avijit is Professor of Cariology & Operative Dentistry, Hon. Consultant and Clinical Lead, Restorative Dentistry at the Faculty of Dentistry, Oral & Craniofacial Sciences, King's College London/Guy's & St Thomas' Hospitals Foundation Trust, London, UK. He holds the positions of Head of Conservative & MI Dentistry and Programme Director of the innovative KCL distance-learning Masters in Advanced Minimum Intervention Restorative Dentistry. He also leads the Cariology & Operative Dentistry research programme at the QS-ranked world-leading Faculty (as part of the Centre of Oral and Clinical Translational Science), researching, publishing and lecturing internationally about minimum intervention oral care delivery, minimally invasive dentistry, adhesive dental biomaterials and clinical trials. He is a member of the British Dental Association Health & Science Committee also, all whilst maintaining wet-fingered specialist clinical practice in restorative dentistry, prosthodontics and periodontics. He also currently holds an Hon. Consultant Advisor position at the Office of the Chief Dental Officer, England and chairs the Career Pathway Board at the College of General Dentistry.
Editorial Board
Professor Paul Batchelor, BDS, DDPH, MCDH, MPH, PhD, FCGDent, FDS, FFPH, UCLan and University College London, UK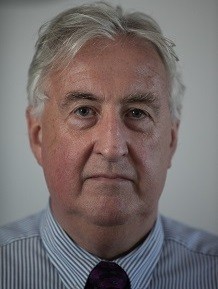 Paul qualified in 1980 and worked within the CDS and GDS. He subsequently moved to the London Hospital. A former President of the British Association for the Study of Community Dentistry, he has acted as advisor to a number of international governments and organisations, twice Vice Dean of the FGDP(UK), Advisor to the Irish Department of Health, the National Association of Primary Care and is Chair of the ISFE for Dental Public Health. Currently, he holds honorary positions at UCL and UCLan, advisor for Healthworks, associate at the Centre for Sustainable Healthcare, and a member of the European Health Policy Group.
Habib Benzian, PhD, MScDPH, New York University, USA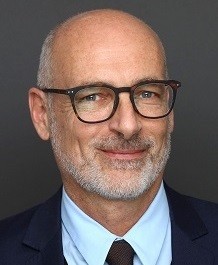 Habib is Research Professor, Department of Epidemiology and Health Promotion, College of Dentistry, New York University, and Co-Director of the WHO Collaborating Center for Quality Improvement and Evidence-based Dentistry. In various capacities during the last 20 years, Habib has been at the forefront of global advocacy to end the neglect of oral health. As expert in international (dental) public health, health policy, and NCDs he works at the intersection of academia, policy and practice, advising the WHO, UNICEF, governments and donor agencies. He is a member of the Lancet Commission on Oral Health and is co-lead of the working group on Advocacy, Global Policy and Governance. Together with the group of 13 co-authors, he was awarded the IADR Aubrey Sheiham Award for Best Scientific Paper in Dental Public Health (2020) for the landmark Lancet Series on Oral Health. In 2023, he received the IADR Distinguished Scientist Award for his research in global oral health.
Dr Bhupinder Dawett, BDS, MDPH, University of Sheffield, UK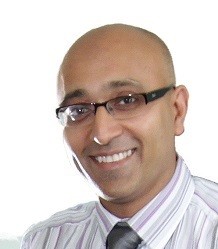 Bhupinder qualified in 1993 and has maintained working in NHS general dental practice ever since. He is currently a Doctoral Research fellow at the University of Sheffield, and also teaches on the distance-learning Masters in Advanced Minimum Intervention Dentistry at the Faculty of Dentistry, Oral and Craniofacial Sciences at King's College London. Alongside this he is principal dentist at Dental Practice in Derbyshire which focuses on minimum intervention dentistry and practice-based research, and is also Oral and Dental Speciality lead for the NIHR East Midlands Clinical Research Network.
Professor Jennifer E. Gallagher MBE, PhD, MSc, DCDP, DipHE, BDS, FDS RCS(Eng), DDPH RCS(Eng), FHEA, King's College London, UK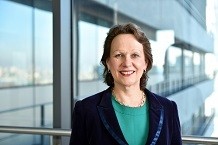 Jenny holds the distinguished Newland-Pedley Chair in Oral Health Strategy at King's College London, where she is an Honorary Consultant in Dental Public Health with King's Health Partners, and a College Ambassador for International, Engagement & Service. She has held the post of Dean for International Affairs for her Faculty of Dentistry, Oral & Craniofacial Sciences (2017–2023) contributing to partnership development and global initiatives. She received an MBE for services to oral health in 2015. Jenny contributes nationally and internationally on Dental Public Health education and training and health policy. Her research, which takes a public health and life course perspective on how to shape the future dental workforce to better meet the needs of the population, is influencing change locally, nationally, and globally. Jenny's work with the World Health Organisation on the global oral health workforce has included contributing to the Global Oral Health Baseline Report and presenting at the African Regional Launch of the Global Strategy and leading academic workforce publications. Jenny has held many professional leadership roles including President of the British Association for the Study of Community Dentistry and Copresident of the European Association for Dental Public Health. She is an active member of the International Association for Dental, Oral & Craniofacial Research (IADR) including the role of President of the Global Oral Health Inequalities in Research Network (2022–2023).
Zoë Hoare, PhD, CStat, Bangor University, UK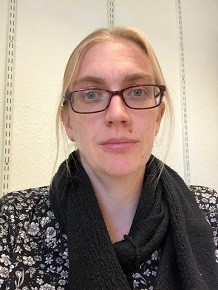 Zoë is Director and Principal Statistician of NWORTH (North Wales Organisation for Randomised Trials in Health), a UKCRC-registered clinical trials unit based at Bangor University in North Wales. Zoë joined NWORTH in 2008 after a short period working in private industry after gaining her PhD. She has expertise in designing and analysing randomised trials of complex interventions in a variety of clinical contexts including a number of dental and oral health-related studies, collaborating with research groups across the UK. Her particular research interests are in randomisation, composite outcome measures and quantitative evaluation of complex interventions.
Professor Liz Kay MBE, BDS, MPH, FDS, RCPS, FDS RCS (Eng), FCGDent, PhD, University of Plymouth, UK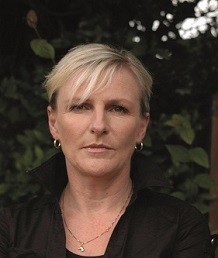 Liz was the founding Dean of the first new dental school in the UK for a generation. She developed an exciting new way of producing dental graduates, and introduced new methods of assessing dental undergraduate progress and competence. As Oral Health Topic Expert, she played a key part in the development of all the most recent NICE oral health guidelines and she developed and led an MBA in Healthcare. She was the only dental representative on the Equality Challenge Unit's Athena Swan Committee. Liz is Immediate Past President of the British Dental Association and Vice Chair of the British Medical and Dental Student's Trust. She is a member of the BDA's Health and Science, and Equality Diversity and Inclusion Committees. Liz is also a Non-Executive Director of Plymouth University Hospitals Trust, chairs the Trusts Organ and Tissue Donation Committee, and is a Board Member of the Platform for Better Oral Health in Europe. Most importantly, she is very proud to be the Editor of Evidence-Based Dentistry.
Jonathan Lewney, BDS, BSc, BA, MSc, MPH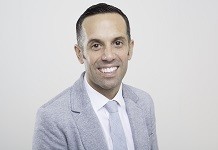 Jonathan qualified as a dentist in 2012 after studying on the graduate entry programme following his BSc and MSc in chemistry and physics. In 2013, he joined the British Dental Journal Editorial Board and has been BDJ Open Associate Editor since March 2017. After training in general dental practice, community dentistry, and oral and maxillofacial surgery, Jonathan completed an MPH as part of his specialty training in Dental Public Health in North East England and is now a Consultant in Public Health in South East England.
Sarah Murray MBE, MA, Dip DH, Dip DT, SFHEA, FDTFEd, Queen Mary University of London, UK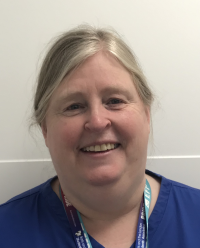 Sarah is Senior Lecturer at Queen Mary University of London – Barts and the London School of Medicine and Dentistry, and has a clinical background as a dental hygienist and a dental therapist. Sarah has made substantial contributions to the advancement of dental therapy education and the profession, by shaping the current scope of practice with the addition of new skills and was a key contributor for changes that enabled Direct Access for the public to access dental hygienists and dental therapists directly. Sarah is actively involved in the British Society of Dental Hygiene and Therapy and has held roles at Executive, Council and regional level over many years. Sarah is particularly interested in social responsibility and how this shapes a dental professional's life course, in addition to having an interest in teamworking and interprofessional learning. In 2017, Sarah was presented an MBE for services to oral health by the late Queen.
Professor Damien Walmsley, PhD, MSc, BDS, University of Birmingham, UK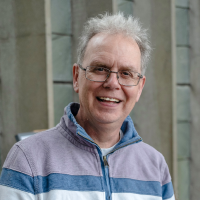 Damien is Professor of Restorative Dentistry at the University of Birmingham. His present role is research focused. Research interests include the use of ultrasonic instruments in dentistry and the deployment of antimicrobials in biofilms via nanoparticles. He enjoys working at the interdisciplinary interface including chemistry, physics and engineering. He has a strong research record on grant awards and this includes present funding for his work from UKRI. He still maintains a strong interest in the latest technological developments in both medicine and dentistry. Damien is the past president of BSSPD and ADEE. He is an honorary member of the BDA and was awarded the John Tomes Medal for services to dentistry in 2016.
Professor Nicola West, BDS PhD FDS RCS (Eng) FDS (Rest Dent) FDS RCS Ed FHEA, University of Bristol, UK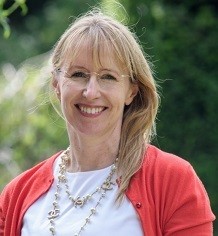 Nicola is Professor and Honorary Consultant in Restorative Dentistry at Bristol Dental School, and the Director of the Clinical Trials Unit conducting research in the international forum, attracting substantial funding from industry, charities and NIHR funding streams. Current research interests are investigating the associations between periodontal diseases and systemic diseases and conditions including Alzheimer's Disease & Parkinson's Disease, cardiovascular diseases and cystic fibrosis. Novel clinical periodontal research methodologies are developed alongside the scientific evaluation of oral health care products for gingivitis, tooth wear, dentine hypersensitivity, tooth staining and whitening. Research is also conducted into oral hard and soft tissue augmentation and peri-implant lesions and conditions. Nicola is the Secretary General of the European Federation of Periodontology and President elect for the British Society of Periodontology and Implant Dentistry. Nicola was Treasurer of the highly successful international Europerio 10 meeting in Copenhagen 2022 and has instigated UK adoption of the European periodontal guidelines on management of periodontal diseases. In parallel, Nicola has maintained a thriving periodontal and dental implant specialist practice in the centre of Bristol; a particular sphere of interest includes the management of peri-implantitis lesions.
Professor Helen Whelton, BDS, MDPH, PhD, FFPH, FFD, PGDipTLHE, University College Cork, Ireland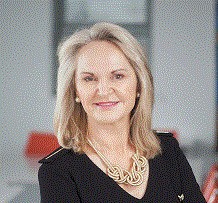 Helen is Head of the College of Medicine and Health, University College Cork, Ireland and Chief Academic Officer to the HSE South South West Hospital Group. She is currently leading a large consortium including a partner HEI and eleven industry partners in an innovative approach to develop the next generation of graduates for the health & life sciences industry sector. Her research interests include epidemiology and health services research, and she has coordinated a number of EU grants and directed several large national oral health surveys. She acts as consultant to epidemiological studies internationally and consults with the oral care industry on an ongoing basis. Her research has informed the development of dental services and she has also expanded her research contribution to the areas of overweight and obesity, and to women's general health issues. Internationally her research focus has been on health services research incorporating fluoride research. Helen is the IADR representative on the FDI Science Committee. She has contributed to the development of the agenda for dental research nationally and internationally through her leadership of research organisations including the International Association for Dental Research.