Water fluoridation is a contentious issue with as many supporters as it has critics. Arveen Bajaj weighs up the pros and cons.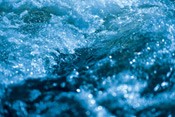 In July 2003, the House of Lords allowed local health authorities to consult with communities over whether their water should be fluoridated taking this key decision away from the water companies.
The amendment to Clause 58 of the Water Bill meant that water suppliers were required to fluoridate if asked to do so by a local health body – after public consultation had shown strong local support.
Although water companies have had the power to add fluoride to water supplies since 1985, they have not done so for fear of legal action from opponents to water fluoridation.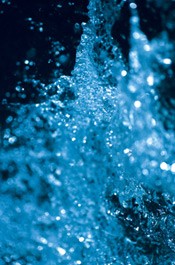 However, the amendment meant that local health authorities would indemnify water companies if local people agreed to allow supplies to be fluoridated, where it was necessary for public health.
The British Dental Association (BDA) had been lobbying for the change and welcomed the Lord's decision.
BDA chief executive Ian Wylie has said: "Targeted water fluoridation is the one public health measure that would cause the largest improvement in the oral health of those in greatest need. Now communities across England and Wales will be able to have a real say on whether or not to have fluoride added to their water supplies."
It is currently waiting for the publication of guidelines for how the public consultation will work, but is disappointed that in November 2004 the Scottish Executive ruled out any plans to look at water fluoridation.
Scotland's first minister Jack McConnell told parliament that the Scottish Executive would instead plan a range of other measures to improve the dental health of children.
The BDA believes water fluoridation is the most effective public health measure to reduce dental decay and oral health inequalities.
Jo Tanner, head of media relations at the BDA was involved in a campaign to amend the Water Bill.
"In socially deprived communities as many as one in three children under the age of five will have one or more decayed teeth extracted."
"In socially deprived communities as many as one in three children under the age of five will have one or more decayed teeth extracted. Tooth extraction is the most common treatment for painful tooth decay in young children", she says.
"Without fluoridation, hundreds of thousands of children will be condemned to a life of poor dental health", she said.
However the fluoride issue faces a key test in Europe in September when the European Parliament votes on a proposal to add vitamins and minerals to food, said Jo.
The plans, based on a report by the European Commission, included fluoride on the permissible additive list but the chemical was later removed by a parliamentary committee.
The BDA is lobbying Members of the European Parliament to reinstate fluoride. But if the report goes through as it stands, even fluoridated milk schemes will be in jeopardy, says the BDA.
The British Fluoridation Society (BFS) is another long standing pressure group, comprised of dental professionals, who want to see the law changed.
One of the group's aims is to have the optimum fluoride content of water supplies (one part per million) in areas where high levels of tooth decay are a public health problem.
The BFS, founded in 1969, believes that although 10% of UK has fluoridated water, the target should be around 30%, particularly in areas where the levels of dental caries is high.
The BFS believes that hygienists, therapists and PCD organisations can play an important role in telling their patients about the benefits, particularly in areas of poor dental health.
It says that water fluoridation reduces dental caries, the need for general anaesthetic for extractions in young children, root caries in older people, improves quality of life and will save the NHS money.
Supporters of fluoridation also have significant scientific support. For example, a systematic review by York University, commissioned by the Chief Medical Officer, was supportive of the process.
The study, published in 2000, involved more than 200 studies and found that fluoridation of drinking water supplies reduced caries prevalence, and indicated that water fluoridation reduced the inequalities in dental health across social classes in 5–12–year–olds.
However the Medical Research Council (MRC) has recommended further research on the effects of adding the chemical to drinking water.
Water fluoridation still has its critics who believe fluoride could have toxic side–effects and be harmful to dental health.
They argue that water fluoridation could be linked to increased risks of cancer, hip fractures, malfunctioning kidneys or birth defects.
"...people should not be forcibly medicated via public drinking water supplies."
The National Pure Water Association (NPWA) and UK Councils Against Fluoridation (UKCAF) believe people should not be forcibly medicated via public drinking water supplies.
They say that fluoridation contravenes human rights legislation because the silicofluorides used in water fluoridation schemes are registered as a part two poison in insecticides and pesticides.
Elizabeth Vaughan, chairman of the NPWA says that from October, a EU codified Pharmaceutical Directive 2001/83/EC governing the status of fluorosilicates/silicofluorides comes into force which states that any substance presented as having a beneficial effect on a medical condition under Article one of this Directive is by definition a medicinal product.
She says: "All medicinal substances must be registered as such and subjected to full clinical testing for safety before being used. Using unregistered substances for medicinal purposes is illegal under this EU directive."
"The fluorosilicates most commonly used for fluoridation of public water supplies in the UK are not so registered and have not been fully tested for clinical safety – indeed have been tested for safety barely at all – and are characterised by the Department of Health as having a beneficial effect on a medical condition, dental caries. So we believe that to fluoridate would be committing an illegal act."
About this article
Cite this article
Water fluoridation. Vital 2, 37–39 (2005). https://doi.org/10.1038/vital317