Abstract
NeuroAiD, a traditional Chinese medicine widely used to treat stroke patients in China, was recently demonstrated in rodent models and in clinical trials to possess neuroregenerative and neuroprotective properties. In order to understand the mechanisms employed by NeuroAiD to bring about its neuroproliferative and neuroprotective effects, we investigated the impact of MLC901, a reformulated version of MLC601, on human neural progenitors undergoing neural differentiation at the molecular level by performing three independent microarray experiments. Functional annotations of the genes regulated by MLC901 that were associated with neurogenesis were found to be enriched. We also identified potential targets (FGF19, GALR2, MMP10, FGF3 and TDO2) of MLC901 that could promote neurogenesis and neuroprotection in the human brain. This work highlighted some interesting targets and offered some insights into the possible mechanism of action of MLC901. The discovery could also provide a platform to the development of future therapeutic targets.
Access options
Subscribe to this journal
Receive 6 print issues and online access
$259.00 per year
only $43.17 per issue
Rent or buy this article
Prices vary by article type
from$1.95
to$39.95
Prices may be subject to local taxes which are calculated during checkout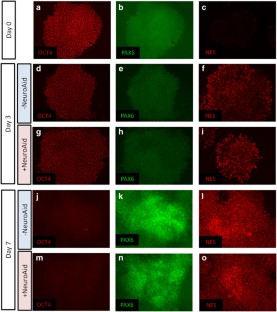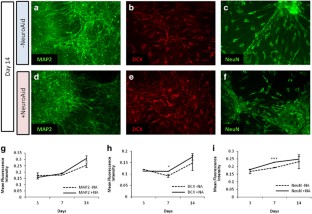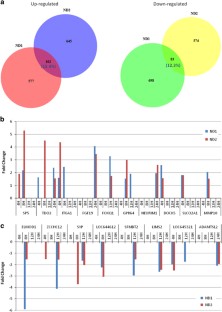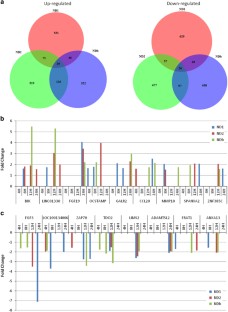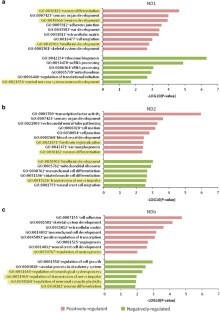 Similar content being viewed by others
Accession codes
Accessions
Gene Expression Omnibus
References
Chen C, Venketasubramanian N, Gan RN, Lambert C, Picard D, Chan BP et al. Danqi Piantang Jiaonang (DJ), a traditional Chinese medicine, in poststroke recovery. Stroke 2009; 40: 859–863.

Quintard H, Borsotto M, Veyssiere J, Gandin C, Labbal F, Widmann C et al. MLC901, a traditional Chinese medicine protects the brain against global ischemia. Neuropharmacology 2011; 61: 622–631.

Venketasubramanian N, Chen CL, Gan RN, Chan BP, Chang HM, Tan SB et al. A double-blind, placebo-controlled, randomized, multicenter study to investigate CHInese Medicine Neuroaid Efficacy on Stroke recovery (CHIMES Study). Int J Stroke 2009; 4: 54–60.

Chen CL, Venketasubramanian N, Lee CF, Wong KS, Bousser MG . Effects of MLC601 on early vascular events in patients after stroke: the CHIMES study. Stroke 2013; 44: 3580–3583.

Chen CL, Young SH, Gan HH, Singh R, Lao AY, Baroque AC 2nd et al. Chinese medicine neuroaid efficacy on stroke recovery: a double-blind, placebo-controlled, randomized study. Stroke 2013; 44: 2093–2100.

Venketasubramanian N, Young SH, Tay SS, Umapathi T, Lao AY, Gan HH et al. CHInese Medicine NeuroAiD Efficacy on Stroke Recovery—Extension Study (CHIMES-E): a multicenter study of long-term efficacy. Cerebrovasc Dis 2015; 39: 309–318.

Heurteaux C, Gandin C, Borsotto M, Widmann C, Brau F, Lhuillier M et al. Neuroprotective and neuroproliferative activities of NeuroAid (MLC601, MLC901), a Chinese medicine, in vitro and in vivo. Neuropharmacology 2010; 58: 987–1001.

Quintard H, Lorivel T, Gandin C, Lazdunski M, Heurteaux C . MLC901, a traditional Chinese medicine induces neuroprotective and neuroregenerative benefits after traumatic brain injury in rats. Neuroscience 2014; 277: 72–86.

Li W, Sun W, Zhang Y, Wei W, Ambasudhan R, Xia P et al. Rapid induction and long-term self-renewal of primitive neural precursors from human embryonic stem cells by small molecule inhibitors. Proc Natl Acad Sci USA 2011; 108: 8299–8304.

Carpenter AE, Jones TR, Lamprecht MR, Clarke C, Kang IH, Friman O et al. CellProfiler: image analysis software for identifying and quantifying cell phenotypes. Genome Biol 2006; 7: R100.

Ng SY, Bogu GK, Soh BS, Stanton LW . The long noncoding RNA RMST interacts with SOX2 to regulate neurogenesis. Mol Cell 2013; 51: 349–359.

Vasiliauskas D, Stern CD . Patterning the embryonic axis: FGF signaling and how vertebrate embryos measure time. Cell 2001; 106: 133–136.

Itoh N, Ornitz DM . Evolution of the Fgf and Fgfr gene families. Trends Genet 2004; 20: 563–569.

Nishimura T, Utsunomiya Y, Hoshikawa M, Ohuchi H, Itoh N . Structure and expression of a novel human FGF, FGF-19, expressed in the fetal brain. Biochim Biophys Acta 1999; 1444: 148–151.

Miyake A, Nakayama Y, Konishi M, Itoh N . Fgf19 regulated by Hh signaling is required for zebrafish forebrain development. Dev Biol 2005; 288: 259–275.

Fantetti KN, Fekete DM . Members of the BMP, Shh, and FGF morphogen families promote chicken statoacoustic ganglion neurite outgrowth and neuron survival in vitro. Dev Neurobiol 2012; 72: 1213–1228.

Borello U, Cobos I, Long JE, McWhirter JR, Murre C, Rubenstein JL . FGF15 promotes neurogenesis and opposes FGF8 function during neocortical development. Neural Dev 2008; 3: 17.

Fischer T, Faus-Kessler T, Welzl G, Simeone A, Wurst W, Prakash N . Fgf15-mediated control of neurogenic and proneural gene expression regulates dorsal midbrain neurogenesis. Dev Biol 2011; 350: 496–510.

Hobson SA, Holmes FE, Kerr NC, Pope RJ, Wynick D . Mice deficient for galanin receptor 2 have decreased neurite outgrowth from adult sensory neurons and impaired pain-like behaviour. J Neurochem 2006; 99: 1000–1010.

Agasse F, Xapelli S, Coronas V, Christiansen SH, Rosa AI, Sarda-Arroyo L et al. Galanin promotes neuronal differentiation in murine subventricular zone cell cultures. Stem Cells Dev 2013; 22: 1693–1708.

Cheng Y, Yu LC . Galanin protects amyloid-beta-induced neurotoxicity on primary cultured hippocampal neurons of rats. J Alzheimer's Dis 2010; 20: 1143–1157.

Liu M, Song W, Li P, Huang Y, Gong X, Zhou G et al. Galanin protects against nerve injury after shear stress in primary cultured rat cortical neurons. PLoS One 2013; 8: e63473.

Orbe J, Barrenetxe J, Rodriguez JA, Vivien D, Orset C, Parks WC et al. Matrix metalloproteinase-10 effectively reduces infarct size in experimental stroke by enhancing fibrinolysis via a thrombin-activatable fibrinolysis inhibitor-mediated mechanism. Circulation 2011; 124: 2909–2919.

Cuadrado E, Rosell A, Penalba A, Slevin M, Alvarez-Sabin J, Ortega-Aznar A et al. Vascular MMP-9/TIMP-2 and neuronal MMP-10 up-regulation in human brain after stroke: a combined laser microdissection and protein array study. J Proteome Res 2009; 8: 3191–3197.

Chen L, Maures TJ, Jin H, Huo JS, Rabbani SA, Schwartz J et al. SH2B1beta (SH2-Bbeta) enhances expression of a subset of nerve growth factor-regulated genes important for neuronal differentiation including genes encoding urokinase plasminogen activator receptor and matrix metalloproteinase 3/10. Mol Endocrinol 2008; 22: 454–476.

Muir D . Metalloproteinase-dependent neurite outgrowth within a synthetic extracellular matrix is induced by nerve growth factor. Exp Cell Res 1994; 210: 243–252.

Kang W, Wong LC, Shi SH, Hebert JM . The transition from radial glial to intermediate progenitor cell is inhibited by FGF signaling during corticogenesis. J Neurosci 2009; 29: 14571–14580.

Wu W, Nicolazzo JA, Wen L, Chung R, Stankovic R, Bao SS et al. Expression of tryptophan 2,3-dioxygenase and production of kynurenine pathway metabolites in triple transgenic mice and human Alzheimer's disease brain. PLoS One 2013; 8: e59749.

van der Goot AT, Zhu W, Vazquez-Manrique RP, Seinstra RI, Dettmer K, Michels H et al. Delaying aging and the aging-associated decline in protein homeostasis by inhibition of tryptophan degradation. Proc Natl Acad Sci USA 2012; 109: 14912–14917.

Campesan S, Green EW, Breda C, Sathyasaikumar KV, Muchowski PJ, Schwarcz R et al. The kynurenine pathway modulates neurodegeneration in a Drosophila model of Huntington's disease. Curr Biol 2011; 21: 961–966.
Acknowledgements
We thank D Picard and R N Gan (Moleac Singapore) as well as M Lazdunski (Centre National de la Recherche Scientifique) for their valuable and insightful discussions during the course of the project. We are also grateful to Moleac for their gift of MLC901 used in this study. This work was jointly supported by Agency for Science, Technology and Research (A*STAR) and Moleac PTE.
Ethics declarations
Competing interests
The authors declare no conflict of interest.
About this article
Cite this article
Chan, H., Stanton, L. A pharmacogenomic profile of human neural progenitors undergoing differentiation in the presence of the traditional Chinese medicine NeuroAiD. Pharmacogenomics J 16, 461–471 (2016). https://doi.org/10.1038/tpj.2016.21
Received:

Revised:

Accepted:

Published:

Issue Date:

DOI: https://doi.org/10.1038/tpj.2016.21
This article is cited by
Anna Misya'il Abdul Rashid
Mohamad Syafeeq Faeez Md Noh
Hamidon Basri

The Egyptian Journal of Neurology, Psychiatry and Neurosurgery (2021)

Pejman Molaei
Salar Vaseghi
Mohammad Nasehi

Neurochemical Research (2021)

Amir Ali Khan
Tee Jong Huat
Hasnan Jaafar

Cell & Bioscience (2020)