This Article contains an incorrect version of Figure 4. The correct version of Figure 4 appears below as Figure 1.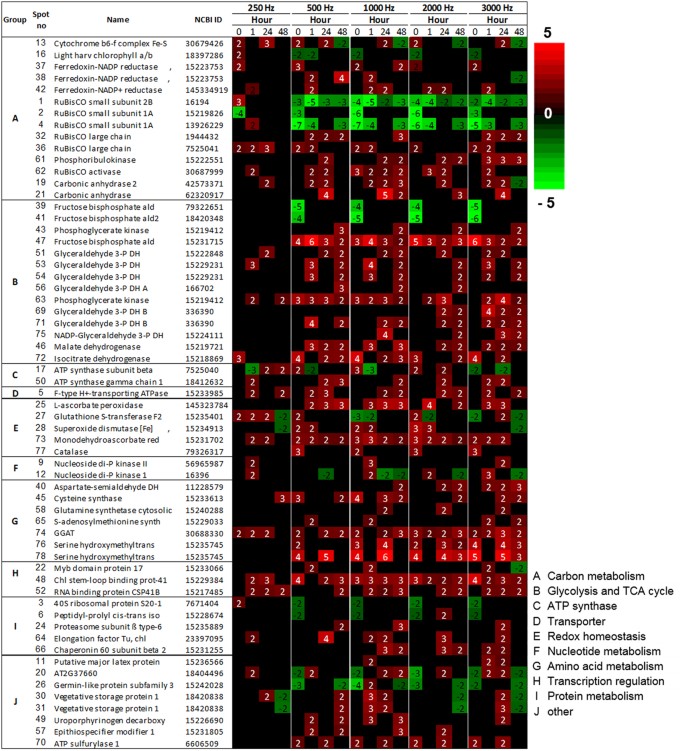 Rights and permissions
This work is licensed under a Creative Commons Attribution 4.0 International License. The images or other third party material in this article are included in the article's Creative Commons license, unless indicated otherwise in the credit line; if the material is not included under the Creative Commons license, users will need to obtain permission from the license holder to reproduce the material. To view a copy of this license, visit http://creativecommons.org/licenses/by/4.0/
About this article
Cite this article
Ghosh, R., Mishra, R., Choi, B. et al. Correction: Corrigendum: Exposure to Sound Vibrations Lead to Transcriptomic, Proteomic and Hormonal Changes in Arabidopsis. Sci Rep 6, 37484 (2016). https://doi.org/10.1038/srep37484
Published:

DOI: https://doi.org/10.1038/srep37484
Comments
By submitting a comment you agree to abide by our Terms and Community Guidelines. If you find something abusive or that does not comply with our terms or guidelines please flag it as inappropriate.