Please send product news information and images to Adrian O'Dowd at adrian.odowd@nature.com. Product news is provided as a service to readers using text and images from the manufacturer, supplier or distributor and does not imply endorsement by the BDJ. Normal and prudent research should be exercised before purchase or use of any product mentioned.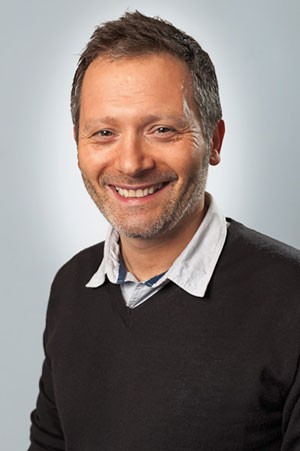 A new toothpaste containing beneficial bio-glass called BioMin has become available. BioMin F allows a low dose of fluoride to be released steadily over 12 hours with calcium and phosphate creating tighter fluorapatite crystals that are far more resistant to acid attack than natural hydroxyapatite.
Chris Branfield, Principal Dentist at Castle Park Dental Care in Cottingham, said: 'A while ago I was asked to do a TV advert for Sensodyne. I liked their Repair and Protect toothpaste because it contains a bio-glass that sticks to surface like a protective layer and helps stop tooth sensitivity. However, there is now a new toothpaste containing an even more beneficial bio-glass called BioMin.
'Research shows that you benefit more from low doses of fluoride with a sustained release than from a high dose that washes away. It is not the amount of fluoride that counts but the length of time it is in contact with the teeth.
'That's where the BioMin F comes in! A low dose of fluoride released steadily over 12 hours with calcium and phosphate creates tighter fluorapatite crystals that are far more resistant to acid attack than natural hydroxyapatite.'
Branfield, also a founder member and trustee of the Dental Mavericks charity, adds: 'BioMin F sustains an optimum level of fluoride for up to 12 hours.'
About this article
Cite this article
Toothpaste with a 'heart of glass'. Br Dent J 225, 677 (2018). https://doi.org/10.1038/sj.bdj.2018.904
Published:

Issue Date:

DOI: https://doi.org/10.1038/sj.bdj.2018.904