Howard Stean, dentist and filmmaker, went to the Cannes Film Festival with his short film, SUGAR, this month. From the point of view of a young boy, the film offers a glimpse into a future where society is addicted to sugar. Jonathan Coe, BDJ Associate Editor, got in touch with Howard to find out how and why he made the film.
Howard, why did you make this film?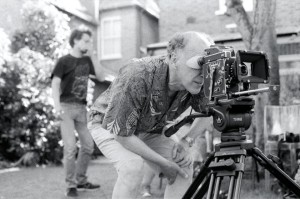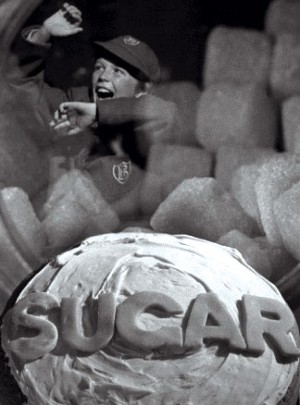 My aim was to supply an important message to an audience, in a way that could have a wider spread than any amount of dental fillings and advice that a single dentist can give over a whole practising lifetime.
Who is your intended audience?
Using the medium of a silent film, (I wonder how many viewers will notice the absence of dialogue?) I'm hoping that this short, entertaining but serious story will be taken up by schools as part of their dietary advice and health education.
Without a word spoken, children from any nation, or in far-away countries, can 'get' the message and identify with the little boy and little girl. They can begin to grasp the seductive but dangerous path to obesity, one of our most modern epidemics. Provisional screenings have persuaded me that it could appeal to children from 7–14 years of age.
How long did it take to produce the film?
As a lifelong enthusiast in film and photography, the idea came to me one day. One year later SUGAR was born.
Filmed in 16 mm celluloid for authenticity, the characters hark back to my own childhood in Kew, where the corner sweetshop was a favourite for children with a few 'coppers' to spend. Who would have imagined the world we inhabit now, with oversize becoming the new norm?
How did you cast the film?
Surprisingly, Spotlight casting lists actors of all shapes and sizes, so it really wasn't so hard to select the most appropriate characters. One of my lucky breaks was Sonny, our leading boy, who gave a fault-free performance and all without any previous experience. In the world of theatre and film, the casting of children and pets is notoriously unpredictable, so l consider myself lucky that we made it through without (too) many traumas.
Have you always been interested in filmmaking?
In truth dentistry, although a passion, has never been my sole driving force. Now that I can afford to, making films will progress and just now I'm working on a feature film, a spy thriller.
SUGAR has made a promising start with its debut screening in Leicester Square as part of the Euro short film festival. Now it's off to Cannes (short film section) in May, where I hope it will attract more interest.
Review: Sugar – a short film
A review by James Campbell
A theatrical mask, suspended in darkness, conceals a denture within; sugar grains pour down unendingly, as the sands of time; a graveyard appears, made entirely of icing sugar and confectionary; a pedal-powered handpiece clatters in the background. Next, a slapstick menagerie of obesity; a circus of grotesques sweep sugar from supermarket shelves; guzzling gallon cups of corrosive soda, they collapse under their own weight; a piercing scream cuts short the nightmare.
These two dreamscapes represent refined sugars as the source of dental caries and, latterly, our emerging epidemic of metabolic syndrome. Comedic yet repulsive, this scene establishes Howard Stean's polemic, while betraying a love for films of the early twentieth century: from silent cinema to Ealing Studios; from Welles to Reed; even Fellini. In both form and subject, Sugar harks back to a time and experience most millenials are oblivious to, let alone able to imagine.
We dentists will, however, appreciate the significance of 1953. The film opens as the sugar ration is ending. A spritely lad gleefully tucks into a bag full of new-fangled sugar cubes. Thus, argues Stean, began young Britons' inexorable decline in dietary standards – and expansion in waistbands.
We see through the eyes of the youngster, in tight close-ups and tracking shots – sweet treats attract our gaze not unlike glamorous period scenes which once depicted the 'pleasure' of smoking. 'SUGAR', despite minor stylistic inconsistencies in sound design and editing, is both effective and atmospheric.
After the sweets have taken their toll and the little boy is afflicted with toothache – amid the local funfair's house of mirrors – a spot of 'happy air' at the dentist brings on the opening montage of images. These articulate well how, at that turning point, people might have been horrified by the future health consequences of a fast-growing processed food industry.
A review by Paul Hellyer
Ah! The memories. Sugar coming off ration, the Light Programme, Mum baking cakes, that first school uniform of long socks and short trousers, blazer and cap. That special treat, a few pennies to spend in the corner shop! All recalled in black and white in the opening sequence of this short film produced by Howard Stean. The innocent pleasure of the funfair, the bag of sweets passed out of teacher's eye line between smirking boy and grinning girl, showing that sugar is good. Gaunt grown-ups are all old and serious – even the sweet shop lady, knitting so slowly, rarely smiles.
At the funfair, the distorting mirrors reflect the inevitable fat face, leading cleverly to the dentist, the upright chair and the mask (which looked far too small and white and clean for a 1950s gas session) and the inevitable unpleasant dream of the too-light anaesthetic. The schoolboy hero's nightmare leads to a world of distorted memories and drowning in sugar, but when he wakes nothing changes. He's back in the sweet shop.
The action moves on in years but adults, shopping in supermarkets now, become fatter and increasingly incapacitated, in their own world of cakes and buns, icing and cola, distorted not by dreams or mirrors but by obesity. The final frames see the boy running and screaming from the sweetshop, as he sees the reality of his obscene future.
The film captures the post war era well, aided by a clever soundtrack of the 'Housewives' Choice' theme, jazz and the ironic lyrics of 'sweet, embraceable you'. The theme is clear; sugar is bad. This is an unusual and possibly unique format for health education, but the target audience is not clear – art-house cinema fans? Baby boomers? Millennials? Children? The message, however, is for everyone.
You can view SUGAR at https://vimeo.com/243876376 using the password 'sugarfree'. The film will be available for worldwide screening at a later date.
About this article
Cite this article
Film: Dentist's film shown at Cannes. Br Dent J 224, 762 (2018). https://doi.org/10.1038/sj.bdj.2018.408