Key Points
Perfect imperfection – making dentures look like natural teeth and gums.

Being brave with tooth positioning and copying nature - selecting the right size and shape of artificial teeth using photometric calculation and assessment.

Patient led decision-making at rehearsal – the complete denture "try- in".

Handling the delivery and review stages of complete denture provision.
Abstract
This final article in a series of three on producing complete dentures which the patient considers attractive, describes selecting the denture teeth, setting the front teeth at the chairside, the try-in visits, processing, fitting and reviewing the dentures. The role of the patient as captain of the ship, the dental nurse as the patient's support and liaison officer, and the clinician as the first technical officer is outlined. The use of immediate replay video technology in allowing a patient to see what the trial denture really looks like is described. It is vital that the patient is completely happy with its appearance in every detail before any denture is finished. Dealing with post-fitting aesthetic problems is considered.
Access options
Subscribe to Journal
Get full journal access for 1 year
$499.00
only $20.79 per issue
All prices are NET prices.
VAT will be added later in the checkout.
Rent or Buy article
Get time limited or full article access on ReadCube.
from$8.99
All prices are NET prices.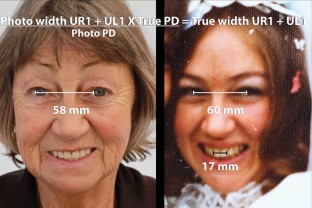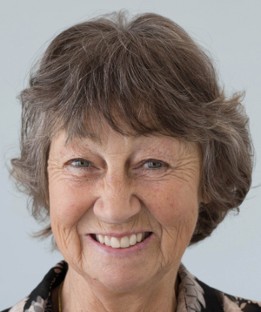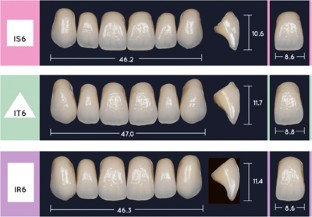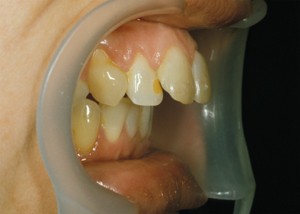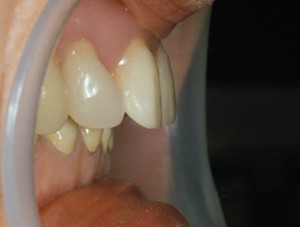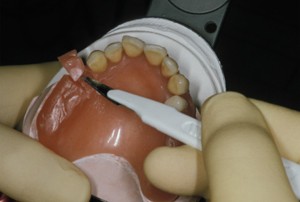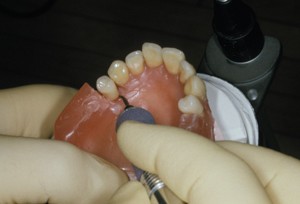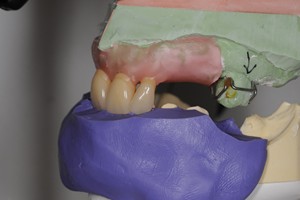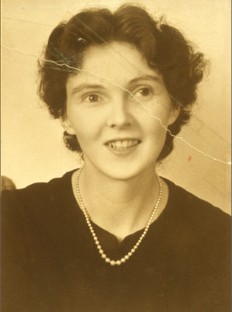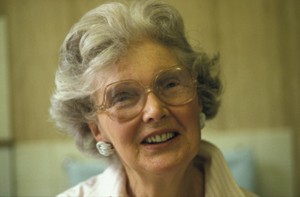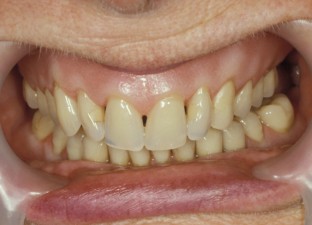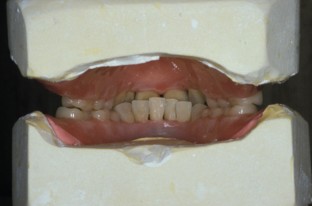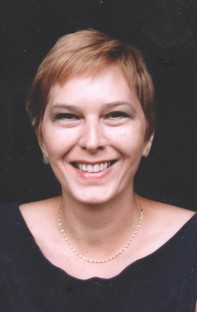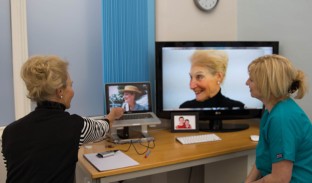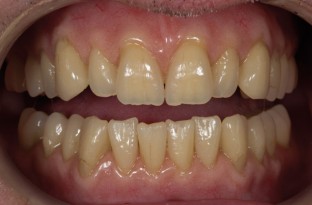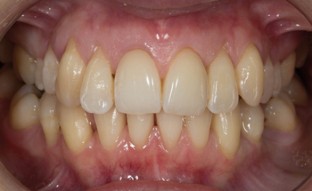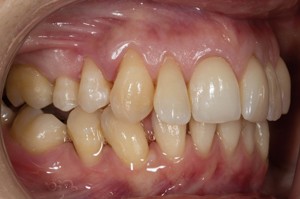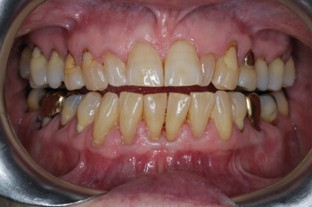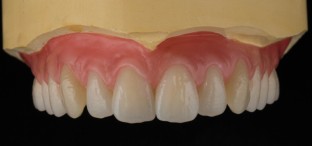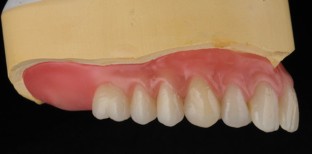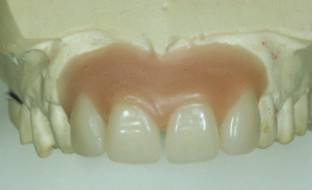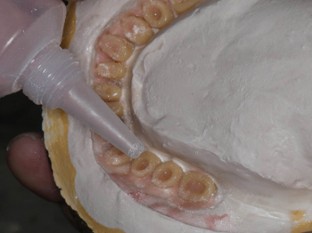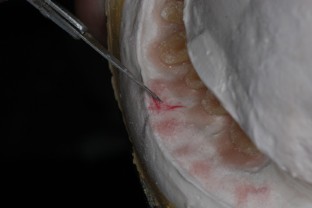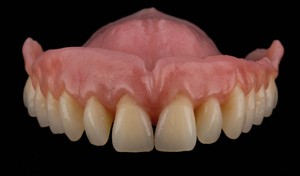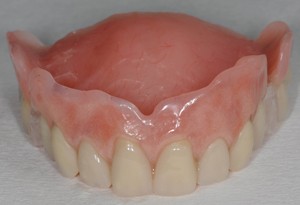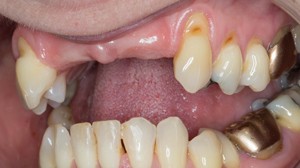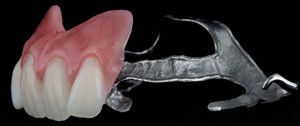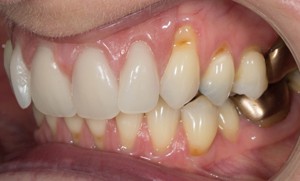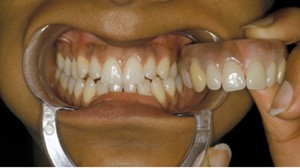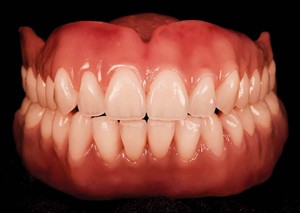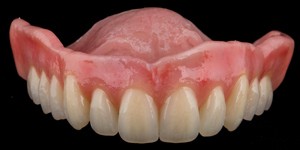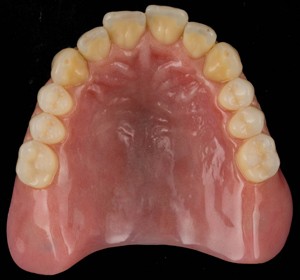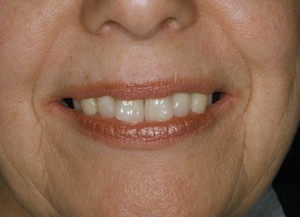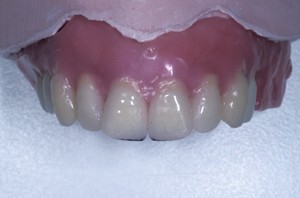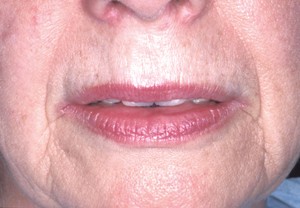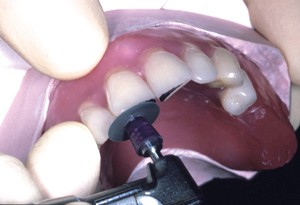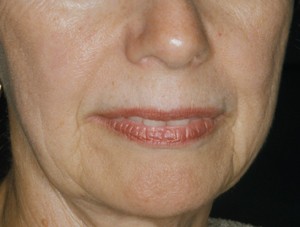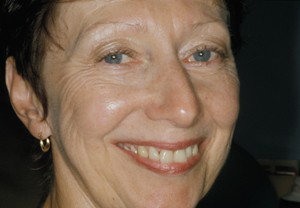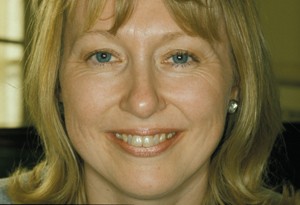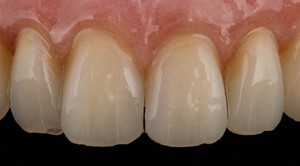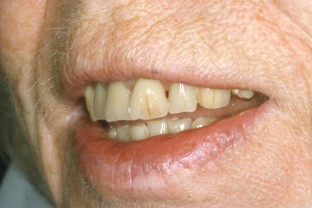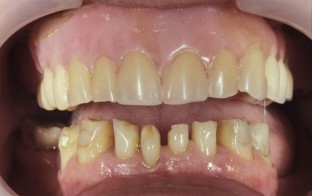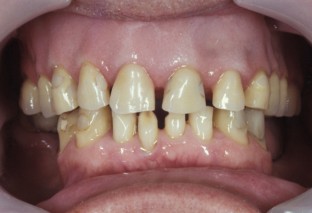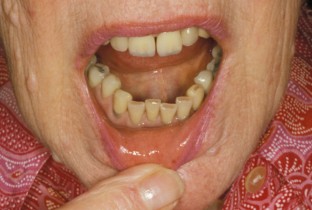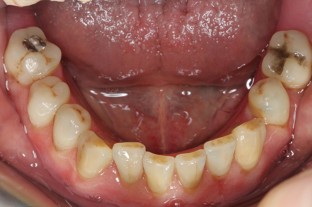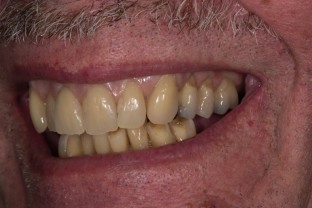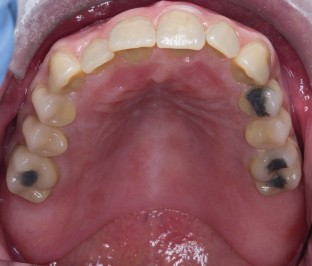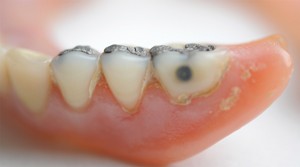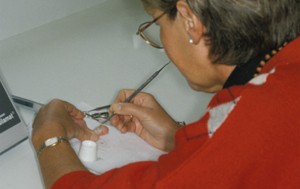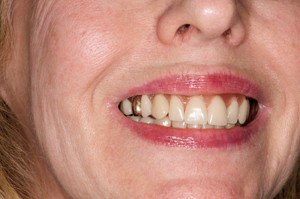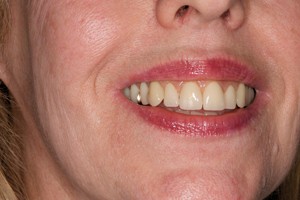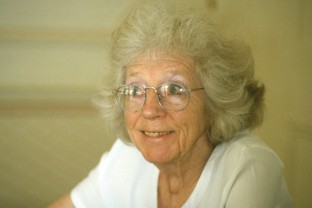 References
1

Glantz P O . Personal communication to John Besford. 1981.

2

Ibrahimagić L, Jerolimov V, Ćelebić A . The Choice of Tooth Form for Removable Dentures. Acta Stomat Croat 2001; 35: 237–244.

3

Kumar M V, Ahila S C, Devi S S . The Science of Anterior Teeth Selection for a Completely Edentulous Patient: A Literature Review. J Ind Pros Soc 2011; 11: 7–13.

4

Williams J L . A new classification of human tooth forms with special reference to a new system of artificial teeth. Dent Cosmos 1914; 56: 627–628.

5

McCord J F, Grant A A . Prosthetics: Registration: Stage I — Creating and outlining the form of the upper denture. Br Dent J 2000; 188: 529–536.

6

Wright W H, Selection and arrangement of artificial teeth for complete prosthetic dentures. J Am Dent Assoc 1936; 23: 2291–2307.

7

Bindra B, Basker R M, Besford, J N, A study of the use of photographs for denture tooth selection. Int J Prosthodont 2001; 14: 173–177.

8

Magne P, Gallucci G, Belser U . Anatomic crown width/length ratios of unworn and worn maxillary teeth in white subjects. J Pros Dent 2003; 89: 453–461.

9

Hyde T P, McCord, J F, Macfarlane T, Smith J . Gender aesthetics in the natural dentition. Eur J Prosthodont Restor Dent 1999; 7: 27–30.

10

Frush J, Fisher R . Introduction to dentogenic restorations. J Pros Dent 1955; 5: 586–595.

11

Brisman A H, Paige H H, Hamburg M, Gelb M . Tooth shade preferences in older patients, Gerodontics 1985; 1: 130–133.

12

Carlsson G . Facts and Fallacies: An Evidence Base for Complete Dentures. Dent Update 2006; 33: 134.

13

Hajtó J . Anteriores. Fuchstal: Teamwork Media, 2006, Reprint 2015.

14

Schottlander. Enigma Colour Tones: Part of the Enigma Denture System. A professional guide to custom matching of gingival tissue. 2004. Available at http://www.enigmasystem.co.uk/Enigma_ColourTone_Book.pdf (accessed March 2018).

15

Schottlander. Enigma Gingival Composite. Available at http://www.schottlander.com/docs/default-source/dfu-pdf%27s/enigma_gingival_composite_0817.pdf?sfvrsn=2 (accessed March 2018).

16

Anxadent. Anaxgum. Available at http://www.anaxdent.com/194.0.html?&L=1 (accessed March 2018).

17

Ivoclar Vivadent. SR Nexco Paste. Available at http://www.ivoclarvivadent.co.uk/en-uk/p/laboratory-professionals/sr-nexco-paste (accessed March 2018).

18

Avadent. Homepage. Available at http://www.avadent.com/ (accessed March 2018).

19

Ivoclar Vivadent. Wieland Digital Denture. Available at http://www.ivoclarvivadent.co.uk/en/wieland-digital-denture (accessed March 2018).

20

Dentca. Homepage. Available at https://www.dentca.com/ (accessed March 2018).

21

Allen L . Improved phonetics in denture construction. J Prosth Dent 1958; 8: 753.

22

Zaki Mahross H, Baroudi K . Spectrogram Analysis of Complete Dentures with Different Thickness and Palatal Rugae Materials on Speech Production. Int J Dent 2015; 2015: 1–5.

23

Clive James . I got used to Hollywood, but never got used to the teeth. The Guardian 2016. Available at https://www.theguardian.com/lifeandstyle/2016/mar/19/clive-james-dentist-teeth-white-american-ideal (accessed March 2018).

24

Pound E . Personalized Denture Procedures. Anaheim: Denar Corporation, 1973.

25

Scott S E, Newton J T . Body dysmorphic disorder. Dent Update 2011; 38: 112–118.

26

Juniper A . Wabi Sabi: the Japanese art of impermanence. Tuttle, 2003.
Acknowledgements
Special thanks are due to Rowan Garstang and Matt Wilde and John Wibberley for their technical advice with these three articles.
About this article
Cite this article
Besford, J., Sutton, A. Aesthetic possibilities in removable prosthodontics. Part 3: Photometric tooth selection, tooth setting, try-in, fitting, reviewing and trouble-shooting. Br Dent J 224, 491–506 (2018). https://doi.org/10.1038/sj.bdj.2018.222
Accepted:

Published:

Issue Date:
Further reading
Fawn van der Weijden

,

Frans R. U. Berkhout

&

Frank Lobbezoo

British Dental Journal (2019)

David R. Cagna

,

Terence E. Donovan

,

James R. McKee

,

Frederick Eichmiller

,

James E. Metz

,

Jean-Pierre Albouy

,

Riccardo Marzola

,

Kevin R. Murphy

&

Matthias Troeltzsch

The Journal of Prosthetic Dentistry (2019)

British Dental Journal (2019)