Closing the second volume of Nature Reviews Physics we thank our authors, readers and referees.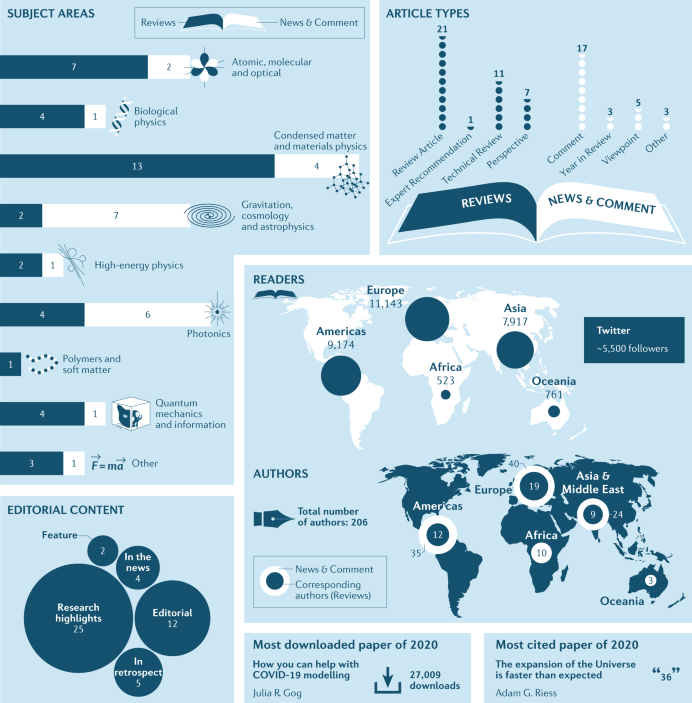 Additional information
Data sources
The reader data was obtained using Google analytics. The author data is based on the primary institutional affiliation.
Publisher's note
Springer Nature remains neutral with regard to jurisdictional claims in published maps and institutional affiliations.
About this article
Cite this article
Year 2 in numbers. Nat Rev Phys 2, 663 (2020). https://doi.org/10.1038/s42254-020-00261-7