Dr Shailja Vaidya Gupta is Senior Adviser at the Office of the Principal Scientific Adviser to the Government of India. She tells Nature Sustainability about the challenges of climate negotiations from her country's perspective, views are her own.
What are the most important themes for India in the upcoming United Nations Framework Convention on Climate Change Conference of the Parties (COP26)?
Key documents, such as the Sixth Assessment Report of the Intergovernmental Panel on Climate Change and studies by our Ministry of Environment, Forests and Climate Change, all point to the dual importance of mitigation of and adaptation to climate change. India is resolved to achieve ambitious Nationally Determined Contributions targets that include 450 GW from renewable energy by 2030 (up from 93 GW), realizing degradation neutrality, making the Indian railway system a net zero emitter by 2030, and creating carbon sinks and sustainable lifestyles. These are impressive targets. They are also achievable, for example, through a diverse portfolio of energy sources, and assisted with climate finance and technology transfer, such as the expected increase of US$100 billion in the Green Climate Fund. Recent extreme events have underscored the need for both adaptation and mitigation, and India has spearheaded the formation of the Centre for Disaster Resilient Infrastructure, an international body, to address this and related issues at a global level.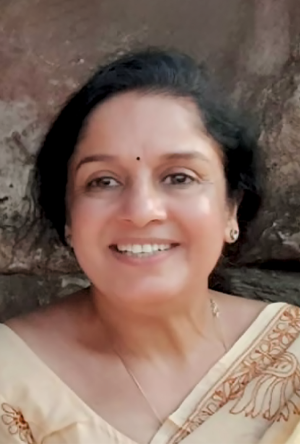 What would be the best outcome for India at the forthcoming COP?
In terms of targets, the international community should reiterate that countries scale up their respective targets in proportion to their use of resources and emissions. Another notable outcome would be the establishment of an international digital carbon market, where companies could meet their net zero targets by purchasing carbon credits. Carbon markets are in existence but they need to be structured and the process harmonized internationally. The demand for voluntary carbon credits has grown substantially in recent years, as indicated by the Mckinsey sustainability report of January 2021. Establishing a digital global market place, if adopted by COP26, would greatly accelerate the rate of meeting net zero targets. The COP is a consensus-driven process, and balancing everyone's requirements has proved difficult. Yet the voice of the developing world needs to be louder for it to be heard.
How can the agenda of climate negotiations reflect better the priorities and interests of India?
About half of India's population works in agriculture, a sector affecting and affected by climate change. The incessant push for large-scale industrial farming, involving massive use of agrochemicals and resource-intensive cultivation of food and cash crops, has moved agricultural practices away from traditional, more sustainable and diverse farming. The second 'green revolution' leading to food security came with heavy environmental costs such as severe soil degradation, water overuse and increased greenhouse gas emissions. So, reducing the agricultural carbon footprint is important to limiting climate change. It requires innovative technology for affordable equipment, better postharvest storage, efficient transportation of agricultural produce, improved livestock waste management and adaptive agriculture. In this regard, India is defining national goals for sustainable agriculture, like adopting low and environmentally compatible inputs and increasing cultivation of traditional climate adaptive crops, all solutions driven rigorously by scientific evidence. It is necessary to define agricultural practices that do not compromise on yield or safety from pests and disease, while simultaneously reducing those practices that strain natural resources or deplete the environment.
One of the goals of COP26 is to accelerate the phase-out of coal. How can the international community help India with this challenge?
India is a leader in deploying renewable energy and as this area grows, the use of coal will diminish further. However, our paramount commitment to removing poverty also requires energy now. Industrial revolutions and consequent technologies transformed the rich world's quality of life rapidly. Most of the world's resources — forests, mines, water and fossil fuel — were and are being consumed for the continuous improvement of human life in the Global North. The appetite of the consumer industry — vehicles, textiles, electronic devices and so on — is voracious and untenable. The developed world needs to address this, squarely, and support development that is sustainable for all. Such support would come from global funding to transform energy use patterns and transfer technology or jointly develop technology, which would boost changing energy use. One example is hydrogen, the deployment of which will need a basic change in energy infrastructure, retrofitting of vehicle engines and so on. These activities would require subsidies, which can be offset with the accrued benefits to the environment.
For India, it is not easy to address the aspirations of a billion people in an environmentally sustainable manner, but it can be done. A collaborative blueprint for low-cost and affordable technology exchange between the North and South could bridge the aspiration of our people and the ecological harmony of the planet.
Another goal is to speed up the switch to electric vehicles. How does research to support this transformation in India differ from that in other countries?
Affluent countries are rapidly reconfiguring expensive private vehicles to electric ones. While this is certainly an improvement over fossil fuels, scaling this approach has deep environmental challenges. Transportation needs to be seen holistically, combining personal convenience with public access. India's approach to electric vehicles addresses specific challenges centred around affordable, short-distance city travel vehicles — primarily two- or three-wheelers such as autorickshaws or tuk tuks — to also reduce urban air pollution. Electrification of buses and hydrogen power for long-haul would be the next priority. But the most drastic transformation of mobility will come from affordable, adaptable and scalable technology.
Ecosystems in the Himalayas are experiencing climate change impacts more intensively than other regions globally. How can sustainability researchers support these communities?
Repercussions of climate change and natural disasters (pandemics, flash floods and extreme temperatures) are felt dramatically across the globe. But much like ice melting in the Arctic and Antarctic regions, in the Himalayan regions global warming is resulting in glacier melts with serious implications also beyond the region. Rain distribution patterns are changing, with precipitation concentrating and intensifying over shorter periods and smaller localized areas. This is disturbing the unique Himalayan ecosystems and communities. The attention of scientists and researchers to mountain research, the integrated sustainable use of mountain resources, environmental engineering, mountain geo-ecology, and glaciology addressing the hazards and risks of disasters in mountain regions is all needed. In particular, the future of meteorology science lies in increasing its ability to study the patterns of concentrated precipitation and to predict such events with a greater precision and a longer reaction time. While this is a big ask, it should be the highest research priority to support adaptation to climate change.
What other research topics should be prioritized in order to help people in India live well within planetary boundaries?
India is complex and its challenges enormous. The targets, set mainly by rich countries, to meet the goals of a cleaner and greener planet have bearings on the livelihoods of many in this country. For example, banning the use of certain plastics can affect a large micro industry and other sectors in multiple ways, such as reducing employment, and increasing food waste and transportation costs. Before banning practices, it is important to ensure the development and availability of alternatives to plastic, especially in the packaging industry. Further, reducing fossil coal consumption fundamentally impacts millions in India, who use it for cooking and heating. Here too, viable alternatives are needed and are being developed. The targets and agenda set by developed countries often miss the deep economic and social nuances of developing ones. Sometimes the solutions provided by the wealthy feel tone deaf and context blind. Research should focus on ensuring that developed countries — largely responsible for the depletion of the world's natural resources — shoulder most of the burden in efforts to achieve equitable and accessible solutions to combat climate change, while integrating the needs and aspirations of less-developed countries. Platforms such as COP26 must attempt to balance the scale of resource utilization by a few countries with the aspiration of development, and knowledge and technology sharing of many others.
About this article
Cite this article
Zabala, A. High-level science advice in India. Nat Sustain (2021). https://doi.org/10.1038/s41893-021-00785-5