Abstract
Producing hydrogen in clean, affordable and safe manners without damaging the environment can help address the challenge of meeting a growing energy demand sustainably. Yeast biomass-derived materials—such as multi-heteroatoms (nitrogen, sulfur and phosphorus) doped carbon (MHC) catalysts from waste biomass—can help develop efficient, eco-friendly and economical catalysts to improve the sustainability of hydrogen production. Here we report hydrogen and oxygen production in 1 M potassium hydroxide using ruthenium single atoms (RuSAs) along with Ru nanoparticles (RuNPs) embedded in MHC (RuSAs + RuNPs@MHC) as a cathode and magnetite (Fe3O4) supported on MHC (Fe3O4@MHC) as an anode. The RuSAs + RuNPs@MHC catalyst outperforms the state-of-the-art commercial platinum on carbon catalyst for hydrogen evolution reaction in terms of overpotential, exchange current density, Tafel slope and durability. Furthermore, compared with industrially adopted catalysts (that is, iridium oxide), the Fe3O4@MHC catalyst displays outstanding oxygen evolution reaction activity. For whole water splitting, it requires a solar voltage of 1.74 V to drive ~ 30 mA, along with remarkable long-term stability in the presence (12 h) and absence (58 h) of outdoor-sunlight exposure, as a promising strategy towards a sustainable energy development.
Relevant articles
Open Access articles citing this article.
Mahmoud Sayed

,

Feiyan Xu

…

Jiaguo Yu

Nature Communications Open Access 16 August 2021

Fu Sun

,

Jingshan Qin

…

Jieshan Qiu

Nature Communications Open Access 07 July 2021

Can Cui

,

Shuangbin Li

…

Jianjun Ma

Materials for Renewable and Sustainable Energy Open Access 02 July 2021
Access options
Subscribe to Nature+
Get immediate online access to Nature and 55 other Nature journal
Subscribe to Journal
Get full journal access for 1 year
$119.00
only $9.92 per issue
All prices are NET prices.
VAT will be added later in the checkout.
Tax calculation will be finalised during checkout.
Buy article
Get time limited or full article access on ReadCube.
$32.00
All prices are NET prices.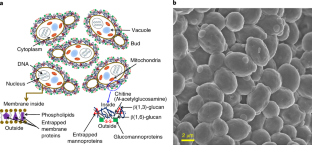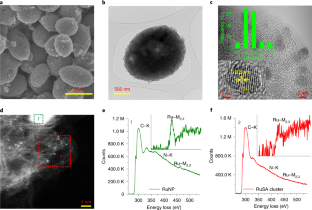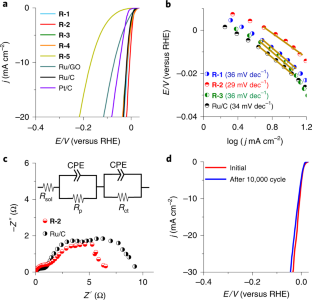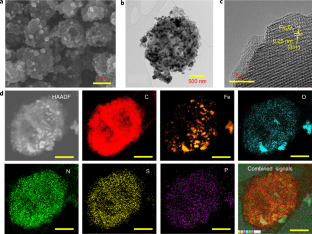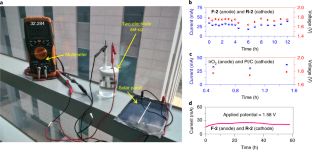 Data availability
The data that support the findings of this study are available within the article, its Supplementary Information file and from the corresponding author upon reasonable request. Source Data are provided with this paper.
References
Blakemore, J. D., Crabtree, R. H. & Brudvig, G. W. Molecular catalysts for water oxidation. Chem. Rev. 115, 12974–13005 (2015).

Peng, W. et al. Managing China's coal power plants to address multiple environmental objectives. Nat. Sustain. 1, 693–701 (2018).

Seh, Z. W. et al. Combining theory and experiment in electrocatalysis: insights into materials design. Science 355, eaad4998 (2017).

World Energy Outlook 2015 (International Energy Agency, 2015).

Song, F. et al. Transition metal oxides as electrocatalysts for the oxygen evolution reaction in alkaline solutions: an application-inspired renaissance. J. Am. Chem. Soc. 140, 7748–7759 (2018).

Tiwari, J. N. et al. Multicomponent electrocatalyst with ultralow Pt loading and high hydrogen evolution activity. Nat. Energy 3, 773–782 (2018).

Nørskov, J. K., Bligaard, T., Rossmeisl, J. & Christensen, C. H. Towards the computational design of solid catalysts. Nat. Chem. 1, 37–46 (2009).

Hunter, B. M., Gray, H. B. & Müller, A. M. Earth-abundant heterogeneous water oxidation catalysts. Chem. Rev. 116, 14120–14136 (2016).

Sultan, S. et al. Superb water splitting activity of the electrocatalyst Fe3Co(PO4)4 designed with computation aid. Nat. Commun. 10, 5195 (2019).

Georgakilas, V., Perman, J. A., Tucek, J. & Zboril, R. Broad family of carbon nanoallotropes: classification, chemistry, and applications of fullerenes, carbon dots, nanotubes, graphene, nanodiamonds, and combined superstructures. Chem. Rev. 115, 4744–4822 (2015).

Goldfarb, J. L., Dou, G., Salari, M. & Grinstaff, M. W. Biomass-based fuels and activated carbon electrode materials: an integrated approach to green energy systems. ACS Sustain. Chem. Eng. 5, 3046–3054 (2017).

Wu, X.-L. et al. Biomass-derived sponge-like carbonaceous hydrogels and aerogels for supercapacitors. ACS Nano 7, 3589–3597 (2013).

Schneegurt, M. A. et al. Biomass byproducts for the remediation of wastewaters contaminated with toxic metals. Environ. Sci. Technol. 35, 3786–3791 (2001).

Aguilar-Uscanga, B. & François, J. M. A study of the yeast cell wall composition and structure in response to growth conditions and mode of cultivation. Lett. Appl. Microbiol. 37, 268–274 (2003).

Morgan, D. J. Resolving ruthenium: XPS studies of common ruthenium materials. Surf. Interface Anal. 47, 1072–1079 (2015).

Li, R., Wei, Z. & Gou, X. Nitrogen and phosphorus dual-doped graphene/carbon nanosheets as bifunctional electrocatalysts for oxygen reduction and evolution. ACS Catal. 5, 4133–4142 (2015).

Qie, L. et al. Sulfur-doped carbon with enlarged interlayer distance as a high-performance anode material for sodium-ion batteries. Adv. Sci. 2, 1500195 (2015).

Peng, H. et al. High performance Fe- and N- doped carbon catalyst with graphene structure for oxygen reduction. Sci. Rep. 3, 1765 (2013).

Song, P., Zhang, Y., Pan, J., Zhuang, L. & Xu, W. Cheap carbon black-based high-performance electrocatalysts for oxygen reduction reaction. Chem. Commun. 51, 1972–1975 (2015).

Yang, F., Chi, C., Wang, C. X., Wang, Y. & Li, Y. F. High graphite N content in nitrogen-doped graphene as an efficient metal-free catalyst for reduction of nitroarenes in water. Green Chem. 18, 4254–4262 (2016).

Sultan, S. et al. Highly efficient oxygen reduction reaction activity of graphitic tube encapsulating nitrided CoxFey alloy. Adv. Energy Mater. 8, 1801002 (2018).

McCrory, C. C. L. et al. Benchmarking hydrogen evolving reaction and oxygen evolving reaction electrocatalysts for solar water splitting devices. J. Am. Chem. Soc. 137, 4347–4357 (2015).

Voiry, D. et al. The role of electronic coupling between substrate and 2D MoS2 nanosheets in electrocatalytic production of hydrogen. Nat. Mater. 15, 1003–1009 (2016).

Zheng, Y. et al. Toward design of synergistically active carbon-based catalysts for electrocatalytic hydrogen evolution. ACS Nano 8, 5290–5296 (2014).

Duan, J., Chen, S., Jaroniec, M. & Qiao, S. Heteroatom-doped graphene-based materials for energy-relevant electrocatalytic processes. ACS Catal. 5, 5207–5234 (2015).

Jiao, Y., Zeng, Y., Davey, K. & Qiao, S.-Z. Activity origin and catalyst design principles for electrocatalytic hydrogen evolution on heteroatom-doped graphene. Nat. Energy 1, 16130 (2016).

Qu, K. et al. Promotion of electrocatalytic hydrogen evolution reaction on nitrogen-doped carbon nanosheets with secondary heteroatoms. ACS Nano 11, 7293–7300 (2017).

Sultan, S. et al. Single atoms and clusters based nanomaterials for hydrogen evolution, oxygen evolution reactions, and full water splitting. Adv. Energy Mater. 9, 1900624–1900671 (2019).

Wu, R. et al. NaCl protected synthesis of 3D hierarchical metal-free porous nitrogen-doped carbon catalysts for the oxygen reduction reaction in acidic electrolyte. Chem. Commun. 55, 9023–9026 (2019).

Zhang, J. et al. Heteroatom (nitrogen/sulfur)-doped graphene as an efficient electrocatalyst for oxygen reduction and evolution reactions. Catalysts 8, 475–484 (2018).

Chai, G.-L. et al. Active sites engineering leads to exceptional ORR and OER bifunctionality in P,N co-doped graphene frameworks. Energy Environ. Sci. 10, 1186–1195 (2017).

Cao, J. M., Feng, Y. Q., Liu, B. Y. & Li, H. G. Carbon skeleton doped with Co, N, S and P as efficient electrocatalyst for oxygen evolution reaction. Sci. China Mater. 61, 686–696 (2018).

Davodi, F., Tavakkoli, M., Lahtinen, J. & Kallio, T. Straightforward synthesis of nitrogen-doped carbon nanotubes as highly active bifunctional electrocatalysts for full water splitting. J. Catal. 353, 19–27 (2017).

Yang, H. B. et al. Identification of catalytic sites for oxygen reduction and oxygen evolution in N-doped graphene materials: development of highly efficient metal-free bifunctional electrocatalyst. Sci. Adv. 2, e1501122 (2016).

Kang, Z. et al. Engineering an Earth-abundant element-based bifunctional electrocatalyst for highly efficient and durable overall water splitting. Adv. Funct. Mater. 29, 1807031 (2019).

Zhang, X. et al. Highly active core–shell carbon/NiCo2O4 double microtubes for efficient oxygen evolution reaction: ultralow overpotential and superior cycling stability. Small 15, 1903297 (2019).

Zhang, W., Wu, Y., Qi, J., Chen, M. & Cao, R. A thin NiFe hydroxide film formed by stepwise electrodeposition strategy with significantly improved catalytic water oxidation efficiency. Adv. Energy Mater. 7, 1602547 (2017).

Campos-Roldán, C. A., González-Huerta, R. G. & Alonso-Vante, N. Experimental protocol for HOR and ORR in alkaline electrochemical measurements. J. Electrochem. Soc. 165, J3001–J3007 (2018).
Acknowledgements
This work was supported by NRF (National Honor Scientist Program: 2010-0020414). We appreciate the use of the beamline 6D at the Pohang Accelerator Laboratory (PAL).
Ethics declarations
Competing interests
The authors declare no competing interests.
Additional information
Publisher's note Springer Nature remains neutral with regard to jurisdictional claims in published maps and institutional affiliations.
Supplementary information
Supplementary Figs. 1–17, Tables 1–3, Note 1 and methods.
Demonstration of full water splitting by solar panel in alkaline electrolyte.
About this article
Cite this article
Tiwari, J.N., Dang, N.K., Sultan, S. et al. Multi-heteroatom-doped carbon from waste-yeast biomass for sustained water splitting. Nat Sustain 3, 556–563 (2020). https://doi.org/10.1038/s41893-020-0509-6
Received:

Accepted:

Published:

Issue Date:

DOI: https://doi.org/10.1038/s41893-020-0509-6