Abstract
Blood circulating microRNAs (miRNAs) are proposed to be promising biomarkers for many neurodegenerative disorders, including Parkinson's disease (PD). However, there is a lack of identified differentially expressed miRNAs in PD from different studies. The aim of this study was to evaluate miRNAs expression in PD. We measured plasma circulating miRNA expression in three independent sets with a total of 151 PD patients, 21 multiple system atrophy (MSA) patients and 138 healthy controls using high-throughput RT-PCR. We identified that elevated miR-133b and miR-221-3p discriminated early-stage PD from controls with 94.4% sensitivity and 91.1% specificity. Elevated miR-133b and miR-221-3p distinguished PD from controls with 84.8% sensitivity and 88.9% specificity. In addition, miR-4454 distinguished PD from MSA with 57.1% sensitivity and 82.6% specificity. Hence, elevated miR-133b and miR-221-3p potentially represent good biomarkers for early PD, and a combination of miR-133b, miR-221-3p and miR-4454 has the potential to serve as a non-invasive biomarker for PD diagnosis.
Data availability
The data that support the findings of this study are available from the corresponding author upon reasonable request.
Abbreviations
AD:

Alzheimer's disease

AUC:

Area under the curve

CSF:

Cerebral spinal fluid

H-Y:

Hoehn and Yahn

miRNAs:

MicroRNAs

MSA:

Multiple system atrophy

PD:

Parkinson's disease

qRT-PCR:

Quantitative real-time PCR

RhoA:

Ras homolog gene family member A

ROC:

Receiver operating characteristic
Acknowledgements
We appreciate all participants in this study.
Funding
This research was funded by the National natural science foundation of China (81401065), National Key Research and Development Program of China (2017YFC0907702) and Xiangya Hospital Youth Funding (2013Q09).
Ethics declarations
Competing interests
The authors declare no competing interests.
Additional information
Publisher's note
Springer Nature remains neutral with regard to jurisdictional claims in published maps and institutional affiliations.
Supplementary Information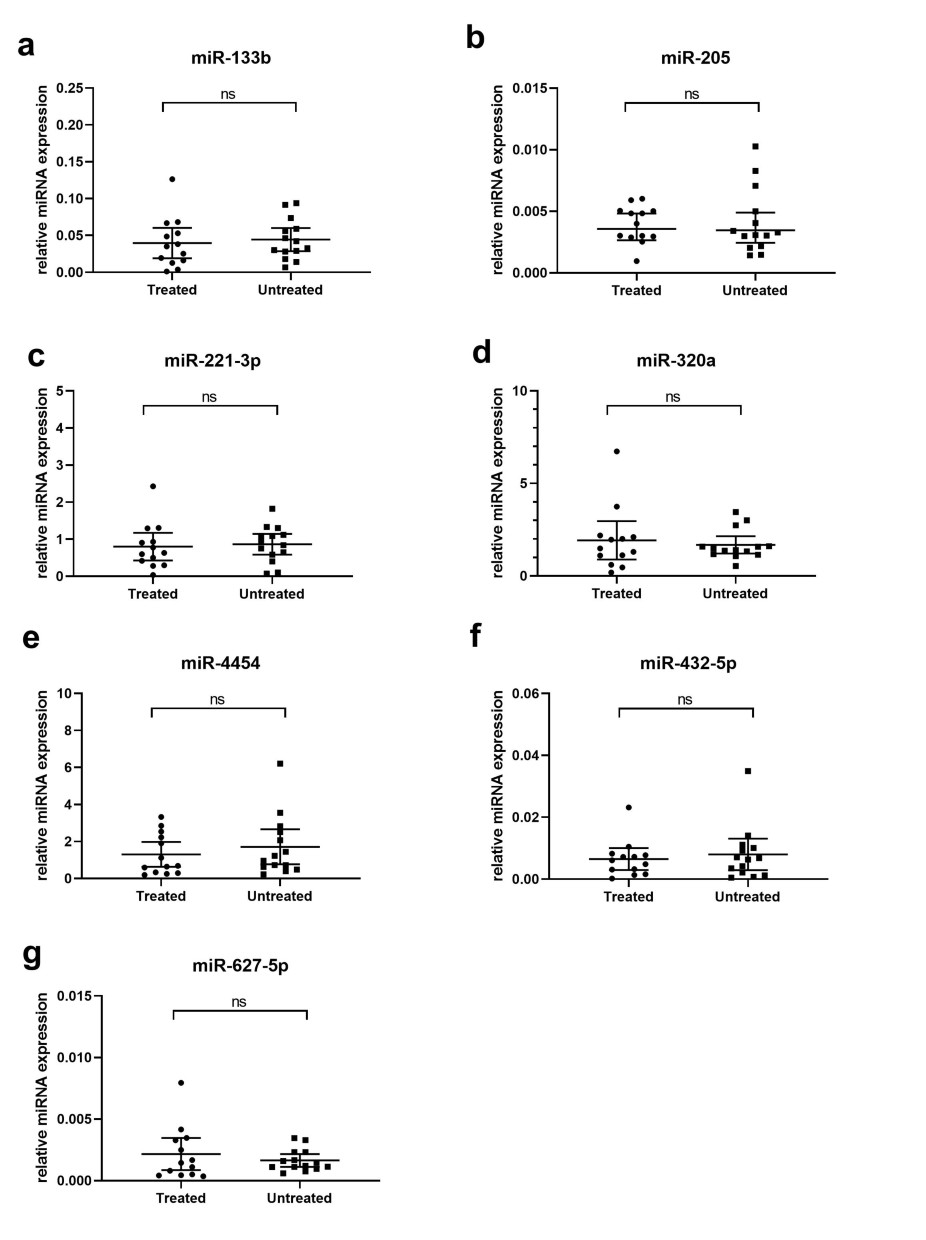 Rights and permissions
Open Access This article is licensed under a Creative Commons Attribution 4.0 International License, which permits use, sharing, adaptation, distribution and reproduction in any medium or format, as long as you give appropriate credit to the original author(s) and the source, provide a link to the Creative Commons licence, and indicate if changes were made. The images or other third party material in this article are included in the article's Creative Commons licence, unless indicated otherwise in a credit line to the material. If material is not included in the article's Creative Commons licence and your intended use is not permitted by statutory regulation or exceeds the permitted use, you will need to obtain permission directly from the copyright holder. To view a copy of this licence, visit http://creativecommons.org/licenses/by/4.0/.
About this article
Cite this article
Chen, Q., Deng, N., Lu, K. et al. Elevated plasma miR-133b and miR-221-3p as biomarkers for early Parkinson's disease. Sci Rep 11, 15268 (2021). https://doi.org/10.1038/s41598-021-94734-z
Received:

Accepted:

Published:

DOI: https://doi.org/10.1038/s41598-021-94734-z
Comments
By submitting a comment you agree to abide by our Terms and Community Guidelines. If you find something abusive or that does not comply with our terms or guidelines please flag it as inappropriate.