Abstract
A recent survey in Germany revealed the wide presence of 'Candidatus Phytoplasma ulmi' in native elm stands. Accessions were studied for their genetic variability and phylogenetic relationship based on the conserved groEL and the variable imp gene. While the groEL sequences revealed a high intraspecific homology of more than 99%, the homology of the imp gene dropped to 71% between distantly related sequences. Twenty-nine groEL and 74 imp genotypes were distinguished based on polymorphic sites. Phylogenetic analysis of the groEL gene clustered all 'Ca. P. ulmi' strains and separated them from related phytoplasmas of the 16SrV group. The inferred phylogeny of the imp gene resulted in a different tree topology and separated the 'Ca. P. ulmi' genotypes into two clusters, one closely related to the flavescence dorée phytoplasma strain FD-D (16SrV-D), the other affiliated with the flavescence dorée phytoplasma strains FD-C and FD70 and the alder yellows phytoplasma (16SrV-C). In both phylograms, 'Ca. P. ulmi' genotypes from Scots elm trees formed a coherent cluster, while genotypes from European white elms and field elms grouped less strictly. The regional distribution pattern was congruent for some of the groEL and imp genotypes, but a strict linkage for all genotypes was not apparent.
Code availability
Accession codes: DNA sequences determined in the course of this study have been deposited in GenBank (ncbi.nlm.nih.gov) under accession numbers MT638069 to MT638098 for the groEL fragments and MT668426 to MT668500 for the imp sequences.
References
Seemüller, E., Garnier, M. & Schneider, B. Mycoplasmas of plants and insects. In Molecular Biology and Pathology of Mycoplasmas (eds Razin, S. & Hermmann, R.) 91–116 (Kluwer Academic/Plenum Publishers, London, 2002).

Sugio, A. M., Kingdom, H. N., Grieve, V. M., Manimekalai, R. & Hogenhout, S. A. Diverse targets of phytoplasma effectors: from plant development to defense against insects. Ann. Rev. Phytopathol. 49, 175–195 (2011).

IRPCM Phytoplasma/Spiroplasma Working Team-Phytoplasma Taxonomy Group. 'Candidatus Phytoplasma', a taxon for the wall-less, non-helical prokaryotes that colonize plant phloem and insects. Int. J. Syst. Evol. Microbiol. 54(4), 1243–1255 (2004).

Lee, I.-M., Martini, M., Marcone, C. & Zhu, S. F. Classification of phytoplasma strains in the elm yellows group (16SrV) and proposal of 'Candidatus Phytoplasma ulmi' for the phytoplasma associated with elm yellows. Int. J. Syst. Evol. Microbiol. 54(2), 337–347 (2004).

Angelini, E., Clair, D., Borgo, M., Bertaccini, A. & Boudon-Padieu, E. Flavescence dorée in France and Italy: occurrence of closely related phytoplasma isolates and their near relationships to Palatinate grapevine yellows and an alder yellows phytoplasma. Vitis 40, 79–86 (2001).

Malembic-Maher, S. et al. Genetic diversity of European phytoplasmas of the 16SrV taxonomic group and proposal of 'Candidatus Phytoplasma rubi'. Int. J. Syst. Evol. Microbiol. 61(9), 2129–2134 (2011).

Mäurer, R., Seemüller, E. & Sinclair, W. A. Genetic relatedness of mycoplasma-like organisms affecting elm, alder, and ash in Europe and North America. Phytopathology 83, 971–976 (1993).

Jung, H. Y. et al. 'Candidatus Phytoplasma ziziphi', a novel phytoplasma taxon associated with jujube witches'-broom disease. Int. J. Syst. Evol. Microbiol. 53(4), 1037–1041 (2003).

Swingle, R. U. A phloem necrosis of elm. Phytopathology 28(10), 757–759 (1938).

Goidànich, G. Gli scopazzi dell'olmo. Inf. Fitopatol. 14, 8 (1951).

Seemüller, E. Laubgehölzmycoplasmosen in Europa. Nachrichtenblatt Pflanzenschutzdiensts 44, 145–148 (1992).

Pleše, N. & Juretić, N. Virus disease of field elm (Ulmus minor Mill.) in Croatia. Šumarski List 123(3/4), 95–100 (1999).

Eisold, A.-M., Kube, M., Holz, S. & Büttner, C. First Report of 'Candidatus Phytoplasma ulmi' in Ulmus laevis in Germany. Commun. Agric. Appl. Biol. Sci. 80(3), 575–578 (2015).

De Jonghe, K., Deeren, A. M., Goedefroit, T. & Ronse, A. First report of 'Candidatus Phytoplasma ulmi' on elm in Belgium. Plant Dis. 103(7), 1763 (2019).

Schneider, B., Kätzel, R. & Kube, M. Widespread occurrence of 'Candidatus Phytoplasma ulmi' in elm species in Germany. BMC Microbiol. 20(1), 1–12 (2020).

Marcone, C., Ragozzino, A. & Seemüller, E. Identification and characterization of the phytoplasma associated with elm yellows in southern Italy and its relatedness to other phytoplasmas of the elm yellows group. Eur. J. Forest. Pathol. 27(1), 45–54 (1997).

Katanić, Z., Krstin, L., Ježić, M., Zebec, M. & Ćurković-Perica, M. Molecular characterization of elm yellows phytoplasmas in Croatia and their impact on Ulmus spp. Plant Pathol. 65(9), 1365–3059 (2016).

Braun, E. J. & Sinclair, W. A. Phloem necrosis of elms: symptoms and histopathological observations in tolerant hosts. Phytopathology 69(4), 354–358 (1979).

Mittempergher, L. Elm yellows in Europe. In The Elms: Breeding, Conservation, and Disease Management (ed. Dunn, C. P.) 103–119 (Kluwer Academic Publisher, New York, 2000).

OEPP/EPPO. Data sheets on quarantine organisms No. 27, Elm phloem necrosis (mycoplasm). OEPP/EPPO Bulletin 9(2), (1979).

Anonymous. Regulation (EU) 2016/2031 of the European Parliament of the Council of 26 October 2016 on protective measures against pests of plants, amending Regulations (EU) No 228/2013, (EU) No 652/2014 and (EU) No 1143/2014 of the European Parliament and of the Council and repealing Council Directives 69/464/EEC, 74/647/EEC, 93/85/EEC, 98/57/EC, 2000/29/EC, 2006/91/EC and 2007/33/EC. OJ L 317, 4-104 (2016).

Jović, J. et al. Multigene sequence data and genetic diversity among 'Candidatus Phytoplasma ulmi' strains infecting Ulmus spp., Serbia. Plant Pathol. 60(2), 356–368 (2011).

Verbeke, T. J. et al. Predicting relatedness of bacterial genomes using the chaperonin-60 universal target (cpn60 UT): application to Thermoanaerobacter species. Syst. Appl. Microbiol. 34(3), 171–179 (2011).

Mitrović, J. et al. The groEL gene as an additional marker for finer differentiation of 'Candidatus Phytoplasma asteris'-related strains. Ann. Appl. Biol. 159(1), 41–48 (2011).

Mitrović, J. et al. Differentiation of 'Candidatus Phytoplasma cynodontis' based on 16S rRNA and groEL genes and identification of a new subgroup, 16SrXIV-C. Plant Dis. 99(11), 1578–1583 (2015).

Muirhead, K., Pérez-López, E., Bahder, B. W., Hill, J. E. & Dumonceaux, T. The CpnClassiPhyR is a resource for cpn 60 universal target-based classification of phytoplasmas. Plant Dis. 103(10), 2494–2497 (2019).

Siampour, M., Izadpanah, K., Galetto, L., Salehi, M. & Marzachi, C. Molecular characterization, phylogenetic comparison and serological relationship of the Imp protein of several 'Candidatus Phytoplasma aurantifolia' strains. Plant Pathol. 62(2), 452–459 (2013).

Danet, J. L. et al. Multilocus sequence analysis reveals the genetic diversity of European fruit tree phytoplasmas and supports the existence of inter-species recombination. Microbiology 157(2), 438–450 (2011).

Bohunická, M. et al. Identification of 17 'Candidatus Phytoplasma pyri' genotypes based on the diversity of the imp gene sequence. Plant Pathol. 67(4), 971–977 (2018).

Marston, E. L., Sumner, J. W. & Regnery, R. L. Evaluation of intraspecies genetic variation within the 60 kDa heat-shock protein gene (groEL) of Bartonella species. Int. J. Syst. Evol. Microbiol. 49(3), 1015–1023 (1999).

Berg, M. et al. Isolation of the gene encoding an immunodominant membrane protein of the apple proliferation phytoplasma, and expression and characterization of the gene product. Microbiology 145(8), 1937–1943 (1999).

Boonrod, K., Munteanu, B., Jarausch, B., Jarausch, W. & Krczal, G. An immunodominant membrane protein (Imp) of 'Candidatus Phytoplasma mali' binds to plant actin. Mol. Plant-Microbe Interact. 25(7), 889–895 (2012).

Kakizawa, S. et al. Positive selection acting on a surface membrane protein of the plant-pathogenic phytoplasmas. J. Bacteriol. 188(9), 3424–3428 (2006).

Galetto, L., Rashidi, M., Yamchi, A., Veratti, F. & Marzachi, C. In vitro expression of phytoplasma immunodominant membrane proteins. In: Phytoplasmas and Phytoplasma Diseases Management: How to Reduce Their Economic Impact. (ed. Bertaccini A) 272–279. (IPWGL International Phytoplasmologist Working Group, Bologna, Italy 2014).

Trivellone, V. et al. Evidence suggesting interactions between immunodominant membrane protein Imp of Flavescence dorée phytoplasma and protein extracts from distantly related insect species. J. Appl. Microbiol. 127(6), 1801–1813 (2019).

Rashidi, M. et al. Role of the major antigenic membrane protein in phytoplasma transmission by two insect vector species. BMC Microbiol. 15(1), 1–12 (2015).

Danet, J. et al. Imp and secY, two new markers for MLST (multilocus sequence typing) in the 16SrX phytoplasma taxonomic group. Bull. Insectol. 60(2), 339 (2007).

Fabre, A. et al. StAMP encoding the antigenic membrane protein of stolbur phytoplasma is useful for molecular epidemiology. Bull Insectol. 64, S21–S22 (2011).

Arnaud, G. et al. Multilocus sequence typing confirms the close genetic interrelatedness of three distinct flavescence dorée phytoplasma strain clusters and group 16SrV phytoplasmas infecting grapevine and alder in Europe. Appl. Environ. Microbiol. 73(12), 4001–4010 (2007).

Carraro, L. et al. Macropsis mendax as a vector of elm yellows phytoplasma of Ulmus species. Plant Pathol. 53(1), 90–95 (2004).

Nickel, H. The Leafhoppers and Planthoppers of Germany (Hemiptera, Auchenorrhyncha): Patterns and Strategies in a Highly Diverse Group of Phytophagous Insects (Pensoft Publishers, New York, 2003).

Ahrens, U. & Seemüller, E. Detection of DNA of plant pathogenic mycoplasma-like organisms by a polymerase chain reaction that amplifies a sequence of the 16S rRNA gene. Phytopathology 82(8), 828–832 (1993).

Caudwell, A., Kuszala, C., Bachelier, J. C. & Larrue, J. Transmission de la flavescence dorée de la vigne aux plantes herbacées par l'allongement du temps d'utilisation de la cicadelle Scaphoideus littoralis Ball et l'étude de sa survie sur un grand nombre d'espèces végétales. Ann. Phytopathol. 2(2), 415–428 (1970).

Thompson, J. D., Gibson, T. J. & Higgins, D. G. Multiple sequence alignment using ClustalW and ClustalX. Curr. Protoc. Bioinform. 1, 2–3 (2003).

Kumar, S., Stecher, G., Li, M., Knyaz, C. & Tamura, K. MEGA X: molecular evolutionary genetics analysis across computing platforms. Mol. Biol. Evol. 35, 1547–1549 (2018).

Tamura, K. & Nei, M. Estimation of the number of nucleotide substitutions in the control region of mitochondrial DNA in humans and chimpanzees. Mol. Biol. Evol. 10, 512–526 (1993).

Nei, M. & Gojobori, T. Simple methods for estimating the numbers of synonymous and nonsynonymous nucleotide substitutions. Mol. Biol. Evol. 3, 418–426 (1986).
Acknowledgement
This project (no. 22026316) was funded by the "Fachagentur Nachwachsende Rohstoffe e.V." (FNR), a promotor of the German Federal Ministry for Food and Agriculture.
Funding
Open Access funding enabled and organized by Projekt DEAL.
Ethics declarations
Competing interests
The authors declare no competing interests.
Additional information
Publisher's note
Springer Nature remains neutral with regard to jurisdictional claims in published maps and institutional affiliations.
Supplementary Information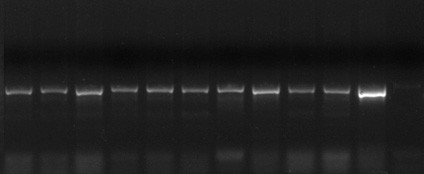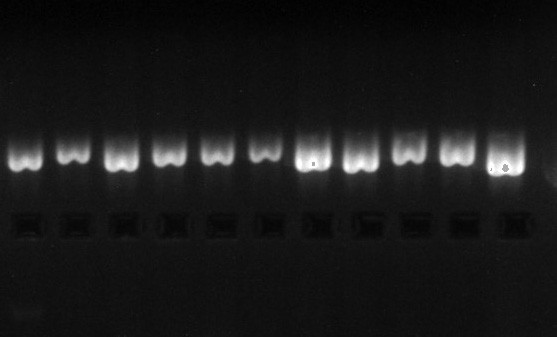 Rights and permissions
Open Access This article is licensed under a Creative Commons Attribution 4.0 International License, which permits use, sharing, adaptation, distribution and reproduction in any medium or format, as long as you give appropriate credit to the original author(s) and the source, provide a link to the Creative Commons licence, and indicate if changes were made. The images or other third party material in this article are included in the article's Creative Commons licence, unless indicated otherwise in a credit line to the material. If material is not included in the article's Creative Commons licence and your intended use is not permitted by statutory regulation or exceeds the permitted use, you will need to obtain permission directly from the copyright holder. To view a copy of this licence, visit http://creativecommons.org/licenses/by/4.0/.
About this article
Cite this article
Schneider, B., Hüttel, B., Zübert, C. et al. Genetic variation, phylogenetic relationship and spatial distribution of 'Candidatus Phytoplasma ulmi' strains in Germany. Sci Rep 10, 21864 (2020). https://doi.org/10.1038/s41598-020-78745-w
Received:

Accepted:

Published:

DOI: https://doi.org/10.1038/s41598-020-78745-w
Comments
By submitting a comment you agree to abide by our Terms and Community Guidelines. If you find something abusive or that does not comply with our terms or guidelines please flag it as inappropriate.