Abstract
Transcriptome analysis reveals a strong positive correlation between human Schlafen family member 11 (SLFN11) expression and the sensitivity of tumor cells to DNA-damaging agents (DDAs). Here, we show that SLFN11 preferentially inhibits translation of the serine/threonine kinases ATR and ATM upon DDA treatment based on distinct codon usage without disrupting early DNA damage response signaling. Type II transfer RNAs (tRNAs), which include all serine and leucine tRNAs, are cleaved in a SLFN11-dependent manner in response to DDAs. Messenger RNAs encoded by genes with high TTA (Leu) codon usage, such as ATR, display utmost susceptibility to translational suppression by SLFN11. Specific attenuation of tRNA-Leu-TAA sufficed to ablate ATR protein expression and restore the DDA sensitivity of SLFN11-deficient cells. Our study uncovered a novel mechanism of codon-specific translational inhibition via SLFN11-dependent tRNA cleavage in the DNA damage response and supports the notion that SLFN11-deficient tumor cells can be resensitized to DDAs by targeting ATR or tRNA-Leu-TAA.
Relevant articles
Open Access articles citing this article.
Felix J. Metzner

,

Simon J. Wenzl

…

Katja Lammens

Nature Communications Open Access 17 September 2022

Experimental & Molecular Medicine Open Access 29 June 2022

Christopher P. Watkins

,

Wen Zhang

…

Tao Pan

Nature Communications Open Access 05 May 2022
Access options
Subscribe to Nature+
Get immediate online access to the entire Nature family of 50+ journals
Subscribe to Journal
Get full journal access for 1 year
$99.00
only $8.25 per issue
All prices are NET prices.
VAT will be added later in the checkout.
Tax calculation will be finalised during checkout.
Buy article
Get time limited or full article access on ReadCube.
$32.00
All prices are NET prices.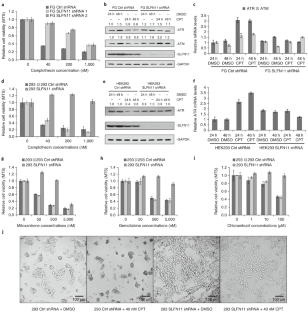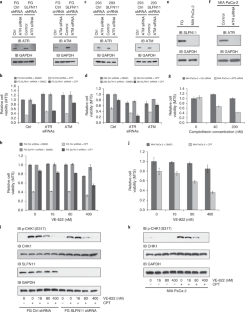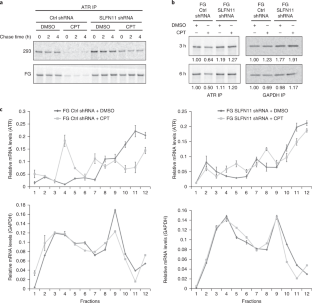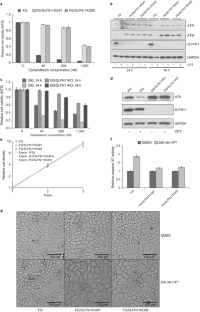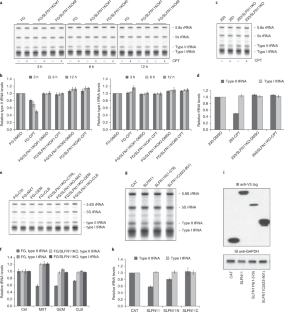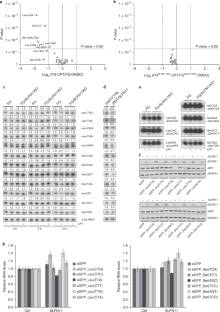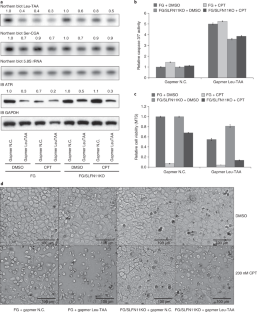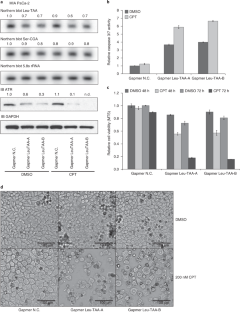 Data availability
All data generated and analyzed in this study are available with the paper online.
References
Li, M. et al. Codon-usage-based inhibition of HIV protein synthesis by human schlafen 11. Nature 491, 125–128 (2012).

Zoppoli, G. et al. Putative DNA/RNA helicase Schlafen-11 (SLFN11) sensitizes cancer cells to DNA-damaging agents. Proc. Natl Acad. Sci. USA 109, 15030–15035 (2012).

Barretina, J. et al. The Cancer Cell Line Encyclopedia enables predictive modelling of anticancer drug sensitivity. Nature 483, 603–607 (2012).

Schwarz, D. A., Katayama, C. D. & Hedrick, S. M. Schlafen, a new family of growth regulatory genes that affect thymocyte development. Immunity 9, 657–668 (1998).

Bustos, O. et al. Evolution of the Schlafen genes, a gene family associated with embryonic lethality, meiotic drive, immune processes and orthopoxvirus virulence. Gene 447, 1–11 (2009).

Sharp, P. M. & Li, W. H. The codon Adaptation Index: a measure of directional synonymous codon usage bias, and its potential applications. Nucleic Acids Res. 15, 1281–1295 (1987).

Puigbò, P., Bravo, I. G. & Garcia-Vallve, S. CAIcal: a combined set of tools to assess codon usage adaptation. Biol. Direct. 3, 38 (2008).

Jalal, S., Earley, J. N. & Turchi, J. J. DNA repair: from genome maintenance to biomarker and therapeutic target. Clin. Cancer Res. 17, 6973–6984 (2011).

Brown, J. S., O'Carrigan, B., Jackson, S. P. & Yap, T. A. Targeting DNA repair in cancer: beyond PARP inhibitors. Cancer Discov. 7, 20–37 (2017).

Beck, M. et al. The quantitative proteome of a human cell line. Mol. Syst. Biol. 7, 549 (2011).

Blackford, A. N. & Jackson, S. P. ATM, ATR, and DNA-PK: the trinity at the heart of the DNA damage response. Mol. Cell 66, 801–817 (2017).

Cimprich, K. A. & Cortez, D. ATR: an essential regulator of genome integrity. Nat. Rev. Mol. Cell Biol. 9, 616–627 (2008).

Morgan, R. T. et al. Human cell line (COLO 357) of metastatic pancreatic adenocarcinoma. Int. J. Cancer 25, 591–598 (1980).

Chan, P. P. & Lowe, T. M. GtRNAdb: a database of transfer RNA genes detected in genomic sequence. Nucleic Acids Res. 37, D93–D97 (2009).

Chan, P. P. & Lowe, T. M. GtRNAdb 2.0: an expanded database of transfer RNA genes identified in complete and draft genomes. Nucleic Acids Res. 44, D184–D189 (2016).

Zheng, G. et al. Efficient and quantitative high-throughput tRNA sequencing. Nat. Methods 12, 835–837 (2015).

Cozen, A. E. et al. ARM-seq: AlkB-facilitated RNA methylation sequencing reveals a complex landscape of modified tRNA fragments. Nat. Methods 12, 879–884 (2015).

Hinnebusch, A. G. Molecular Mechanism of Scanning and Start Codon Selection in Eukaryotes. Microbiol. Mol. Biol. Rev. 75, 434–467 (2011).

Kolitz, S. E. & Lorsch, J. R. Eukaryotic initiator tRNA: finely tuned and ready for action. FEBS Lett. 584, 396–404 (2010).

Grünweller, A. et al. Comparison of different antisense strategies in mammalian cells using locked nucleic acids, 2′-O-methyl RNA, phosphorothioates and small interfering RNA. Nucleic Acids Res. 31, 3185–3193 (2003).

Kurreck, J., Wyszko, E., Gillen, C. & Erdmann, V. A. Design of antisense oligonucleotides stabilized by locked nucleic acids. Nucleic Acids Res. 30, 1911–1918 (2002).

Cheung-Ong, K., Giaever, G. & Nislow, C. DNA-damaging agents in cancer chemotherapy: serendipity and chemical biology. Chem. Biol. 20, 648–659 (2013).

Gardner, E. E. et al. Chemosensitive relapse in small cell lung cancer proceeds through an EZH2-SLFN11 axis. Cancer Cell 31, 286–299 (2017).

Mu, Y. et al. SLFN11 inhibits checkpoint maintenance and homologous recombination repair. EMBO Rep. 17, 94–109 (2016).

Murai, J. et al. SLFN11 blocks stressed replication forks independently of ATR. Mol. Cell 69, 371–384.e6 (2018).

Pisareva, V. P., Muslimov, I. A., Tcherepanov, A. & Pisarev, A. V. Characterization of novel ribosome-associated endoribonuclease SLFN14 from rabbit reticulocytes. Biochemistry 54, 3286–3301 (2015).

Yang, J. Y. et al. Structure of Schlafen13 reveals a new class of tRNA/rRNA- targeting RNase engaged in translational control. Nat. Commun. 9, 1165 (2018).

Hopper, A. K. & Huang, H. Y. Quality control pathways for nucleus-encoded eukaryotic tRNA biosynthesis and subcellular trafficking. Mol. Cell. Biol. 35, 2052–2058 (2015).
Acknowledgements
The authors wish to thank R. Lardelli and M. Arribas-Layton for assistance with northern blot and polysome profile analyses. This work was supported by grants R01-GM101982 and R21-AI124199 to M.D.
Ethics declarations
Competing interests
The authors declare no competing interests.
Additional information
Publisher's note: Springer Nature remains neutral with regard to jurisdictional claims in published maps and institutional affiliations.
Supplementary information
About this article
Cite this article
Li, M., Kao, E., Malone, D. et al. DNA damage-induced cell death relies on SLFN11-dependent cleavage of distinct type II tRNAs. Nat Struct Mol Biol 25, 1047–1058 (2018). https://doi.org/10.1038/s41594-018-0142-5
Received:

Accepted:

Published:

Issue Date:

DOI: https://doi.org/10.1038/s41594-018-0142-5