Abstract
The mechanism of seizure emergence and the role of brief interictal epileptiform discharges (IEDs) in seizure generation are two of the most important unresolved issues in modern epilepsy research. We found that the transition to seizure is not a sudden phenomenon, but is instead a slow process that is characterized by the progressive loss of neuronal network resilience. From a dynamical perspective, the slow transition is governed by the principles of critical slowing, a robust natural phenomenon that is observable in systems characterized by transitions between dynamical regimes. In epilepsy, this process is modulated by synchronous synaptic input from IEDs. IEDs are external perturbations that produce phasic changes in the slow transition process and exert opposing effects on the dynamics of a seizure-generating network, causing either anti-seizure or pro-seizure effects. We found that the multifaceted nature of IEDs is defined by the dynamical state of the network at the moment of the discharge occurrence.
Relevant articles
Open Access articles citing this article.
Isa Dallmer-Zerbe

,

Nikola Jajcay

…

Jaroslav Hlinka

Scientific Reports Open Access 18 August 2023

Nicholas M. Gregg

,

Vladimir Sladky

…

Gregory A. Worrell

Scientific Reports Open Access 20 December 2021

Woo-Jin Lee

,

Jangsup Moon

…

Kon Chu

Scientific Reports Open Access 02 November 2021
Access options
Access Nature and 54 other Nature Portfolio journals
Get Nature+, our best-value online-access subscription
$29.99 / 30 days
cancel any time
Subscribe to this journal
Receive 12 print issues and online access
$209.00 per year
only $17.42 per issue
Rent or buy this article
Prices vary by article type
from$1.95
to$39.95
Prices may be subject to local taxes which are calculated during checkout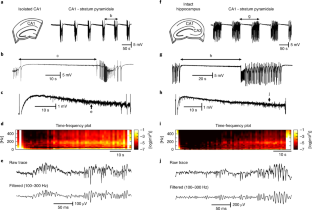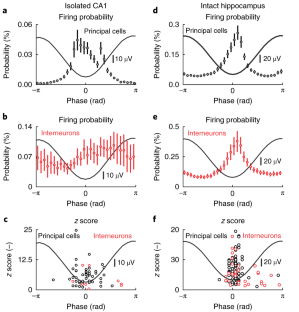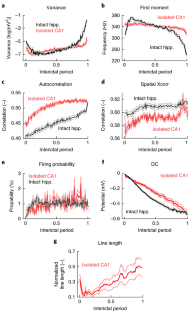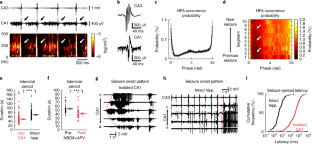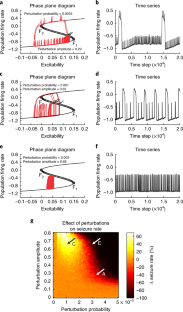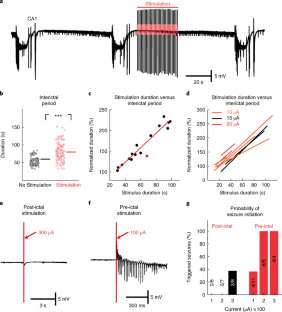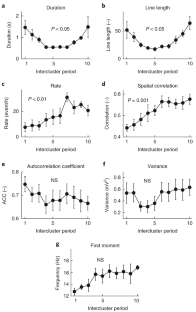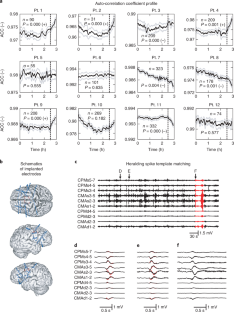 Data availability
The data that support the findings of this study are available from the corresponding author upon reasonable request.
References
Fisher, R. S. et al. ILAE official report: a practical clinical definition of epilepsy. Epilepsia 55, 475–482 (2014).

Jiruska, P. et al. Synchronization and desynchronization in epilepsy: controversies and hypotheses. J. Physiol. (Lond.) 591, 787–797 (2013).

Jirsa, V. K., Stacey, W. C., Quilichini, P. P., Ivanov, A. I. & Bernard, C. On the nature of seizure dynamics. Brain 137, 2210–2230 (2014).

Lopes da Silva, F. Epilepsy as a disease of the dynamics of neuronal networks: models and predictions. In Seizure Prediction in Epilepsy: From Basic Mechanisms to Clinical Applications (eds. Schelter, B., Timmer, J. & Schulze-Bonhage, A.) 97–107 (Wiley-VCH, Weinheim, Germany, 2008).

Beghi, E. et al. Recommendation for a definition of acute symptomatic seizure. Epilepsia 51, 671–675 (2010).

Breakspear, M. et al. A unifying explanation of primary generalized seizures through nonlinear brain modeling and bifurcation analysis. Cereb. Cortex 16, 1296–1313 (2006).

Lopes da Silva, F. et al. Epilepsies as dynamical diseases of brain systems: basic models of the transition between normal and epileptic activity. Epilepsia 44 (Suppl 12), 72–83 (2003).

de Curtis, M. & Avanzini, G. Interictal spikes in focal epileptogenesis. Prog. Neurobiol. 63, 541–567 (2001).

Avoli, M., de Curtis, M. & Köhling, R. Does interictal synchronization influence ictogenesis? Neuropharmacology 69, 37–44 (2013).

Barbarosie, M. & Avoli, M. CA3-driven hippocampal-entorhinal loop controls rather than sustains in vitro limbic seizures. J. Neurosci. 17, 9308–9314 (1997).

Karoly, P. J. et al. Interictal spikes and epileptic seizures: their relationship and underlying rhythmicity. Brain 139, 1066–1078 (2016).

Avoli, M. & de Curtis, M. GABAergic synchronization in the limbic system and its role in the generation of epileptiform activity. Prog. Neurobiol. 95, 104–132 (2011).

Huberfeld, G. et al. Glutamatergic pre-ictal discharges emerge at the transition to seizure in human epilepsy. Nat. Neurosci. 14, 627–634 (2011).

Rinaldi, S. & Scheffer, M. Geometric analysis of ecological models with slow and fast processes. Ecosystems 3, 507–521 (2000).

Scheffer, M. et al. Anticipating critical transitions. Science 338, 344–348 (2012).

Scheffer, M. et al. Early-warning signals for critical transitions. Nature 461, 53–59 (2009).

Draguhn, A., Traub, R. D., Schmitz, D. & Jefferys, J. G. Electrical coupling underlies high-frequency oscillations in the hippocampus in vitro. Nature 394, 189–192 (1998).

Jiruska, P. et al. High-frequency network activity, global increase in neuronal activity, and synchrony expansion precede epileptic seizures in vitro. J. Neurosci. 30, 5690–5701 (2010).

Lopes, M. A., Lee, K. E. & Goltsev, A. V. Neuronal network model of interictal and recurrent ictal activity. Phys. Rev. E 96, 062412 (2017).

Kalitzin, S., Velis, D., Suffczynski, P., Parra, J. & da Silva, F. L. Electrical brain-stimulation paradigm for estimating the seizure onset site and the time to ictal transition in temporal lobe epilepsy. Clin. Neurophysiol. 116, 718–728 (2005).

Scheffer, M. & Carpenter, S. R. Catastrophic regime shifts in ecosystems: linking theory to observation. Trends Ecol. Evol. 18, 648–656 (2003).

Hawkins, C. A. & Mellanby, J. H. Limbic epilepsy induced by tetanus toxin: a longitudinal electroencephalographic study. Epilepsia 28, 431–444 (1987).

Jiruska, P. et al. Epileptic high-frequency network activity in a model of non-lesional temporal lobe epilepsy. Brain 133, 1380–1390 (2010).

Cook, M. J. et al. Prediction of seizure likelihood with a long-term, implanted seizure advisory system in patients with drug-resistant epilepsy: a first-in-man study. Lancet Neurol. 12, 563–571 (2013).

Wendling, F., Bartolomei, F., Bellanger, J. J. & Chauvel, P. Epileptic fast activity can be explained by a model of impaired GABAergic dendritic inhibition. Eur. J. Neurosci. 15, 1499–1508 (2002).

Fröhlich, F., Sejnowski, T. J. & Bazhenov, M. Network bistability mediates spontaneous transitions between normal and pathological brain states. J. Neurosci. 30, 10734–10743 (2010).

de Curtis, M. & Avoli, M. Initiation, Propagation, and Termination of Partial (Focal) Seizures. Cold Spring Harb. Perspect. Med. 5, a022368 (2015).

Suffczynski, P. et al. Dynamics of epileptic phenomena determined from statistics of ictal transitions. IEEE Trans. Biomed. Eng. 53, 524–532 (2006).

Scheffer, M. Critical Transitions in Nature and Society (Princeton University Press, Princeton, NJ, USA, 2009).

Kramer, M. A. et al. Human seizures self-terminate across spatial scales via a critical transition. Proc. Natl. Acad. Sci. USA 109, 21116–21121 (2012).

van de Leemput, I. A. et al. Critical slowing down as early warning for the onset and termination of depression. Proc. Natl. Acad. Sci. USA 111, 87–92 (2014).

Jiruska, P., Mormann, F. & Jefferys, J.G.R. Neuronal and network dynamics preceding experimental seizures. in R ecent Advances in Predicting and Preventing Epileptic Seizures (eds. Tetzlaff, R. & Elger, C.E.) 16–29 (2013).

Blauwblomme, T., Jiruska, P. & Huberfeld, G. Mechanisms of ictogenesis. Int. Rev. Neurobiol. 114, 155–185 (2014).

Jensen, M. S. & Yaari, Y. The relationship between interictal and ictal paroxysms in an in vitro model of focal hippocampal epilepsy. Ann. Neurol. 24, 591–598 (1988).

Gotman, J. & Marciani, M. G. Electroencephalographic spiking activity, drug levels, and seizure occurrence in epileptic patients. Ann. Neurol. 17, 597–603 (1985).

Avoli, M. et al. Specific imbalance of excitatory/inhibitory signaling establishes seizure onset pattern in temporal lobe epilepsy. J. Neurophysiol. 115, 3229–3237 (2016).

de Curtis, M., Librizzi, L. & Biella, G. Discharge threshold is enhanced for several seconds after a single interictal spike in a model of focal epileptogenesis. Eur. J. Neurosci. 14, 174–178 (2001).

Muldoon, S. F. et al. GABAergic inhibition shapes interictal dynamics in awake epileptic mice. Brain 138, 2875–2890 (2015).

Avoli, M. et al. Synchronous GABA-mediated potentials and epileptiform discharges in the rat limbic system in vitro. J. Neurosci. 16, 3912–3924 (1996).

Bikson, M., Fox, J. E. & Jefferys, J. G. Neuronal aggregate formation underlies spatiotemporal dynamics of nonsynaptic seizure initiation. J. Neurophysiol. 89, 2330–2333 (2003).

Suffczynski, P., Kalitzin, S. & Lopes Da Silva, F. H. Dynamics of non-convulsive epileptic phenomena modeled by a bistable neuronal network. Neuroscience 126, 467–484 (2004).

Benjamin, O. et al. A phenomenological model of seizure initiation suggests network structure may explain seizure frequency in idiopathic generalised epilepsy. J. Math. Neurosci. 2, 1 (2012).

Naze, S., Bernard, C. & Jirsa, V. Computational modeling of seizure dynamics using coupled neuronal networks: factors shaping epileptiform activity. PLoS Comput. Biol. 11, e1004209 (2015).

Kim, J. W., Roberts, J. A. & Robinson, P. A. Dynamics of epileptic seizures: evolution, spreading, and suppression. J. Theor. Biol. 257, 527–532 (2009).

Jensen, M. S. & Yaari, Y. Role of intrinsic burst firing, potassium accumulation, and electrical coupling in the elevated potassium model of hippocampal epilepsy. J. Neurophysiol. 77, 1224–1233 (1997).

Traynelis, S. F. & Dingledine, R. Potassium-induced spontaneous electrographic seizures in the rat hippocampal slice. J. Neurophysiol. 59, 259–276 (1988).

Williams, P. A. et al. Development of spontaneous recurrent seizures after kainate-induced status epilepticus. J. Neurosci. 29, 2103–2112 (2009).

Baud, M. O. et al. Multi-day rhythms modulate seizure risk in epilepsy. Nat. Commun. 9, 88 (2018).

Saggio, M. L., Spiegler, A., Bernard, C. & Jirsa, V. K. Fast-slow bursters in the unfolding of a high codimension singularity and the ultra-slow transitions of classes. J. Math. Neurosci. 7, 7 (2017).

Cook, M. J. et al. Human focal seizures are characterized by populations of fixed duration and interval. Epilepsia 57, 359–368 (2016).
Acknowledgements
This study was supported by grants of the Czech Science Foundation GACR 14-02634S (to P.J.), Neuron Fund for Support of Science (to P.J.), the Ministry of Health of the Czech Republic AZV 15-29835A (to P.J.), 17-28427A (to P.J.), the Medical Research Council G0802162 (to J.G.R.J.), and the James Lewis Foundation through Epilepsy Research UK P1402 (to J.G.R.J.).
Ethics declarations
Competing interests
The authors declare no competing interests.
Additional information
Publisher's note: Springer Nature remains neutral with regard to jurisdictional claims in published maps and institutional affiliations.
Integrated supplementary information
Supplementary information
About this article
Cite this article
Chang, WC., Kudlacek, J., Hlinka, J. et al. Loss of neuronal network resilience precedes seizures and determines the ictogenic nature of interictal synaptic perturbations. Nat Neurosci 21, 1742–1752 (2018). https://doi.org/10.1038/s41593-018-0278-y
Received:

Accepted:

Published:

Issue Date:

DOI: https://doi.org/10.1038/s41593-018-0278-y