This month we continue our yearly celebration of the beauty of imaging.
In this issue of Nature Methods, we continue our yearly tradition of featuring the Nikon 'Small World' Photomicrography Competition winner on our cover. This year's winning image was submitted by Grigorii Timin and Michel Milinkovitch from the University of Geneva. Using confocal microscopy, they captured intricate details of an embryonic foot of a Madagascar giant day gecko (Phelsuma grandis).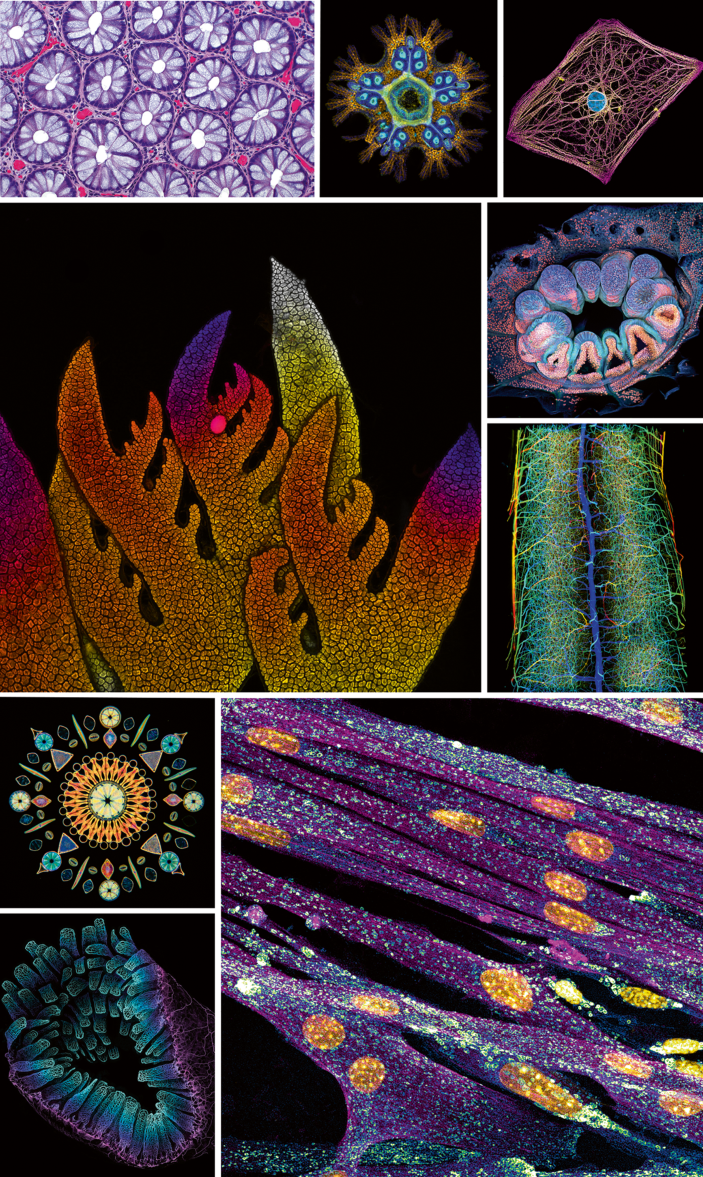 On this page, we highlight some of the other captivating images that placed in the top 20, received honorable mentions, or were noted as images of distinction by the judging panel. The winners this year were not only striking but represented a broad variety of subjects. All of the images and more can also be viewed on the Small World website.
The past few years have been stressful for people all over the globe, and particularly for scientists working in laboratories, many of whom have seen their work disrupted and perhaps even set back months or years by the ongoing COVID-19 pandemic. Even when times are tough, it's important to occasionally take a moment to pause and enjoy something beautiful. We hope our readers find these images as inspiring as we do.
About this article
Cite this article
The beauty of imaging. Nat Methods 19, 1321 (2022). https://doi.org/10.1038/s41592-022-01677-y
Published:

Issue Date:

DOI: https://doi.org/10.1038/s41592-022-01677-y