Abstract
Autonomic nerves control organ function through the sympathetic and parasympathetic branches, which have opposite effects. In the bone marrow, sympathetic (adrenergic) nerves promote hematopoiesis; however, how parasympathetic (cholinergic) signals modulate hematopoiesis is unclear. Here, we show that B lymphocytes are an important source of acetylcholine, a neurotransmitter of the parasympathetic nervous system, which reduced hematopoiesis. Single-cell RNA sequencing identified nine clusters of cells that expressed the cholinergic α7 nicotinic receptor (Chrna7) in the bone marrow stem cell niche, including endothelial and mesenchymal stromal cells (MSCs). Deletion of B cell-derived acetylcholine resulted in the differential expression of various genes, including Cxcl12 in leptin receptor+ (LepR+) stromal cells. Pharmacologic inhibition of acetylcholine esterase decreased the systemic supply of inflammatory myeloid cells in mice and humans with cardiovascular disease.
Relevant articles
Open Access articles citing this article.
Hengwei Zhang

,

Jane L. Liesveld

…

Shu-Chi A. Yeh

Bone Research Open Access 14 March 2023
Access options
Access Nature and 54 other Nature Portfolio journals
Get Nature+, our best-value online-access subscription
$29.99 / 30 days
cancel any time
Subscribe to this journal
Receive 12 print issues and online access
$209.00 per year
only $17.42 per issue
Rent or buy this article
Prices vary by article type
from$1.95
to$39.95
Prices may be subject to local taxes which are calculated during checkout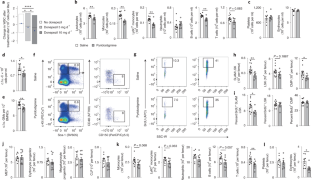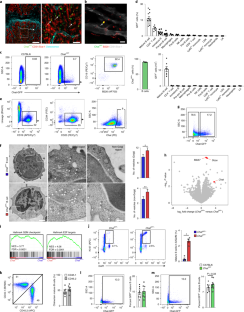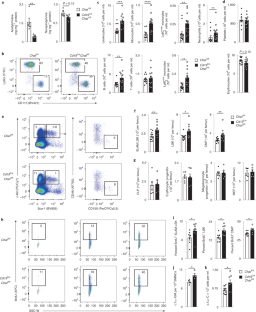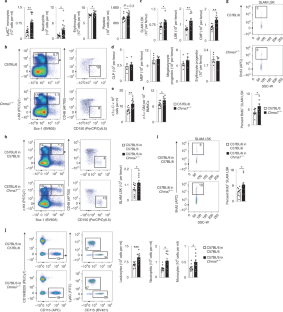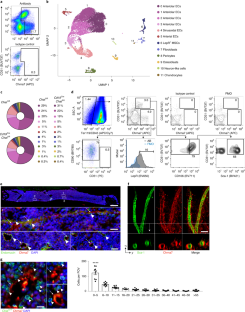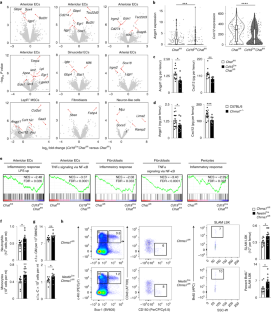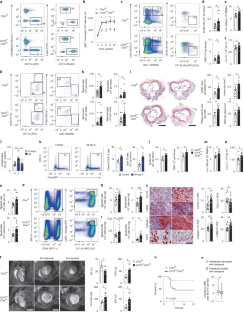 References
Lahiri, M. K., Kannankeril, P. J. & Goldberger, J. J. Assessment of autonomic function in cardiovascular disease: physiological basis and prognostic implications. J. Am. Coll. Cardiol. 51, 1725–1733 (2008).

Mancia, G. & Grassi, G. The autonomic nervous system and hypertension. Circ. Res. 114, 1804–1814 (2014).

Florea, V. G. & Cohn, J. N. The autonomic nervous system and heart failure. Circ. Res. 114, 1815–1826 (2014).

Herring, N., Kalla, M. & Paterson, D. J. The autonomic nervous system and cardiac arrhythmias: current concepts and emerging therapies. Nat. Rev. Cardiol 16, 707–726 (2019).

Fujii, T. et al. Physiological functions of the cholinergic system in immune cells. J. Pharm. Sci. 134, 1–21 (2017).

Heeschen, C. et al. Nicotine stimulates angiogenesis and promotes tumor growth and atherosclerosis. Nat. Med. 7, 833–839 (2001).

Corradi, J. & Bouzat, C. Understanding the bases of function and modulation of α7 nicotinic receptors: implications for drug discovery. Mol. Pharmacol. 90, 288–299 (2016).

Wang, H. et al. Nicotinic acetylcholine receptor α7 subunit is an essential regulator of inflammation. Nature 421, 384–388 (2003).

Tracey, K. J. The inflammatory reflex. Nature 420, 853–859 (2002).

Katayama, Y. et al. Signals from the sympathetic nervous system regulate hematopoietic stem cell egress from bone marrow. Cell 124, 407–421 (2006).

Maryanovich, M., Takeishi, S. & Frenette, P. S. Neural regulation of bone and bone marrow. Cold Spring Harb. Perspect. Med 8, a031344 (2018).

Chang, R. B., Strochlic, D. E., Williams, E. K., Umans, B. D. & Liberles, S. D. Vagal sensory neuron subtypes that differentially control breathing. Cell 161, 622–633 (2015).

Artico, M. et al. Noradrenergic and cholinergic innervation of the bone marrow. Int. J. Mol. Med. 10, 77–80 (2002).

Santisteban, M. M., Zubcevic, J., Baekey, D. M. & Raizada, M. K. Dysfunctional brain–bone marrow communication: a paradigm shift in the pathophysiology of hypertension. Curr. Hypertens. Rep. 15, 377–389 (2013).

Jiang, W. et al. Acetylcholine-producing NK cells attenuate CNS inflammation via modulation of infiltrating monocytes/macrophages. Proc. Natl Acad. Sci. USA 114, E6202–E6211 (2017).

Reardon, C. et al. Lymphocyte-derived ACh regulates local innate but not adaptive immunity. Proc. Natl Acad. Sci. USA 110, 1410–1415 (2013).

Rosas-Ballina, M. et al. Acetylcholine-synthesizing T cells relay neural signals in a vagus nerve circuit. Science 334, 98–101 (2011).

Hirsch, N. P. Neuromuscular junction in health and disease. Br. J. Anaesth. 99, 132–138 (2007).

Kiel, M. J. et al. SLAM family receptors distinguish hematopoietic stem and progenitor cells and reveal endothelial niches for stem cells. Cell 121, 1109–1121 (2005).

Rosas-Ballina, M. et al. Splenic nerve is required for cholinergic antiinflammatory pathway control of TNF in endotoxemia. Proc. Natl Acad. Sci. USA 105, 11008–11013 (2008).

Costantini, T. W. et al. Uniquely human CHRFAM7A gene increases the hematopoietic stem cell reservoir in mice and amplifies their inflammatory response. Proc. Natl Acad. Sci. USA 116, 7932–7940 (2019).

Tikhonova, A. N. et al. The bone marrow microenvironment at single-cell resolution. Nature 569, 222–228 (2019).

Ding, L. & Morrison, S. J. Haematopoietic stem cells and early lymphoid progenitors occupy distinct bone marrow niches. Nature 495, 231–235 (2013).

Tzeng, Y. S. et al. Loss of Cxcl12/Sdf-1 in adult mice decreases the quiescent state of hematopoietic stem/progenitor cells and alters the pattern of hematopoietic regeneration after myelosuppression. Blood 117, 429–439 (2011).

Arai, F. et al. Tie2/angiopoietin-1 signaling regulates hematopoietic stem cell quiescence in the bone marrow niche. Cell 118, 149–161 (2004).

Ding, L., Saunders, T. L., Enikolopov, G. & Morrison, S. J. Endothelial and perivascular cells maintain haematopoietic stem cells. Nature 481, 457–462 (2012).

Dutta, P. et al. Myocardial infarction activates CCR2+ hematopoietic stem and progenitor cells. Cell Stem Cell 16, 477–487 (2015).

Beerman, I. et al. Functionally distinct hematopoietic stem cells modulate hematopoietic lineage potential during aging by a mechanism of clonal expansion. Proc. Natl Acad. Sci. USA 107, 5465–5470 (2010).

Bernitz, J. M., Kim, H. S., MacArthur, B., Sieburg, H. & Moore, K. Hematopoietic stem cells count and remember self-renewal divisions. Cell 167, 1296–1309 (2016).

Dykstra, B., Olthof, S., Schreuder, J., Ritsema, M. & de Haan, G. Clonal analysis reveals multiple functional defects of aged murine hematopoietic stem cells. J. Exp. Med. 208, 2691–2703 (2011).

Martin, M. Cutadapt removes adapter sequences from high-throughput sequencing reads. EMBnet. J. 17, 10–12 (2011).

Patro, R., Duggal, G., Love, M. I., Irizarry, R. A. & Kingsford, C. Salmon provides fast and bias-aware quantification of transcript expression. Nat. Methods 14, 417–419 (2017).

Soneson, C., Love, M. I. & Robinson, M. D. Differential analyses for RNA-seq: transcript-level estimates improve gene-level inferences. F1000Res 4, 1521 (2015).

Cunningham, F. et al. Ensembl 2019. Nucleic Acids Res. 47, D745–D751 (2019).

McCarthy, D. J., Chen, Y. & Smyth, G. K. Differential expression analysis of multifactor RNA-seq experiments with respect to biological variation. Nucleic Acids Res. 40, 4288–4297 (2012).

Mootha, V. K. et al. PGC-1α-responsive genes involved in oxidative phosphorylation are coordinately downregulated in human diabetes. Nat. Genet. 34, 267–273 (2003).

Subramanian, A. et al. Gene set enrichment analysis: a knowledge-based approach for interpreting genome-wide expression profiles. Proc. Natl Acad. Sci. USA 102, 15545–15550 (2005).

Butler, A., Hoffman, P., Smibert, P., Papalexi, E. & Satija, R. Integrating single-cell transcriptomic data across different conditions, technologies, and species. Nat. Biotechnol. 36, 411–420 (2018).

Baryawno, N. et al. A cellular taxonomy of the bone marrow stroma in homeostasis and leukemia. Cell 177, 1915–1932 (2019).
Acknowledgements
We thank M. Handley, D. Daly, J. Kauffman, P. Sen, G. Lima, J. Choi and E. Surette of the HSCI-CRM Flow Cytometry Core Facility, Massachusetts General Hospital, for their assistance with cell sorting; the Bioanalytics Core at the Diabetes and Obesity Center, Christina Lee Brown Envirome Institute, University of Louisville, for mass spectrometry analysis; the BPF Next-Gen Sequencing Core Facility at Harvard Medical School for their expertise and instrument availability in support of this work and the Partners Healthcare Research Patient Data Registry group for facilitating the use of their database. We thank K. Joyes for editing the article. Figures were designed using Servier Medical Art (http://www.servier.com). This work was supported in part by the National Institutes of Health grants HL142494, NS108419, HL139598, HL125428, HL155097, HL149647, HL158040 and T32HL076136 and the MGH Research Scholar program. M.J.S. and D.R. were funded by Deutsche Forschungsgemeinschaft (SCHL 2221/1-1 and RO5071/1-1). M.H. was supported by an American Heart Association Career Development Award (19CDA34490005). C.S.M. was funded by NIH K99HL151750 and a Canadian Institutes of Health Research Banting Fellowship. J.M.H. and B.H.F. were supported by a grant from the One Brave Idea Initiative. G.S.M. was funded by the Fundação Lemann. The University of Louisville Diabetes and Obesity Center was supported by NIH P30 GM127607 and user fees. The Microscopy Core facility of the Massachusetts General Hospital Program in Membrane Biology receives support from Boston Area Diabetes and Endocrinology Research Center grant DK57521 and Center for the Study of Inflammatory Bowel Disease grant DK43351.
Ethics declarations
Competing interests
M.N. has received funds or material research support from Alnylam, Biotronik, CSL Behring, GlycoMimetics, GSK, Medtronic, Novartis and Pfizer as well as consulting fees from Biogen, Gimv, IFM Therapeutics, Molecular Imaging, Sigilon and Verseau Therapeutics. The other authors declare no competing interests.
Peer review
Peer review information
Nature Immunology thanks Paul Frenette and the other, anonymous, reviewer(s) for their contribution to the peer review of this work. Primary Handling Editor: Ioana Visan, in collaboration with the Nature Immunology team.
Additional information
Publisher's note Springer Nature remains neutral with regard to jurisdictional claims in published maps and institutional affiliations.
Supplementary information
Confocal microscopy z stack of cortical bone from a ChatGFP mouse shows GFP+ leukocytes and a nerve-like GFP+ structure in the cortical bone.
Confocal microscopy z stack of bone marrow in a ChatGFP mouse shows GFP+ leukocytes and no nerve-like GFP+ structures.
About this article
Cite this article
Schloss, M.J., Hulsmans, M., Rohde, D. et al. B lymphocyte-derived acetylcholine limits steady-state and emergency hematopoiesis. Nat Immunol 23, 605–618 (2022). https://doi.org/10.1038/s41590-022-01165-7
Received:

Accepted:

Published:

Issue Date:

DOI: https://doi.org/10.1038/s41590-022-01165-7
This article is cited by
Hengwei Zhang
Jane L. Liesveld
Shu-Chi A. Yeh

Bone Research (2023)

Nature Reviews Immunology (2022)

Sweta B. Patel
Eric M. Pietras

Nature Immunology (2022)