Abstract
Regulatory T cells (Treg cells) can activate multiple suppressive mechanisms in vitro after activation via the T cell antigen receptor, resulting in antigen-independent suppression. However, it remains unclear whether similar pathways operate in vivo. Here we found that antigen-specific Treg cells activated by dendritic cells (DCs) pulsed with two antigens suppressed conventional naive T cells (Tnaive cells) specific for both cognate antigens and non-cognate antigens in vitro but suppressed only Tnaive cells specific for cognate antigen in vivo. Antigen-specific Treg cells formed strong interactions with DCs, resulting in selective inhibition of the binding of Tnaive cells to cognate antigen yet allowing bystander Tnaive cell access. Strong binding resulted in the removal of the complex of cognate peptide and major histocompatibility complex class II (pMHCII) from the DC surface, reducing the capacity of DCs to present antigen. The enhanced binding of Treg cells to DCs, coupled with their capacity to deplete pMHCII, represents a novel pathway for Treg cell–mediated suppression and may be a mechanism by which Treg cells maintain immune homeostasis.
Your institute does not have access to this article
Relevant articles
Open Access articles citing this article.
Karolina Piekarska

,

Zuzanna Urban-Wójciuk

…

Natalia Maria Marek-Trzonkowska

Nature Communications Open Access 14 February 2022

Changhon Lee

,

Ravi Verma

…

Sin-Hyeog Im

Nature Communications Open Access 14 June 2021

Dimitrios Laurin Wagner

,

Lena Peter

&

Michael Schmueck-Henneresse

Gene Therapy Open Access 11 February 2021
Access options
Subscribe to Nature+
Get immediate online access to the entire Nature family of 50+ journals
Subscribe to Journal
Get full journal access for 1 year
$59.00
only $4.92 per issue
All prices are NET prices.
VAT will be added later in the checkout.
Tax calculation will be finalised during checkout.
Buy article
Get time limited or full article access on ReadCube.
$32.00
All prices are NET prices.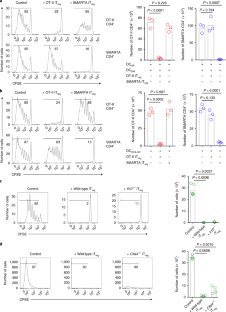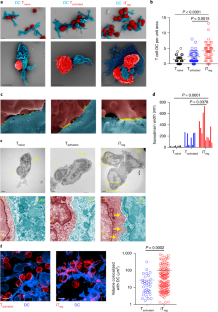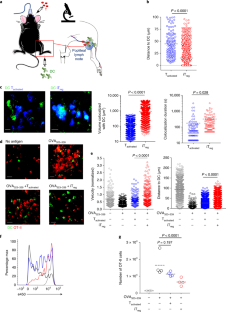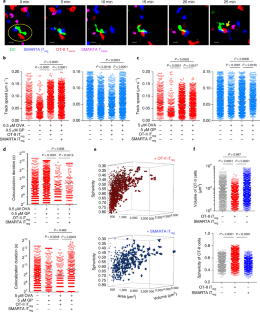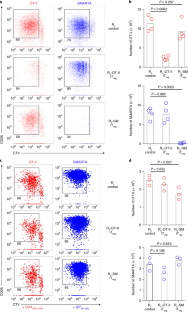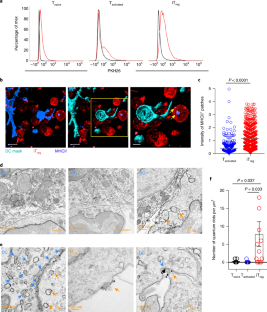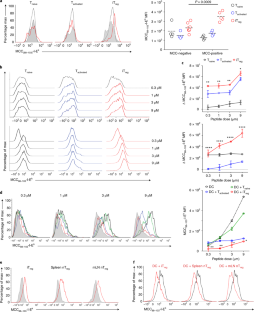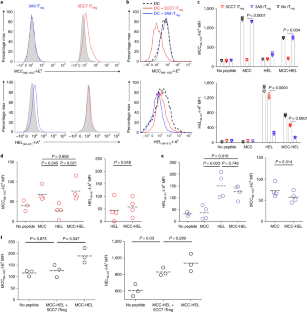 Data availability
The data that support the findings of this study are available from the corresponding author upon request.
References
Samy, E. T., Parker, L. A., Sharp, C. P. & Tung, K. S. Continuous control of autoimmune disease by antigen-dependent polyclonal CD4+CD25+ regulatory T cells in the regional lymph node. J. Exp. Med. 202, 771–781 (2005).

Seddon, B. & Mason, D. Peripheral autoantigen induces regulatory T cells that prevent autoimmunity. J. Exp. Med. 189, 877–882 (1999).

Samy, E. T. et al. The role of physiological self-antigen in the acquisition and maintenance of regulatory T-cell function. Immunol. Rev. 212, 170–184 (2006).

Hori, S., Haury, M., Coutinho, A. & Demengeot, J. Specificity requirements for selection and effector functions of CD25+4+ regulatory T cells in anti-myelin basic protein T cell receptor transgenic mice. Proc. Natl. Acad. Sci. USA 99, 8213–8218 (2002).

Tang, Q. et al. In vitro-expanded antigen-specific regulatory T cells suppress autoimmune diabetes. J. Exp. Med. 199, 1455–1465 (2004).

Huter, E. N., Stummvoll, G. H., DiPaolo, R. J., Glass, D. D. & Shevach, E. M. Cutting edge: antigen-specific TGFβ-induced regulatory T cells suppress Th17-mediated autoimmune disease. J. Immunol. 181, 8209–8213 (2008).

Tarbell, K. V. et al. Dendritic cell-expanded, islet-specific CD4+ CD25+ CD62L+ regulatory T cells restore normoglycemia in diabetic NOD mice. J. Exp. Med. 204, 191–201 (2007).

Andersson, J. et al. CD4+FoxP3+ regulatory T cells confer infectious tolerance in a TGF-β-dependent manner. J. Exp. Med. 205, 1975–1981 (2008).

Borsellino, G. et al. Expression of ectonucleotidase CD39 by Foxp3+ Treg cells: hydrolysis of extracellular ATP and immune suppression. Blood 110, 1225–1232 (2007).

Collison, L. W. et al. The inhibitory cytokine IL-35 contributes to regulatory T-cell function. Nature 450, 566–569 (2007).

Shevach, E. M. Mechanisms of foxp3+ T regulatory cell-mediated suppression. Immunity 30, 636–645 (2009).

Pandiyan, P., Zheng, L., Ishihara, S., Reed, J. & Lenardo, M. J. CD4+CD25+Foxp3+ regulatory T cells induce cytokine deprivation-mediated apoptosis of effector CD4+ T cells. Nat. Immunol. 8, 1353–1362 (2007).

Wing, K. et al. CTLA-4 control over Foxp3+ regulatory T cell function. Science 322, 271–275 (2008).

Qureshi, O. S. et al. Trans-endocytosis of CD80 and CD86: a molecular basis for the cell-extrinsic function of CTLA-4. Science 332, 600–603 (2011).

Cao, X. et al. Granzyme B and perforin are important for regulatory T cell-mediated suppression of tumor clearance. Immunity 27, 635–646 (2007).

Thornton, A. M. & Shevach, E. M. Suppressor effector function of CD4+CD25+ immunoregulatory T cells is antigen nonspecific. J. Immunol. 164, 183–190 (2000).

Thornton, A. M. & Shevach, E. M. CD4+CD25+ immunoregulatory T cells suppress polyclonal T cell activation in vitro by inhibiting interleukin 2 production. J. Exp. Med. 188, 287–296 (1998).

Tang, Q. et al. Visualizing regulatory T cell control of autoimmune responses in nonobese diabetic mice. Nat. Immunol. 7, 83–92 (2006).

Tadokoro, C. E. et al. Regulatory T cells inhibit stable contacts between CD4+ T cells and dendritic cells in vivo. J. Exp. Med. 203, 505–511 (2006).

Rossy, J., Williamson, D. J., Benzing, C. & Gaus, K. The integration of signaling and the spatial organization of the T cell synapse. Front. Immunol. 3, 352 (2012).

Hashimoto-Tane, A. & Saito, T. Dynamic regulation of TCR-microclusters and the microsynapse for T cell activation. Front. Immunol. 7, 255 (2016).

Doh, J. & Krummel, M. F. Immunological synapses within context: patterns of cell–cell communication and their application in T–T interactions. Curr. Top. Microbiol. Immunol. 340, 25–50 (2010).

Yokosuka, T. et al. Spatiotemporal regulation of T cell costimulation by TCR-CD28 microclusters and protein kinase C theta translocation. Immunity 29, 589–601 (2008).

Irvine, D. J., Purbhoo, M. A., Krogsgaard, M. & Davis, M. M. Direct observation of ligand recognition by T cells. Nature 419, 845–849 (2002).

Dadaglio, G., Nelson, C. A., Deck, M. B., Petzold, S. J. & Unanue, E. R. Characterization and quantitation of peptide–MHC complexes produced from hen egg lysozyme using a monoclonal antibody. Immunity 6, 727–738 (1997).

Yan, J., Liu, B., Shi, Y. & Qi, H. Class II MHC-independent suppressive adhesion of dendritic cells by regulatory T cells in vivo. J. Exp. Med. 214, 319–326 (2017).

Chen, J. et al. Strong adhesion by regulatory T cells induces dendritic cell cytoskeletal polarization and contact-dependent lethargy. J. Exp. Med. 214, 327–338 (2017).

Ahmed, K. A., Munegowda, M. A., Xie, Y. & Xiang, J. Intercellular trogocytosis plays an important role in modulation of immune responses. Cell. Mol. Immunol. 5, 261–269 (2008).

Patel, D. M., Arnold, P. Y., White, G. A., Nardella, J. P. & Mannie, M. D. Class II MHC/peptide complexes are released from APC and are acquired by T cell responders during specific antigen recognition. J. Immunol. 163, 5201–5210 (1999).

Hwang, I. et al. T cells can use either T cell receptor or CD28 receptors to absorb and internalize cell surface molecules derived from antigen-presenting cells. J. Exp. Med. 191, 1137–1148 (2000).

Zhou, G., Ding, Z. C., Fu, J. & Levitsky, H. I. Presentation of acquired peptide-MHC class II ligands by CD4+ regulatory T cells or helper cells differentially regulates antigen-specific CD4+ T cell response. J. Immunol. 186, 2148–2155 (2011).

Zanin-Zhorov, A. et al. Protein kinase C-theta mediates negative feedback on regulatory T cell function. Science 328, 372–376 (2010).

Chatila, T. A. & De Palma, R. A simple twist of phosphate: immunological synapse formation and T cell receptor signaling outcome in regulatory T cells. Eur. J. Immunol. 47, 2039–2042 (2017).

Onishi, Y., Fehervari, Z., Yamaguchi, T. & Sakaguchi, S. Foxp3+ natural regulatory T cells preferentially form aggregates on dendritic cells in vitro and actively inhibit their maturation. Proc. Natl. Acad. Sci. USA 105, 10113–10118 (2008).

Matheu, M. P. et al. Imaging regulatory T cell dynamics and CTLA4-mediated suppression of T cell priming. Nat. Commun. 6, 6219 (2015).

Mittelbrunn, M. et al. VLA-4 integrin concentrates at the peripheral supramolecular activation complex of the immune synapse and drives T helper 1 responses. Proc. Natl. Acad. Sci. USA 101, 11058–11063 (2004).

Sarris, M., Andersen, K. G., Randow, F., Mayr, L. & Betz, A. G. Neuropilin-1 expression on regulatory T cells enhances their interactions with dendritic cells during antigen recognition. Immunity 28, 402–413 (2008).

Levine, A. G., Arvey, A., Jin, W. & Rudensky, A. Y. Continuous requirement for the TCR in regulatory T cell function. Nat. Immunol. 15, 1070–1078 (2014).

Vahl, J. C. et al. Continuous T cell receptor signals maintain a functional regulatory T cell pool. Immunity 41, 722–736 (2014).

Schmidt, A. M. et al. Regulatory T cells require TCR signaling for their suppressive function. J. Immunol. 194, 4362–4370 (2015).

Barda-Saad, M. et al. Cooperative interactions at the SLP-76 complex are critical for actin polymerization. EMBO J. 29, 2315–2328 (2010).

Akkaya, B. et al. Ex-vivo iTreg differentiation revisited: convenient alternatives to existing strategies. J. Immunol. Methods 441, 67–71 (2017).

Chen, Q., Kim, Y. C., Laurence, A., Punkosdy, G. A. & Shevach, E. M. IL-2 controls the stability of Foxp3 expression in TGF-β-induced Foxp3+ T cells in vivo. J. Immunol. 186, 6329–6337 (2011).

Kumar, S. et al. Zinc-induced polymerization of killer-cell Ig-like receptor into filaments promotes its inhibitory function at cytotoxic immunological synapses. Mol. Cell 62, 21–33 (2016).

Chaturvedi, A., Dorward, D. & Pierce, S. K. The B cell receptor governs the subcellular location of Toll-like receptor 9 leading to hyperresponses to DNA-containing antigens. Immunity 28, 799–809 (2008).

Akkaya, M. et al. Toll-like receptor 9 antagonizes antibody affinity maturation. Nat. Immunol. 19, 255–266 (2018).

Offerdahl, D. K., Dorward, D. W., Hansen, B. T. & Bloom, M. E. A three-dimensional comparison of tick-borne flavivirus infection in mammalian and tick cell lines. PLoS ONE 7, e47912 (2012).

Puaux, A. L. et al. A very rapid and simple assay based on trogocytosis to detect and measure specific T and B cell reactivity by flow cytometry. Eur. J. Immunol. 36, 779–788 (2006).

Akkaya, B. et al. A simple, versatile antibody-based barcoding method for flow cytometry. J. Immunol. 197, 2027–2038 (2016).
Acknowledgements
This research is funded by the Intramural Program, NIAID, NIH. We thank A. Athman and R. Kissinger (Visual Medical Arts, NIAID) for colorizing the electron microscopy images and various illustrations; A. Gangaplara, NIAID, for providing the SMARTA mice for the adoptive transfer experiments; A. Kumarpanda, NIAID, for providing the reagents for the in vivo Treg cell expansion; and M. Pena, NIAID, for technical assistance.
Ethics declarations
Competing interests
The authors declare no competing interests.
Additional information
Publisher's note: Springer Nature remains neutral with regard to jurisdictional claims in published maps and institutional affiliations.
Integrated supplementary information
Supplementary information
About this article
Cite this article
Akkaya, B., Oya, Y., Akkaya, M. et al. Regulatory T cells mediate specific suppression by depleting peptide–MHC class II from dendritic cells. Nat Immunol 20, 218–231 (2019). https://doi.org/10.1038/s41590-018-0280-2
Received:

Accepted:

Published:

Issue Date:

DOI: https://doi.org/10.1038/s41590-018-0280-2