The ability to subvert E3 ubiquitin ligases with small-molecule drugs offers tremendous promise for drug discovery. A new study demonstrates how structural and computational techniques can engineer and exploit unnatural protein–protein interfaces to design selective protein degraders.
Access options
Subscribe to Journal
Get full journal access for 1 year
$59.00
only $4.92 per issue
All prices are NET prices.
VAT will be added later in the checkout.
Tax calculation will be finalised during checkout.
Rent or Buy article
Get time limited or full article access on ReadCube.
from$8.99
All prices are NET prices.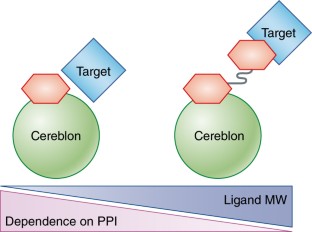 References
1.

Sakamoto, K. M. et al. Proc. Natl. Acad. Sci. USA 98, 8554–8559 (2001).

2.

Nowak, R.P. et al. Nat. Chem. Biol. https://doi.org/10.1038/s41589-018-0055-y (2018).

3.

Ito, T. et al. Science 327, 1345–1350 (2010).

4.

Matyskiela, M. E. et al. Nature 535, 252–257 (2016).

5.

Petzold, G., Fischer, E. S. & Thomä, N. H. Nature 532, 127–130 (2016).

6.

Tan, X. et al. Nature 446, 640–645 (2007).

7.

Lu, J. et al. Chem. Biol. 22, 755–763 (2015).

8.

Winter, G. E. et al. Science 348, 1376–1381 (2015).

9.

Gadd, M. S. et al. Nat. Chem. Biol. 13, 514–521 (2017).
Ethics declarations
Competing interests
The author is an employee and shareholder at Celgene.
About this article
Cite this article
P. Chamberlain, P. Linkers for protein degradation. Nat Chem Biol 14, 639–640 (2018). https://doi.org/10.1038/s41589-018-0057-9
Further reading
Philip P. Chamberlain

&

Lawrence G. Hamann

Nature Chemical Biology (2019)