Recent trial failures have called into question the central role of α-synuclein in Parkinson's disease pathology. Although many continue to target α-synuclein aggregates in the brain, others are paying attention to the endolysosomal pathway, mitochondria and even glucose metabolism.
Parkinson's disease (PD) is the fastest growing neurological condition, with no disease-modifying treatments to offer patients. At the center of the disease are neurotoxic clumps of the α-synuclein protein, so it is no surprise that most drugs in pipeline target α-synuclein with either small molecules, antibodies, peptide vaccines or gene therapies. But in August the α-synuclein-centric hypothesis took a hit when a phase 2b trial testing the anti-α-synuclein monoclonal antibody prasinezumab from Roche and Prothena Biosciences had no meaningful effect on disease progression. And last year, Biogen's development of the monoclonal antibody cinpanemab, which binds to α-synuclein, was discontinued when the endpoints in a phase 2 trial were no different from placebo.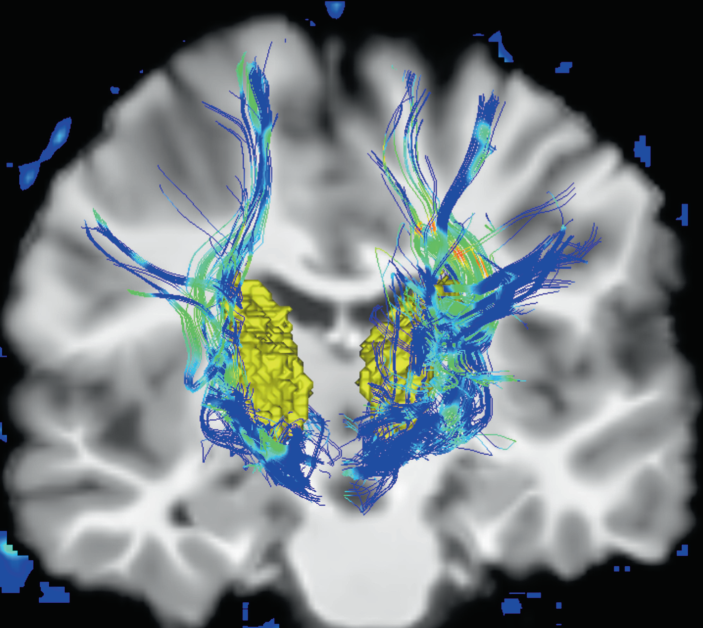 Some drug hunters have pivoted and are now pursuing other factors — dysfunctional mitochondria, proteasome dysregulation, impaired autophagy, defective lysosomes and neuroinflammation — involved in neurodegeneration. In November, London-based NRG Therapeutics announced a $16 million series A to apply the company's first-in-class investigational small molecules, aimed at protecting mitochondria, in PD and other neurodegenerative disorders. In September, Pretzel Therapeutics announced $72.5 million in series A funding for their preclinical pipeline of small molecules and gene therapy aimed at mitochondrial DNA in PD and other neurodegenerative diseases. "There is never any good time to get the diagnosis of Parkinson's," says J. Timothy Greenamyre, director of the Pittsburgh Institute for Neurodegenerative Diseases, "but this is probably the best time in history, given what's on the horizon."
Choosing α-synuclein as a target for potential disease-modifying drugs is grounded in almost two decades of scientific findings. The protein is present throughout the body and ubiquitously in neurons. But in PD, it is abundant and forms aggregates of misfolded proteins contained in Lewy bodies, which are the hallmark of the disease. Although the precise mechanisms that drive events towards neural loss are not fully understood, studies show that soluble α-synuclein monomers polymerize to form insoluble fibrils, which accumulate first inside cells and eventually spread to different regions of the brain, causing cellular damage.
But in the clinic, targeting abnormal α-synuclein has yet to make a mark. Trial failures could be down to a lack of "target engagement" and uncertainties as to which is the toxic form of the protein, says Warren Hirst, head of Parkinson's disease and movement disorders preclinical research at Biogen. As in Alzheimer's disease and its β-amyloid deposits, some question this protein's role in PD pathogenesis. Neurologist Malú Gámez Tansey, co-director of the Center for Translational Research in Neurodegenerative Disease at the University of Florida, says that the deposits might be protective and not worth targeting
Despite the uncertainties and the setbacks, "α-synuclein remains a viable and important target," says Greenamyre. Those pursuing α-synuclein include Roche, who has initiated a fresh phase 2 trial of prasinezumab with a primary endpoint of improved motor signs, despite the negative results from the PASADENA trial. This is because "although the primary endpoint was not met, we actually see signals in the motor signs, which are known to progress over time" says Azad Bonni, senior vice president and global head of neuroscience and rare diseases at Roche Pharma Research and Early Development.
Others are targeting more than one neurotoxic protein at once. Annovis Bio aims to simultaneously reduce high levels of amyloid-β, tau, α-synuclein and TDP-43 proteins because, although they have different molecular functions, they share some common molecular pathway. "All four [proteins] impair axonal transport," says Maria Maccecchini, CEO and founder of Annovis. "To use an antibody or an antisense oligonucleotide against one toxic protein is going to fail," she says. The company's small molecule buntanetap, an enantiomer of phenserine, is a translation inhibitor that targets an iron-response element in the 5′ untranslated region of several mRNAs whose proteins are found in Lewy bodies. In an exploratory phase 2a trial with buntanetap (previously known as ABVS401), Annovis reported lowering α-synuclein aggregates and improving cognition, in both PD and Alzheimer's disease. A phase 3 trial in 450 patients with early PD has started, with interim results expected early next year.
Recent results implicate mitochondrial membranes in the initial seeding of α-synuclein aggregates. A team led by Sonia Gandhi at the Francis Crick Institute in London observed the elusive initial events that lead to intracellular seeding taking place in cortical neurons from patients with PD using a 3D single-molecule Förster resonance energy transfer (FRET) biosensor. They observed intermediate α-synuclein oligomer deposits on mitochondrial membranes.
Initial evidence for mitochondrial dysfunction in PD emerged in the 1980s when drug abusers were exposed to MPTP, an environmental toxin, resulted in an immediate and irreversible parkinsonian syndrome. MPTP inhibited the mitochondrial electron transport chain, leading to a toxic accumulation of α-synuclein and free radical production leading to oxidative cellular damage.
For Pretzel Therapeutics, the goal is to modulate mitochondrial biology. "Parkinson's patients seem not to be able to create enough copies of mitochondrial DNA," says Gabriel Martinez, CSO and co-founder of Pretzel. Pretzel is not yet disclosing its targets, but Baruch Harris, chief operating officer, says: "There are almost 200 genes linked to mitochondrial disease."
Gene-based understanding of PD is paving the way to a plethora of new drugs. "α-synuclein, LRRK2 and GBA1 are the priority targets," says Hirst. One of the most frequent mutations is in the leucine-rich repeat kinase 2 (LRRK2) gene. The increased kinase activity is involved in regulating vesicular trafficking via phosphorylation of Rab small GTPases. Biogen has a collaboration with Ionis Pharmaceuticals to investigate an antisense oligonucleotide against LRRK2 mRNA in phase 1 clinical trials. Curiously, LRRK2 kinase activity is elevated in the dopamine neurons of patients with Parkinson's disease whether or not they have mutations in the gene, widening the market for any successful therapeutic.
Pathogenic LRRK2 activity is also thought to disrupt the balance between lysosomal membrane repair and lysophagy. Oncodesign has developed a macrocyclic inhibitor of LRRK2 kinase in collaboration with the French pharma company Servier. Macrocycle drugs are molecules with a cyclic framework, most of them derived from natural products. Because they can cross the blood–brain barrier, an important requirement for a PD agents, they are being investigated by other companies, including Neuraly, to counter pathologic α-synuclein.
The blood–brain barrier certainly poses an obstacle for monoclonal antibody entry into the brain, one that gene therapy and antisense approaches can potentially overcome. Ionis's antisense oligonucleotide ION464, also developed in partnership with Biogen, targets α-synuclein and is in phase 1 trials for another synucleinopathy, and a PD trial is expected to follow any positive results, says Hirst. Biogen is also partnering with Sangamo to apply a zinc finger gene-editing technique to reduce α-synuclein gene expression. Sangamo's ST-502, delivered using an adeno-associated virus, is in preclinical testing.
Another common mutation in PD that has piqued drug hunters' interest is the β-glucocerebrosidase (GBA1) gene, involved in sphingosine metabolism. It results in a deficiency of the lysosomal glucocerebrosidase enzyme, which leads to glycolipid accumulation and α-synuclein deposition, a process that increases during normal aging. Several studies have suggested that ramping up GBA activity with GBA activators could increase glycosphingolipid clearance and attenuate α-synuclein levels.
Prevail Therapeutics, which Eli Lilly announced in 2020 it would acquire for $880 million, is testing an adeno-associated virus-based gene therapy to replace mutated GBA1. The viral vector is injected into the cisterna magna, above the spinal canal, to deliver the gene therapy to the brain, where it will express in transduced neurons the lysosomal enzyme encoded by GBA1. The PROPEL phase 1/2 trial, with results expected in 2028, extends only to the 10% of Parkinson's disease patients with mutations in GBA1, limiting its use. In a separate trial, the company is also testing the therapy in children with Gaucher's disease, a lysosomal defect caused by mutations in the same gene, which affects around 6,000 people in the United States.
An alternative to gene therapy is enhancing the enzymatic activity through small molecules, an approach pursued by Bial, based in Portugal, which is conducting phase 2 trials of LTI-291, an activator of glucocerebrosidase acquired from Lysosomal Therapeutics.
Biogen had taken a different approach with AL01811, a small molecular inhibitor of GBA2 in preclinical testing. It was licensed from Alectos Therapeutics this June, in return for a $15 million up-front payment. GBA2 inhibitors increase levels of the lysosomal proton pump vATPase, enhancing lysosomal function. "Neurons need to have very tight control on protein homeostasis," says Hirst, "and if that's going awry by 1% per year, it can add up over time" and cause disease, he says.
Eli Lilly is also investing in small molecules through funding of Vanqua Bio, which is developing a chaperone for the glucocerebrosidase enzymes. Vanqua received $85 million in series B funds in 2021 for their drug development in Alzheimer's, Gaucher's and PD.
Some of the most promising and advanced treatments, however, are unrelated to gene-informed pathways. "[We] will continue to fail if we continue to do what the Alzheimer's field is doing," says Tansey at the University of Florida. "We have been thinking that Parkinson's disease is a neuron problem. I don't think that's correct."
Roche aims to disrupt the immune system's inflammasome. "Inflammation is turning out to be really important" in PD, says Bonni. In 2020, the Swiss pharma paid $380 million to acquire UK-based Inflazome, a company developing small molecular inhibitors of the NLRP3 (NOD-like receptor family pyrin-domain-containing protein 3) inflammasome. The NLRP3 inflammasome is a component of the innate immune system that responds to cell stress and is activated by damaged and abnormal proteins. In mouse models of the disease, researchers found a link between α-synuclein aggregation and inflammasome activation. The NLRP3 inhibitor selnoflast will soon be tested in a phase 1b trial in PD.
Tranquis Therapeutics has its sights set on the microglia — the immune cells of the central nervous system, which are dysfunctional in PD and many other neurological diseases. Tranquis scientists have found that microglial cells from people with PD, as well as those with amyotrophic lateral sclerosis (ALS), become inflammatory cells and contribute to neuronal degeneration when a key energy modulator, peroxisome proliferator-activated receptor-γ coactivator (PGC)-1α, is impaired. "When microglial cells become activated and this process becomes chronic, then this is detrimental," says Jonas Hannestad, chief medical officer of Tranquis. The company aims to normalize the cells' energy metabolism by restoring PGC1α activity with the small molecule TQS-168, which inhibits glycolysis. If the compound, now in phase 2 trials, increases PGC1α in peripheral white blood cells from patients with ALS, then Tranquis plans to conduct a further trial in PD.
But the most advanced approach is with a diabetes drug to modulate glucagon-like peptide-1 (GLP-1). It stems from the observation that GLP-1 receptor agonists like exenatide have neuroprotective effects, which was demonstrated in vitro 20 years ago, followed by promising animal studies. A phase 3 trial in PD is funded by the Michael J. Fox Foundation for Parkinson's Research. An earlier trial in 62 patients led by Tom Foltynie at University College London showed that motor scores improved in patients who received the drug. The mechanism by which exenatide exerts its neuroprotective effects remains unknown, although some propose that modulating metabolism indirectly influences the aggregation of neurotoxic proteins.
The goal of any disease-modifying treatment is ultimately to improve quality of life. "While many people talk about cures for Parkinson's disease, I think that that's unfortunately unlikely," says Greenamyre. "I think what we can hope for in the not-distant future is something that changes the trajectory of the disease course."
About this article
Cite this article
Johnson, B. Parkinson's disease drug hunters think outside the α-synuclein box. Nat Biotechnol 40, 1705–1707 (2022). https://doi.org/10.1038/s41587-022-01610-w
Published:

Issue Date:

DOI: https://doi.org/10.1038/s41587-022-01610-w