To the Editor — Recently, concerns have been raised about mental health on college campuses. Much of the focus has been on undergraduate students, but there is a tremendous need to better understand graduate student mental health as well. Understanding mental health will be possible only if there are accurate estimates of the problem. Unfortunately, the estimate in the Careers & Recruitment article by Evans et al.1 in your March 2018 issue, focused on graduate student mental health, is not accurate. Therefore, the study, rather than improving understanding of mental health on campuses, actually clouds it.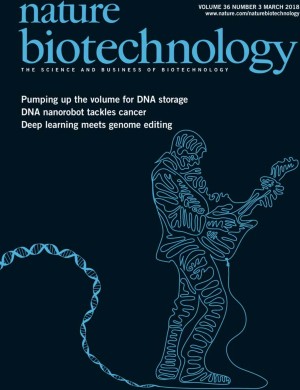 Evans and colleagues claim, "Our results show that graduate students are more than six times as likely to experience depression and anxiety as compared to the general population." However, the methods Evans et al. used were not valid, and thus their study yields an inaccurate picture of graduate student mental health. This is both because their estimate of prevalence is based on a sample that is not representative and because the general prevalence estimate they use is not from adults in the United States. Evans et al. compared the percentage of students in their survey who screened positive for anxiety (41%) with a sample from a separate study2 conducted in Germany in 2006, which found that 6% of the general population screened positive on the same scale. However, data from the United States suggest a higher rate of anxiety: the US National Institute of Mental Health (NIMH) estimated that 19% of US adults had an anxiety disorder in the past year, and that the rate was higher for females (23.4%) than for males (14.3%)3. This is important because, while the NIMH estimate is based on a representative sample of American adults, the study by Evans et al. was a voluntary survey distributed via social media and e-mail—thus the sample is not representative of the population, and is likely to be highly biased4. Indeed, one signature of biased responses in the study by Evans et al. is that 70.5% of respondents identified as female.
Because of this, we cannot conclude that graduate students are six times as likely as the general population to experience anxiety and depression. Indeed, other research suggests that, while graduate students are at increased risk of poor mental health, the increase in risk is much lower than Evans et al. suggest. Most notably, a recent study compared the prevalence of common mental health conditions in PhD students with that in highly educated individuals in the general population; that study found the PhD students had a prevalence that was 2.43 times higher5. To be sure, this higher rate is still a cause for concern and worth further research and action. However, it is much lower than a sixfold-increased rate.
Inflated numbers like those presented by Evans et al. can make the situation seem hopeless, or, when valid comparisons emerge that show a lower—but still increased—risk, the problem can seem less pressing. In addition, unscientific analyses can erode the trust of decision-makers who are considering whether to invest in the issue.
Future research on graduate student mental health is urgently needed. Some areas of particular need include accurately quantifying the problem (including understanding whether there are differences between disciplines, geographic areas and program formats) and exploring risk factors for poor mental health (including demographic groups at increased risk, as well as specific stages—for example, qualifying exams—that negatively affect mental health). Future work studying potential interventions to improve mental health would also be extremely valuable. But it is critical that this work be sound to advance the understanding of graduate student mental health.
References
1.

Evans, T. M., Bira, L., Gastelum, J. B., Weiss, L. T. & Vanderford, N. L. Nat. Biotechnol. 36, 282–284 (2018).

2.

Löwe, B. et al. Med. Care 46, 266–274 (2008).

3.

National Institute of Mental Health. Mental Health Information: Statistics https://www.nimh.nih.gov/health/statistics/any-anxiety-disorder.shtml (2017).

4.

Hibberts, M., Johnson, R. B. & Hudson, K. in Handbook of Survey Methodology for the Social Sciences (ed. Gideon, L.) 53–74 (Springer, 2012).

5.

Levecque, K., Anseel, F., De Beuckelaer, A., Van der Heyden, J. & Gisle, L. Res. Policy 46, 868–879 (2017).
Ethics declarations
Competing interests
The authors declare no competing interests.
Additional information
Editor's note: This article has been peer-reviewed.
About this article
Cite this article
Duffy, M., Thanhouser, C. & Derry, H. A lack of evidence for six times more anxiety and depression in US graduate students than in the general population. Nat Biotechnol 37, 711–712 (2019). https://doi.org/10.1038/s41587-019-0179-y
Further reading
The Journal of Physiology (2020)

Efthymios Papatzikis

,

Fathima Zeba

,

Teppo Särkämö

,

Rafael Ramirez

,

Jennifer Grau-Sánchez

,

Mari Tervaniemi

&

Joanne Loewy

Frontiers in Psychology (2020)

Renee Eleftheriades

,

Clare Fiala

&

Maria D. Pasic

F1000Research (2020)