The FDA approved record numbers of new molecular entities, orphan drugs, small-molecule generics and biosimilars in 2018. Could industry's regulatory success of the past two years become the new normal?
The number of novel drug approvals in the United States reached unprecedented heights in 2018, as the US Food and Drug Administration (FDA) approved 59 new molecular entities (NMEs), up from 49 in 2017 (Fig. 1). The raft of new drugs includes the first RNA interference (RNAi) therapy, the second 'tissue-agnostic' cancer therapy, the first drug in the US derived from marijuana, and a suite of new monoclonal antibodies (mAbs) approved to prevent migraine. The year's gaudy total surpassed the prior record of 53 novel therapies, set in 1996 when the FDA was clearing a backlog of delayed applications with resources from the then-recently enacted US Prescription Drug User Fee Act (PDUFA), passed to direct more resources to the struggling regulator.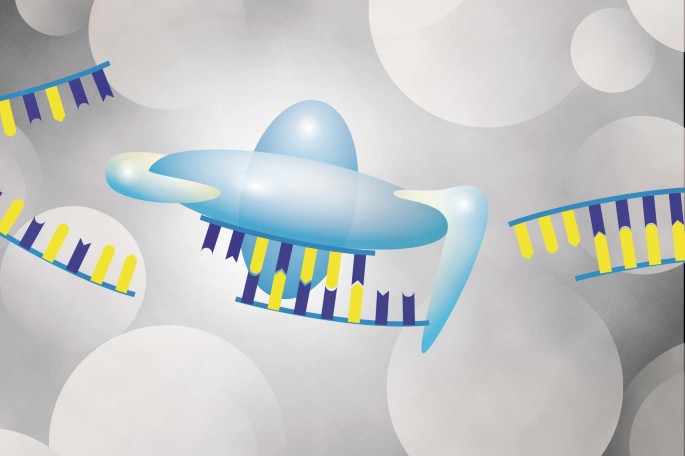 A year of firsts
Backlog is no longer a word associated with the FDA. These days the agency is on a sure footing and much more likely to approve a drug on time or even well ahead of its PDUFA deadline than fall behind—even when that drug is the first of a new modality. Take the right-on-schedule approval of Alnylam Pharmaceuticals' Onpattro (patisiran). That success marks a major milestone for the RNAi pioneer and comes nearly two decades after biotech companies began their attempt to harness the RNAi pathway to create medicines (Nat. Biotechnol. 36, 775, 2018). Onpattro, a small interfering RNA (siRNA) 21-mer oligonucleotide containing 2′-O-methyl modified and unmodified ribonucleosides, with 2′-deoxy-2′-fluoro-modified thymidine dinucleotide overhangs at the 3′ ends, encapsulated in a cationic amino MC3 lipid nanoparticle, received the FDA nod in August to treat hereditary transthyretin-mediated amyloidosis (hATTR), a rare and sometimes fatal disease that causes damage to organs and peripheral nerves from the buildup of amyloid. Alnylam's new drug application was extensively decorated with regulatory incentives, as is increasingly common. The first-in-class Onpattro received FDA's Breakthrough Therapy designation, priority review, Fast Track status, and—as hATTR affects only an estimated 50,000 people in the US—Orphan Drug designation. Those incentives came in handy: Onpattro beat rival Tegsedi (inotersen) to market by a matter of weeks. Tegsedi, an antisense 2′-O-methoxyethyl-modified oligonucleotide therapy from Akcea Therapeutics and Ionis Pharmaceuticals, was approved (also via priority review and fast track) for the same indication in early October.
Similarly, the small-molecule cancer treatment Vitrakvi (larotrectinib) was whisked through the regulatory process by virtue of its breakthrough status and received an accelerated approval to boot. Vitrakvi, a first-in-class tropomyosin receptor kinase (TRK) inhibitor developed by Loxo Oncology and partner Bayer AG (Leverkusen, Germany), was approved in late November to combat solid tumors featuring a rare genetic mishap called a TRK gene fusion (Nat. Biotechnol. doi:10.1038/d41587-018-00002-3). Vitrakvi's approval marks only the second time FDA has approved a drug to treat tumors bearing a particular genetic signature instead of tumors that arise from a particular tissue. Loxo's drug is the first such drug to be approved for a tissue-agnostic indication straight out of the gate—and may herald the start of a new era where drugs are increasingly approved against genetic profiles rather than specific diseases. The landmark approval in this respect was Merck & Co.'s Keytruda (pembrolizumab) immuno-oncology checkpoint inhibitor, which was already approved for melanoma, non-small-cell lung cancer and several other indications when FDA added a tissue-agnostic indication to its label (Nat. Biotechnol. 35, 297–298, 2017). Vitrakvi was one of four drugs receiving accelerated approval in 2018. As such, it will have to confirm its extraordinary early promise with further clinical studies. As Nature Biotechnology went to press, Eli Lilly acquired Loxo for $8 billion.
Despite the alacrity with which the FDA is acting on new drug applications through existing incentive programs such as Breakthrough designation, it continues to test ways to accelerate the drug review process. In July, the FDA's Oncology Center of Excellence handed out the first approval under its Real-Time Oncology Review (RTOR) program to Basel, Switzerland-based Novartis's CDK4/6 (cyclin-dependent kinase 4 and 6) inhibitor Kisqali (ribociclib), expanding that drug's label into additional breast cancer indications and therapy combinations. Kisqali was originally approved in 2017. The RTOR, still officially a pilot program, gives FDA staff access to key data before a drug is submitted for approval, thereby shortening the review timeline; Kisqali's supplemental New Drug Application was approved in less than a month. Last November, Seattle Genetics used the RTOR to expand the label for its anti-CD30 antibody–drug conjugate Adcetris (brentuximab vedotin) for use in certain types of peripheral T-cell lymphoma (the drug was already approved to treat other hematological cancers), setting a record for review speed in the process: Adcetris' application was approved by the FDA in less than two weeks.
The agency is well aware of its growing pro-innovation reputation and its 2018 achievements, and it is taking a victory lap. "When it comes to novel drugs, we've already broken by a large margin all previous records, and the year's not over yet," FDA Commissioner Scott Gottlieb said in mid-December at the FDA/CMS Summit, a regulatory and policy conference in Washington, DC, held by KNect365. "What's more, some of those previous records were set in years when there were a lot of drugs that critics bemoaned were 'me-too' medicines—novel chemical entities that all addressed the same common, therapeutic targets. The kinds of innovation we're seeing now are instead more targeted, more fashioned against significant medical needs, and far more effective."
Smashing records
Not that the FDA isn't crediting the biopharmaceutical industry for the uptick in novel therapies. FDA Center for Drug Evaluation and Research (CDER) director Janet Woodcock says that there's been a step upward in industry productivity and innovation in the past few years, and it's begun to translate into more new drug and biologic applications reaching the FDA. "The science is different, the platforms are different," and companies are no longer spending more and more money just to stay at the same level of R&D success, she said at the FDA/CMS Summit. "That's something to get excited about."
The FDA's record 59 NME approvals in 2018 included 20 biologics, counting the oligonucleotide-based drugs Onpattro and Tegsedi (Table 1). Thirty-four of the newly approved drugs received Orphan Drug designation, besting the prior record of 22 set in 2015. The FDA met its review deadline for every approved drug, and all but three of the applications were approved on their first attempt, underscoring a regulatory efficiency that was unheard of in 1996, but has now become de rigueur. Twenty of the drugs approved during the year are first-in-class therapies. Most approvals in 2018 were hastened along by one or more regulatory incentives. An astounding 45 approved drugs received the FDA's six-month priority review (most on their own merits and a few via a priority review voucher) and 24 received Fast Track designation (for serious conditions with unmet medical need). Fourteen of the approved drugs had been granted a Breakthrough designation by the agency (versus 20 in 2017), garnering the all-hands-on-deck super-priority. Four antibiotics were approved with FDA's Qualified Infectious Disease Pathogen designation, and four drugs received accelerated approval based on a surrogate endpoint.
Among the 20 biologics approved in 2018, 12 were mAbs (Table 1). The FDA also approved one peptide—Novartis's Lutathera (lutetium Lu 177 dotatate, a radiolabeled oxodotreotide somatostatin analog)—and Oxervate (cenergermin), a topical formulation of recombinant human nerve growth factor to treat neurotrophic keratitis, a rare corneal disease. It also approved two enzyme replacement therapies to treat the rare diseases adenosine deaminase severe combined immunodeficiency (ADA-SCID) and phenylketonuria: Revcovi (elapegademase; polyethylene glycol (PEG)-conjugated recombinant human adenosine deaminase) and Palynziq (pegvaliase; PEG-conjugated recombinant human phenylalanine ammonia lyase), respectively.
Unsurprisingly, given the biopharma industry's historical track record and its R&D pipeline and priorities, oncology drugs led the way in 2018. These were followed, however, by anti-infectives and drugs to treat central nervous system diseases and pain (Fig. 2). The FDA approved 18 new cancer medicines in 2018, beginning in January with Lutathera for the treatment of gastroenteropancreatic neuroendocrine tumors (Novartis had acquired the drug's developer, Advanced Accelerator Applications, for $3.9 billion only a few months earlier). Only five of the oncologics approved in 2018 were first-in-class medicines, including Lutathera and Loxo's Vitrakvi.
Others entered established classes even as they charted new therapeutic pathways. For example, in September, Regeneron Pharmaceuticals received approval for the sixth programmed cell death 1 pathway (PD-1 or PD-L1) checkpoint inhibitor, Libtayo (cemiplimab-rwlc; a fully human IgG4 mAb) (see Box 1). Though it came in sixth, it was nevertheless the first drug approved to treat metastatic cutaneous squamous cell carcinoma (CSCC) or locally advanced CSCC. Mechanistically speaking the drug is hardly a pioneer, but Libtayo earned the FDA's breakthrough therapy designation because Regeneron sought out therapeutic space unoccupied by the handful of checkpoint inhibitors already on the market. Also in September, Verastem's small molecule Copiktra (duvelisib) became the third phosphoinositide 3-kinase (PI3K) inhibitor to reach the market (though it is the first dual inhibitor of the PI3Kδ and PI3Kγ isoforms), with a simultaneous regular approval in third-line relapsed or refractory chronic lymphocytic leukemia and small lymphocytic lymphoma as well as an accelerated approval in third-line relapsed or refractory follicular lymphoma. Once again, an approval was secured in a familiar mechanism but a small and untreated indication. And it came together in a hurry: Verastem licensed the then-phase 3 Copiktra from Infinity Pharmaceuticals in only late 2016.
In fact, smaller biotechs like Verastem were responsible for the lion's share of new drugs approved by the FDA in 2018 (Fig. 3). In all, 24 drugs approved by FDA during the year were driven to market by biotech companies; adding in approvals from large-cap bellwethers Amgen, Vertex, Shire, Regeneron and Gilead, that total jumps to 29. Many of these emerging companies, including Alnylam, Loxo and Verastem, were running the US regulatory gauntlet for the first time, with an assortment of unique, first-in-class drug candidates. Cambridge, UK-based GW Pharmaceuticals, for instance, nailed down approval for the first prescription drug derived from marijuana in the United States when the FDA approved Epidiolex (cannabidiol) in June, to treat seizures associated with two rare forms of epilepsy, Lennox-Gastaut syndrome and Dravet syndrome. And in July the FDA approved Agios Pharmaceuticals' first-in-class isocitrate dehydrogenase 1 (IDH1) inhibitor Tibsovo (ivosidenib) for a subset of patients with refractory acute myelogenous leukemia (AML) having an IDH1 mutation. Agios's partner Celgene won approval for the IDH2 inhibitor Idhifa (enasidenib) in 2017, also in AML.
Innovation clusters
Indeed, AML has seen an explosion of new drug options in recent years. In November 2018, Pfizer's Daurismo (glasdegib) and Tokyo-based Astellas's Xospata (gilteritinib) were approved in first-line and refractory AML, respectively, and Venclexta (venetoclax) from Roche (based in Basel, Switzerland) and AbbVie received a supplementary approval in first-line patients. These small-molecule drugs join Pfizer's antibody–drug conjugate Mylotarg (gemtuzumab ozogamicin) as part of a growing variety of options available to clinicians treating AML. (Mylotarg was withdrawn by Pfizer in 2010 due to lack of efficacy and to safety problems, but was reapproved in AML in September 2017 on the basis of a new dosing schedule, chemotherapy combination and patient population.)
This kind of cluster of innovation around a particular disease area or around a single molecular target appears to be intensifying, and not just in oncology where so many biotech and pharmaceutical companies are pouring resources. Take, for example, Onpattro and Tegsedi, already competing in a hATTR horse race. These siRNA and antisense oligonucleotide therapies may soon face competition from another Breakthrough-designated rival drug candidate, Pfizer's small molecule tafamidis (already sold in Europe as Vyndaqel). In mid-January 2019, the big pharma said the FDA had accepted its new drug applications for two forms of tafamidis to treat transthyretin amyloid cardiomyopathy, a related condition, with a regulatory decision expected by July 2019. The presence of several companies pursuing a disease intensifies commercial competition and, at least theoretically, should act to keep drug prices from spiraling upward as insurance companies and pharmacy benefit managers gain leverage in negotiations with drug makers.
This, in turn, could be good news for regulators, who face heightened criticism when drug prices go up, CDER's Woodcock pointed out during a discussion at the Biopharma Congress, an industry conference that took place in November in Washington, DC, sponsored by Friends of Cancer Research, an advocacy group, and Prevision Policy, a research and analysis group based in the capital. "There's a societal benefit–harm calculation that [critics] are implicitly invoking" when they question FDA's decisions to approve certain drugs: society is paying for the high cost of medicines, so there needs to be more certainty about the value, she said. "That's the new debate we're having." Of course, the FDA plays no part in drug pricing, as the agency repeatedly reminds everyone, but it has also made no secret of its intentions to foster the kind of competition that can keep those prices in check.
And the FDA increasingly has those opportunities. During 2018, the FDA approved three new mAbs against calcitonin gene-related peptide (CGRP) to prevent migraines, beginning with Amgen's Aimovig (erenumab-aooe) in May. Ajovy (fremanezumab-vfrm) from Petah Tikvah, Israel-based Teva Pharmaceuticals and Emgality (galcanezumab-gnlm) from Eli Lilly followed in September. The results of three similar products coming to market at roughly the same time? Aggressive pricing strategies by biopharma companies trying to gain a foothold on payer formularies: Lilly was even offering Emgality for free for a year to certain patients with commercial insurance plans. Additional anti-CGRP antibodies and small molecules may reach the market this year, shaking up the competitive landscape again.
According to a November analysis published by Datamonitor Healthcare, the CGRP drugs are not an anomaly. For blockbuster drugs in particular (those drugs that have achieved or are projected to achieve $1 billion in sales), in the past several years, second-in-class competition and even third-in-class competition is arriving more quickly, on average, than it did in the previous decade.
Biosimilar bottleneck
The competition the FDA has championed most aggressively in recent years comes from the swift approval of generic medicines and, increasingly, biosimilars. Not only does generic competition drive down prices, officials have noted, but it also drives companies to innovate to maintain the high profit margins to which they have become accustomed. The FDA approved 971 small-molecule generics in its 2018 fiscal year (ending September 30), breaking its fiscal 2017 record. It also green-lighted seven biosimilars during calendar year 2018, the third year in a row that tally has bested the previous year's record (Fig. 4). Among the approvals is Incheon, South Korea-based Celltrion's and Teva's Truxima (rituximab-abbs), the first biosimilar to Genentech's anti-CD20 blockbuster Rituxan, which first hit the market in 1997. (As is typical in the United States for biosimilars, the parties have reached a settlement and it is as yet unknown when Truxima will actually hit the market.) According to the FDA, more than 60 active biosimilars programs are in development.
"The market for biosimilars continues to improve, and I'm optimistic that it'll continue to evolve toward a viable and robust pathway," argued Gottlieb, even as he acknowledged that progress has been hobbled by innovators' intellectual property roadblocks, which wind up delaying competition with settlements like the one around Truxima. "This is a dynamic market, and we'll continue to address potential barriers to competition as they emerge."
To that end, in December the FDA said that several older biologics, including insulin and human growth hormone, that have traditionally been regulated as drugs and therefore have fallen outside the biosimilar regulatory pathway but are impractical for the traditional generic regulatory pathway for small molecules, would be reclassified as biologics—opening them up to potential biosimilar competition. Gottlieb said the FDA was also working to curtail the misuse of Risk Mitigation and Evaluation Strategies (REMS) in preventing biosimilar sponsors from accessing the necessary reference product samples for their applications. "Too many branded products are still misusing these programs as rhetorical smokescreens to hide anticompetitive behavior," Gottlieb noted, warning that the FDA would not "be partners to these deceptions."
More orphans, and priority review vouchers
Improving the risk/benefit ratio for biosimilars developers should grease the path toward the market dynamism the FDA is pursuing. The biopharma industry has clearly demonstrated its willingness to respond to incentives in the past. For example, the Orphan Drug Act, established in 1983, is probably the oldest and most successful incentive program going; in 2018, for the first time, more drugs were approved with orphan status (34) than without (25). What's more, noted FDA Office of New Drugs acting chief of staff Khushboo Sharma during the FDA/CMS Summit, there was a blend of therapeutic areas in the 2018 cohort of orphan approvals. "It was not driven by oncology indications as it has been in recent years." That's not to say there were no new orphan oncology drug approvals; in fact, there were 14, more than in any other therapeutic area. But the other 20 were spread out among nine therapeutic areas and included drugs to treat diseases as various as malaria, river blindness, cystic fibrosis and rare types of seizures.
Among this year's crop of orphan drugs is the first therapy approved to treat smallpox infections, which has been a US national security priority for nearly two decades. After a priority review, SIGA Technologies received approval in May for Tpoxx (tecovirimat), a small molecule that inhibits the orthopox palmitoylated major envelope protein p37 required for extracellular smallpox virus particle formation, based on clinical studies to assess the drug's safety (the FDA invoked the 'animal rule' to approve the drug without efficacy studies, which would be unethical in this case). SIGA signed a contract with the US Biomedical Advanced Research & Development Authority for the development and marketing of TPOXX worth an estimated $629 million in September 2018. What's more, the approval landed SIGA the first priority review voucher (PRV) granted under the Material Threat Medical Countermeasure program, an incentive created by 2016's 21st Century Cures Act legislation (SIGA sold the voucher to Eli Lilly for $80 million in October).
Aside from the new medical countermeasures program, companies can win PRVs for developing drugs to treat rare pediatric disorders or neglected tropical diseases. In 2018, seven PRVs were awarded under the FDA's various incentive programs, another new record. Since the PRV programs' inception, 25 vouchers have been awarded in total, according to data compiled by the Regulatory Affairs Professionals Society. During 2018, Teva used a PRV to expedite the FDA's review of its Ajovy migraine drug and Alexion Pharmaceuticals used one to speed along the review of Ultomiris (ravulizumab-cwvz), its long-acting humanized IgG2/4 mAb against human complement factor 5 (C5) for treating the rare disease paroxysmal nocturnal hemoglobinuria. Ultomiris was approved on December 21, during what has become a typical year-end surge in FDA activity. (This year's surge may have been affected by the partial government shutdown that began December 26 and affected about 40% of the FDA's workforce. As the year drew to a close without any resolution of the standoff, Gottlieb tweeted that the FDA could not accept any new applications under user fee programs for the duration of the shutdown.)
Comeback kids
Acorda Therapeutics' inhaled levodopa Inbrija was also approved on December 21, ahead of its January 5 PDUFA deadline (the FDA does not consider the drug an NME, and it is not included in the overall tally of the year's innovative medicines). The nod for Inbrija capped a regulatory saga for the drug, which had its decision date pushed to January from October when the FDA requested additional chemistry, manufacturing and controls (CMC) data from Acorda. The biotech had first tried to file for Inbrija's approval in mid-2017, but FDA refused to review its application, deeming it incomplete. Acorda resubmitted in December 2017.
Inbrija was one of a few comeback stories in 2018 involving regulatory reversals, which underscore the FDA's evolving views on drug safety/efficacy balance, especially in areas of unmet medical need. In mid-December, Dublin, Ireland-based Shire received FDA approval for Motegrity (prucalopride), a small-molecule serotonin receptor 4 agonist to treat chronic idiopathic constipation abandoned in 2000 by its previous developer, Johnson & Johnson, when the first-in-class drug Propulcid (cisapride) was pulled from the market for safety reasons. A related drug, Novartis's Zelnorm (tegaserod), was also pulled from the market in 2007, but in October 2018 an FDA advisory panel recommended the drug's reintroduction in a subset of patients in the drug's initial constipation indication.
And, most notably, Amicus Therapeutics received accelerated approval for its small molecule Galafold (migalastat) to treat Fabry disease, a rare lysosomal storage disorder. Amicus's regulatory triumph for Galafold, a small molecule that binds to the active site of α-galactosidase and 'chaperones' it to lysosomes, seemed unlikely just two years ago. In 2015 the FDA told the company that another phase 3 clinical study would be necessary to approve the drug. In 2016, Amicus said it planned to collect the additional data the FDA requested. But in July 2017, the company said that study would no longer be required and submitted its application later in the year. It received a priority review to boot, and was approved in August 2018. Documents received by the Project on Government Oversight via a Freedom of Information Act request illustrated Amicus's lobbying efforts: CEO John Crowley maintained that the study requested by FDA would take five to seven years to complete. With accelerated approval in hand, Amicus must now confirm the drug's efficacy in a phase 4 study (it was approved on the basis of a surrogate endpoint, reduction in kidney interstitial capillary cell globotriaosylceramide (KIC GL-3) substrate).
Looking ahead
With the FDA increasingly willing to give patients and physicians more options in diseases with few or no therapeutic alternatives, the biopharma industry's shift to rare diseases is unlikely to be thrown into reverse. Nowhere is that more visible than the emerging field of gene therapy. Center for Biologics Evaluation and Research (CBER) director Peter Marks sounds ready for an onslaught. CBER is tracking over 700 active Investigational New Drug applications, he pointed out at Biopharma Congress in November, and in 2017 it received more than 100 applications in the gene therapy space alone. "This year we'll probably be 40 to 50% above that," he said. And the agency appears ready and willing to work with gene therapy companies to get innovative products to patients. "One of the things that we can't have is regulatory paralysis because we just can't figure out how to move forward," he said. "It's very true in gene therapy, where perfection will be the enemy of good."
Often the data are straightforward in gene therapy, Marks noted, and with the binary nature of gene therapy clinical trials—is the patient making the right protein or not? has the patient survived or not?—the trials do not need to be particularly large or expensive. "But we need a quantum leap in the manufacturing area," he said, in order to move gene therapy out of the ultra-orphan populations and into more common diseases. "Then we would be able to see these products get to their full potentials." A few companies have begun figuring it out, he said, but the "secret sauce" that can go into creating the various gene therapy vectors is what is going to limit investigation in the field and ultimately how many people can be treated by gene therapy.
Though there were no gene therapies approved during 2018, the next gene therapy approval is not likely to be far away. Novartis said in early December that the FDA accepted its Biologics License Application for onasemnogene abeparvovec (Zolgensma), an adeno-associated virus serotype 9 (AAV9) gene therapy carrying the cDNA of the human survival motor neuron (SMN) gene under the control of a cytomegalovirus-enhanced chicken β-actin hybrid promoter, for the treatment of spinal muscular atrophy type 1. With priority review conferred by onasemnogene abeparvovec's Breakthrough designation, the FDA's deadline is in early May, and few would be surprised if a decision came earlier. Novartis acquired the drug's developer, AveXis, in April 2018 for $8.7 billion.
Zolgensma would be the first competition for Biogen's Spinraza (nusinersen), the antisense oligonucleotide breakthrough therapy approved at the end of 2016 (Nat. Biotechnol. 35, 108–112, 2017). A December report from the Institute for Clinical and Economic Review (ICER) assumed a list price of $2 million for Novartis's one-time treatment. At that price it wouldn't necessarily be a good deal, the pricing watchdog noted, but it would be more cost effective than Spinraza.
Pricing issues for drugs, both innovative and not, are likely to continue to make headlines. In November 2018, the FDA approved Firdapse (amifampridine) from Catalyst Pharmaceuticals to treat the rare autoimmune disorder Lambert-Eaton myasthenic syndrome (LEMS). Firdapse boasted Breakthrough designation and Orphan Drug status, and it is the first drug approved for LEMS. The company plans to charge $375,000 per year for the drug. But for decades, some LEMS patients had been receiving a version of the drug for free, under a compassionate use program run by a different company. That other company, Jacobus Pharmaceuticals, had not sought approval of the drug until it had a rival, and it was beaten to market by Catalyst, which will receive seven years of marketing exclusivity for Firdapse under the Orphan Drug Act. Despite FDA's best efforts to foster competition, for their own distinct reasons drugs such as Firdapse and Zolgensma will continue to drive the drug pricing debate in 2019.
About this article
Cite this article
Morrison, C. Fresh from the biotech pipeline—2018. Nat Biotechnol 37, 118–123 (2019). https://doi.org/10.1038/s41587-019-0021-6
Published:

Issue Date:

DOI: https://doi.org/10.1038/s41587-019-0021-6