Abstract
Real-world memories are formed in a particular context and are often not acquired or recalled in isolation1,2,3,4,5. Time is a key variable in the organization of memories, as events that are experienced close in time are more likely to be meaningfully associated, whereas those that are experienced with a longer interval are not1,2,3,4. How the brain segregates events that are temporally distinct is unclear. Here we show that a delayed (12–24 h) increase in the expression of C-C chemokine receptor type 5 (CCR5)—an immune receptor that is well known as a co-receptor for HIV infection6,7—after the formation of a contextual memory determines the duration of the temporal window for associating or linking that memory with subsequent memories. This delayed expression of CCR5 in mouse dorsal CA1 neurons results in a decrease in neuronal excitability, which in turn negatively regulates neuronal memory allocation, thus reducing the overlap between dorsal CA1 memory ensembles. Lowering this overlap affects the ability of one memory to trigger the recall of the other, and therefore closes the temporal window for memory linking. Our findings also show that an age-related increase in the neuronal expression of CCR5 and its ligand CCL5 leads to impairments in memory linking in aged mice, which could be reversed with a Ccr5 knockout and a drug approved by the US Food and Drug Administration (FDA) that inhibits this receptor, a result with clinical implications. Altogether, the findings reported here provide insights into the molecular and cellular mechanisms that shape the temporal window for memory linking.
This is a preview of subscription content
Access options
Subscribe to Nature+
Get immediate online access to the entire Nature family of 50+ journals
Subscribe to Journal
Get full journal access for 1 year
$199.00
only $3.90 per issue
All prices are NET prices.
VAT will be added later in the checkout.
Tax calculation will be finalised during checkout.
Buy article
Get time limited or full article access on ReadCube.
$32.00
All prices are NET prices.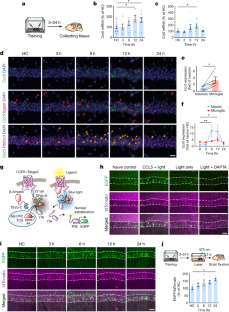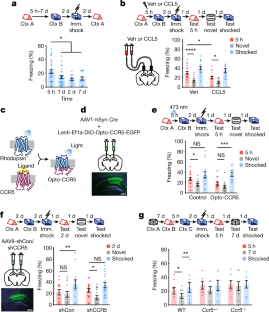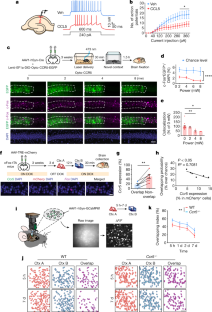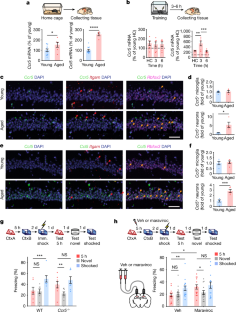 Data availability
The original videos and datasets generated and/or analysed during the current study are available from the corresponding authors.
References
Cai, D. J. et al. A shared neural ensemble links distinct contextual memories encoded close in time. Nature 534, 115–118 (2016).

Rashid, A. J. et al. Competition between engrams influences fear memory formation and recall. Science 353, 383–387 (2016).

Abdou, K. et al. Synapse-specific representation of the identity of overlapping memory engrams. Science 360, 1227–1231 (2018).

Yetton, B. D., Cai, D. J., Spoormaker, V. I., Silva, A. J. & Mednick, S. C. Human memories can be linked by temporal proximity. Front. Hum. Neurosci. 13, 315 (2019).

Mack, M. L., Love, B. C. & Preston, A. R. Building concepts one episode at a time: The hippocampus and concept formation. Neurosci. Lett. 680, 31–38 (2018).

Zhou, L. & Saksena, N. K. HIV associated neurocognitive disorders. Infect. Dis. Rep. 5, e8 (2013).

Ellis, R., Langford, D. & Masliah, E. HIV and antiretroviral therapy in the brain: neuronal injury and repair. Nat. Rev. Neurosci. 8, 33–44 (2007).

Jung, W. & Lee, S. H. Memory deficit in patients with schizophrenia and posttraumatic stress disorder: relational vs item-specific memory. Neuropsychiatr. Dis. Treat. 12, 1157–1166 (2016).

Avery, S. N. et al. Impaired relational memory in the early stage of psychosis. Schizophr. Res. 212, 113–120 (2019).

Czajkowski, R. et al. Encoding and storage of spatial information in the retrosplenial cortex. Proc. Natl Acad. Sci. USA 111, 8661–8666 (2014).

Han, J. H. et al. Selective erasure of a fear memory. Science 323, 1492–1496 (2009).

Sano, Y. et al. CREB regulates memory allocation in the insular cortex. Curr. Biol. 24, 2833–2837 (2014).

Zhou, Y. et al. CREB regulates excitability and the allocation of memory to subsets of neurons in the amygdala. Nat. Neurosci. 12, 1438–1443 (2009).

Lanfranco, M. F., Mocchetti, I., Burns, M. P. & Villapol, S. Glial- and neuronal-specific expression of CCL5 mRNA in the rat brain. Front. Neuroanat. 11, 137 (2017).

Zhou, M. et al. CCR5 is a suppressor for cortical plasticity and hippocampal learning and memory. eLife 5, e20985 (2016).

Torres-Muñoz, J. E., Van Waveren, C., Keegan, M. G., Bookman, R. J. & Petito, C. K. Gene expression profiles in microdissected neurons from human hippocampal subregions. Brain Res. Mol. Brain Res. 127, 105–114 (2004).

Shepherd, A. J., Loo, L. & Mohapatra, D. P. Chemokine co-receptor CCR5/CXCR4-dependent modulation of Kv2.1 channel confers acute neuroprotection to HIV-1 glycoprotein gp120 exposure. PLoS ONE 8, e76698 (2013).

Yiu, A. P. et al. Neurons are recruited to a memory trace based on relative neuronal excitability immediately before training. Neuron 83, 722–735 (2014).

Lee, D. et al. Temporally precise labeling and control of neuromodulatory circuits in the mammalian brain. Nat. Methods 14, 495–503 (2017).

Airan, R. D., Thompson, K. R., Fenno, L. E., Bernstein, H. & Deisseroth, K. Temporally precise in vivo control of intracellular signalling. Nature 458, 1025–1029 (2009).

Shideman, C. R., Hu, S., Peterson, P. K. & Thayer, S. A. CCL5 evokes calcium signals in microglia through a kinase-, phosphoinositide-, and nucleotide-dependent mechanism. J. Neurosci. Res. 83, 1471–1484 (2006).

Marozsan, A. J. et al. Mechanisms involved in stimulation of human immunodeficiency virus type 1 replication by aminooxypentane RANTES. J. Virol. 75, 8624–8638 (2001).

Wang, S. W. et al. CCL5 and CCR5 interaction promotes cell motility in human osteosarcoma. PLoS ONE 7, e35101 (2012).

Shen, W. et al. Activation of the chemotactic peptide receptor FPRL1 in monocytes phosphorylates the chemokine receptor CCR5 and attenuates cell responses to selected chemokines. Biochem. Biophys. Res. Commun. 272, 276–283 (2000).

Moyer, J. R. Jr, Thompson, L. T. & Disterhoft, J. F. Trace eyeblink conditioning increases CA1 excitability in a transient and learning-specific manner. J. Neurosci. 16, 5536–5546 (1996).

Oh, M. M., Oliveira, F. A. & Disterhoft, J. F. Learning and aging related changes in intrinsic neuronal excitability. Front. Aging Neurosci. 2, 2 (2010).

Yokose, J. et al. Overlapping memory trace indispensable for linking, but not recalling, individual memories. Science 355, 398–403 (2017).

Rogerson, T. et al. Molecular and cellular mechanisms for trapping and activating emotional memories. PLoS ONE 11, e0161655 (2016).

Mayford, M. & Reijmers, L. Exploring memory representations with activity-based genetics. Cold Spring Harb. Perspect. Biol. 8, a021832 (2015).

Tanaka, K. Z. et al. The hippocampal engram maps experience but not place. Science 361, 392–397 (2018).

Mello, C. V. et al. Fat-storing multilocular cells expressing CCR5 increase in the thymus with advancing age: potential role for CCR5 ligands on the differentiation and migration of preadipocytes. Int. J. Med. Sci. 7, 1–14 (2009).

Yung, R., Mo, R., Grolleau-Julius, A. & Hoeltzel, M. The effect of aging and caloric restriction on murine CD8+ T cell chemokine receptor gene expression. Immun. Ageing 4, 8 (2007).

Wilkin, T. J. & Gulick, R. M. CCR5 antagonism in HIV infection: current concepts and future opportunities. Annu. Rev. Med. 63, 81–93 (2012).

Aharoni, D., Khakh, B. S., Silva, A. J. & Golshani, P. All the light that we can see: a new era in miniaturized microscopy. Nat. Methods 16, 11–13 (2019).

Pnevmatikakis, E. A. & Giovannucci, A. NoRMCorre: an online algorithm for piecewise rigid motion correction of calcium imaging data. J. Neurosci. Methods 291, 83–94 (2017).

Zhou, P. et al. Efficient and accurate extraction of in vivo calcium signals from microendoscopic video data. eLife 7, e28728 (2018).

Almeida-Filho, D. ConcatMiniscope: This is the first release of the ConcatMiniscope Pipeline (v.1.0.0-Beta). Zenodo https://doi.org/10.5281/zenodo.5676164 (2021).

Friedrich, J., Zhou, P. & Paninski, L. Fast online deconvolution of calcium imaging data. PLoS Comput. Biol. 13, e1005423 (2017).

Wei, Z. et al. A comparison of neuronal population dynamics measured with calcium imaging and electrophysiology. PLoS Comput. Biol. 16, e1008198 (2020).
Acknowledgements
We thank A. Macalino, E. Chen, E. Ramirez, C. Riviere-Cazaux, M. López-Aranda and E. Lu for advice and technical support; M. Sehgal and L. M. De Biase for providing transgenic mice; and A. Luchetti for analysis discussion. This work was supported by grants from the NIMH (R01 MH113071), NIA (R01 AG013622) and NINDS (RO1 NS106969), and from the Dr. Miriam and Sheldon G. Adelson Medical Research Foundation to A.J.S.
Ethics declarations
Competing interests
The authors declare no competing interests.
Peer review
Peer review information
Nature thanks Kaoru Inokuchi and the other, anonymous, reviewer(s) for their contribution to the peer review of this work. Peer reviewer reports are available.
Additional information
Publisher's note Springer Nature remains neutral with regard to jurisdictional claims in published maps and institutional affiliations.
Extended data figures and tables
Supplementary information
About this article
Cite this article
Shen, Y., Zhou, M., Cai, D. et al. CCR5 closes the temporal window for memory linking. Nature 606, 146–152 (2022). https://doi.org/10.1038/s41586-022-04783-1
Received:

Accepted:

Published:

Issue Date:

DOI: https://doi.org/10.1038/s41586-022-04783-1
Further reading
Andrea Terceros
Priya Rajasethupathy

Nature (2022)
Comments
By submitting a comment you agree to abide by our Terms and Community Guidelines. If you find something abusive or that does not comply with our terms or guidelines please flag it as inappropriate.