Abstract
As the temperature of a cooling object decreases as it relaxes to thermal equilibrium, it is intuitively assumed that a hot object should take longer to cool than a warm one. Yet, some 2,300 years ago, Aristotle observed that "to cool hot water quickly, begin by putting it in the sun"1,2. In the 1960s, this counterintuitive phenomenon was rediscovered as the statement that "hot water can freeze faster than cold water" and has become known as the Mpemba effect3; it has since been the subject of much experimental investigation4,5,6,7,8 and some controversy8,9. Although many specific mechanisms have been proposed6,7,10,11,12,13,14,15,16, no general consensus exists as to the underlying cause. Here we demonstrate the Mpemba effect in a controlled setting—the thermal quench of a colloidal system immersed in water, which serves as a heat bath. Our results are reproducible and agree quantitatively with calculations based on a recently proposed theoretical framework17. By carefully choosing parameters, we observe cooling that is exponentially faster than that observed using typical parameters, in accord with the recently predicted strong Mpemba effect18. Our experiments outline the generic conditions needed to accelerate heat removal and relaxation to thermal equilibrium and support the idea that the Mpemba effect is not simply a scientific curiosity concerning how water freezes into ice—one of the many anomalous features of water19—but rather the prototype for a wide range of anomalous relaxation phenomena of broad technological importance.
Relevant articles
Open Access articles citing this article.
Filiberto Ares

,

Sara Murciano

&

Pasquale Calabrese

Nature Communications Open Access 11 April 2023

Mirosław Chorążewski

,

Michał Wasiak

…

Eugene B. Postnikov

Journal of Solution Chemistry Open Access 01 April 2023

Communications Physics Open Access 11 November 2022
Access options
Access Nature and 54 other Nature Portfolio journals
Get Nature+, our best-value online-access subscription
$29.99 / 30 days
cancel any time
Subscribe to this journal
Receive 51 print issues and online access
$199.00 per year
only $3.90 per issue
Rent or buy this article
Get just this article for as long as you need it
$39.95
Prices may be subject to local taxes which are calculated during checkout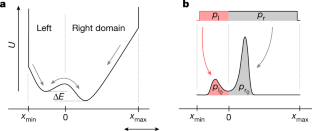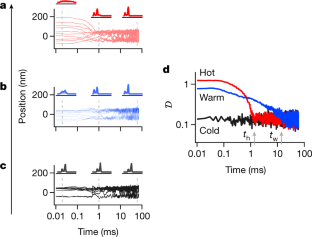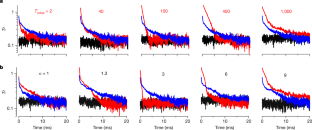 References
Aristotle Meterologica Book 1, Part 12 (transl. Webster, E. W.) (Clarendon Press, 1923).

Jeng, M. The Mpemba effect: when can hot water freeze faster than cold? Am. J. Phys. 74, 514–522 (2006).

Mpemba, E. B. & Osborne, D. G. Cool? Phys. Educ. 4, 172–175 (1969).

Wojciechowski, B., Owczarek, I. & Bednarz, G. Freezing of aqueous solutions containing gases. Cryst. Res. Technol. 23, 843–848 (1988).

Auerbach, D. Supercooling and the Mpemba effect: when hot water freezes quicker than cold. Am. J. Phys. 63, 882–885 (1995).

Vynnycky, M. & Maeno, N. Axisymmetric natural convection-driven evaporation of hot water and the Mpemba effect. Int. J. Heat Mass Transf. 55, 7297–7311 (2012).

Vynnycky, M. & Kimura, S. Can natural convection alone explain the Mpemba effect? Int. J. Heat Mass Transfer 80, 243–255 (2015).

Burridge, H. C. & Linden, P. F. Questioning the Mpemba effect: hot water does not cool more quickly than cold. Sci. Rep. 6, 37665 (2016).

Katz, J. I. Reply to Burridge & Linden: Hot water may freeze sooner than cold. Preprint at https://arxiv.org/abs/1701.03219 (2017).

Mirabedin, S. M. & Farhadi, F. Numerical investigation of solidification of single droplets with and without evaporation mechanism. Int. J. Refrig. 73, 219–225 (2017).

Vynnycky, M. & Mitchell, S. Evaporative cooling and the Mpemba effect. Heat Mass Transf. 46, 881–890 (2010).

Katz, J. I. When hot water freezes before cold. Am. J. Phys. 77, 27–29 (2009).

Esposito, S., De Risi, R. & Somma, L. Mpemba effect and phase transitions in the adiabatic cooling of water before freezing. Physica A 387, 757–763 (2008).

Zhang, X. et al. Hydrogen-bond memory and water-skin supersolidity resolving the Mpemba paradox. Phys. Chem. Chem. Phys. 16, 22995–23002 (2014).

Jin, J. & Goddard, W. A., III Mechanisms underlying the Mpemba effect in water from molecular dynamics simulations. J. Phys. Chem. C 119, 2622–2629 (2015).

Tao, Y., Zou, W., Jia, J., Li, W. & Cremer, D. Different ways of hydrogen bonding in water—why does warm water freeze faster than cold water? J. Chem. Theory Comput. 13, 55–76 (2017).

Lu, Z. & Raz, O. Nonequilibrium thermodynamics of the Markovian Mpemba effect and its inverse. Proc. Natl Acad. Sci. USA 114, 5083–5088 (2017).

Klich, I., Raz, O., Hirschberg, O. & Vucelja, M. Mpemba index and anomalous relaxation. Phys. Rev. X 9, 021060 (2019).

Sun, C. Q. & Sun, Y. The Attribute of Water: Single Notion, Multiple Myths (Springer, 2016).

Chaddah, P., Dash, S., Kumar, K. & Banerjee, A. Overtaking while approaching equilibrium. Preprint at https://arxiv.org/abs/1011.3598 (2010).

Ahn, Y.-H., Kang, H., Koh, D.-Y. & Lee, H. Experimental verifications of Mpemba-like behaviors of clathrate hydrates. Korean J. Chem. Eng. 33, 1903–1907 (2016).

Hu, C. et al. Conformation directed Mpemba effect on polylactide crystallization. Cryst. Growth Des. 18, 5757–5762 (2018).

Lasanta, A., Reyes, F. V., Prados, A. & Santos, A. When the hotter cools more quickly: Mpemba effect in granular fluids. Phys. Rev. Lett. 119, 148001 (2017).

Torrente, A. et al. Large Mpemba-like effect in a gas of inelastic rough hard spheres. Phys. Rev. E 99, 060901 (2019).

Baity-Jesi, M. et al. The Mpemba effect in spin glasses is a persistent memory effect. Proc. Natl Acad. Sci. USA 116, 15350–15355 (2019).

Greaney, P. A., Lani, G., Cicero, G. & Grossman, J. C. Mpemba-like behavior in carbon nanotube resonators. Metall. Mater. Trans. A 42, 3907–3912 (2011).

Nava, A. & Fabrizio, M. Lindblad dissipative dynamics in the presence of phase coexistence. Phys. Rev. B 100, 125102 (2019).

Keller, T. et al. Quenches across the self-organization transition in multimode cavities. New J. Phys. 20, 025004 (2018).

Gijón, A., Lasanta, A. & Herna'ndez, E. Paths towards equilibrium in molecular systems: the case of water. Phys. Rev. E 100, 032103 (2019).

Zhang, L. Cooling Dynamics of a Brownian Particle and the Markovian Mpemba Effect. MSc thesis, Simon Fraser Univ. (2019).

Lebowitz, J. L. & Bergmann, P. G. Irreversible Gibbsian ensembles. Ann. Phys. 1, 1–23 (1957).

Risken, H. The Fokker-Planck Equation: Methods of Solution and Applications 2nd edn (Springer, 1989).

Goldenfeld, N. Lectures on Phase Transitions and the Renormalization Group (Addison-Wesley, 1992).

Debenedetti, P. G. Metastable Liquids: Concepts and Principles (Princeton Univ. Press, 1997).

Gal, A. & Raz, O. Precooling strategy allows exponentially faster heating. Phys. Rev. Lett. 124, 060602 (2020).

Moore, A. L. & Shi, L. Emerging challenges and materials for thermal management of electronics. Mater. Today 17, 163–174 (2014).

Kumar, A. & Bechhoefer, J. Optical feedback tweezers. Proc. SPIE 10723, 107232J (2018).

Cohen, A. E. Control of nanoparticles with arbitrary two-dimensional force fields. Phys. Rev. Lett. 94, 118102 (2005).

Jun, Y. & Bechhoefer, J. Virtual potentials for feedback traps. Phys. Rev. E 86, 061106 (2012).

Chupeau, M., Gladrow, J., Chepelianskii, A., Keyser, U. F. & Trizac, E. Optimizing Brownian escape rates by potential shaping. Proc. Natl Acad. Sci. USA 117, 1383–1388 (2020).

Bérut, A. et al. Experimental verification of Landauer's principle linking information and thermodynamics. Nature 483, 187–189 (2012).

Kumar, A. & Bechhoefer, J. Nanoscale virtual potentials using optical tweezers. Appl. Phys. Lett. 113, 183702 (2018).

Press, W. H., Plannery, B. P., Teukolsky, S. A. & Vetterling, W. T. Numerical Recipes: The Art of Scientific Computing 3rd edn (Cambridge Univ. Press, 2007).

Jaynes, E. T. Probability Theory: The Logic of Science (Cambridge Univ. Press, 2003).

Stone, M. & Goldbart, P. Mathematics for Physics: A Guided Tour for Graduate Students (Cambridge Univ. Press, 2009).
Acknowledgements
We thank O. Raz, Z. Lu, K. Proesmans, R. Chétrite, N. Forde, S. Dodge and T. K. Saha for suggestions; X. Su and especially L. Zhang, who contributed to preliminary versions of the experiment. This research work has been supported by Discovery and RTI Grants from the National Sciences and Engineering Research Council of Canada (NSERC).
Ethics declarations
Competing interests
The authors declare no competing interests.
Additional information
Peer review information Peer reviewer reports are available.
Publisher's note Springer Nature remains neutral with regard to jurisdictional claims in published maps and institutional affiliations.
Extended data figures and tables
Supplementary information
About this article
Cite this article
Kumar, A., Bechhoefer, J. Exponentially faster cooling in a colloidal system. Nature 584, 64–68 (2020). https://doi.org/10.1038/s41586-020-2560-x
Received:

Accepted:

Published:

Issue Date:

DOI: https://doi.org/10.1038/s41586-020-2560-x
Comments
By submitting a comment you agree to abide by our Terms and Community Guidelines. If you find something abusive or that does not comply with our terms or guidelines please flag it as inappropriate.