Abstract
In humans, the adaptive immune system uses the exchange of information between cells to detect and eliminate foreign or damaged cells; however, the removal of unwanted cells does not always require an adaptive immune system1,2. For example, cell selection in Drosophila uses a cell selection mechanism based on 'fitness fingerprints', which allow it to delay ageing3, prevent developmental malformations3,4 and replace old tissues during regeneration5. At the molecular level, these fitness fingerprints consist of combinations of Flower membrane proteins3,4,6. Proteins that indicate reduced fitness are called Flower-Lose, because they are expressed in cells marked to be eliminated6. However, the presence of Flower-Lose isoforms at a cell's membrane does not always lead to elimination, because if neighbouring cells have similar levels of Lose proteins, the cell will not be killed4,6,7. Humans could benefit from the capability to recognize unfit cells, because accumulation of damaged but viable cells during development and ageing causes organ dysfunction and disease8,9,10,11,12,13,14,15,16,17. However, in Drosophila this mechanism is hijacked by premalignant cells to gain a competitive growth advantage18. This would be undesirable for humans because it might make tumours more aggressive19,20,21. It is unknown whether a similar mechanism of cell-fitness comparison is present in humans. Here we show that two human Flower isoforms (hFWE1 and hFWE3) behave as Flower-Lose proteins, whereas the other two isoforms (hFWE2 and hFWE4) behave as Flower-Win proteins. The latter give cells a competitive advantage over cells expressing Lose isoforms, but Lose-expressing cells are not eliminated if their neighbours express similar levels of Lose isoforms; these proteins therefore act as fitness fingerprints. Moreover, human cancer cells show increased Win isoform expression and proliferate in the presence of Lose-expressing stroma, which confers a competitive growth advantage on the cancer cells. Inhibition of the expression of Flower proteins reduces tumour growth and metastasis, and induces sensitivity to chemotherapy. Our results show that ancient mechanisms of cell recognition and selection are active in humans and affect oncogenic growth.
Relevant articles
Open Access articles citing this article.
Shiki Fujino

,

Norikatsu Miyoshi

…

Hidetoshi Eguchi

Communications Biology Open Access 24 November 2023

Marianna Yusupova

,

Roi Ankawa

…

Yaron Fuchs

Nature Communications Open Access 20 November 2023

Liantao Guo

,

Deguang Kong

…

Shengrong Sun

Experimental Hematology & Oncology Open Access 09 January 2023
Access options
Access Nature and 54 other Nature Portfolio journals
Get Nature+, our best-value online-access subscription
$29.99 / 30 days
cancel any time
Subscribe to this journal
Receive 51 print issues and online access
$199.00 per year
only $3.90 per issue
Rent or buy this article
Prices vary by article type
from$1.95
to$39.95
Prices may be subject to local taxes which are calculated during checkout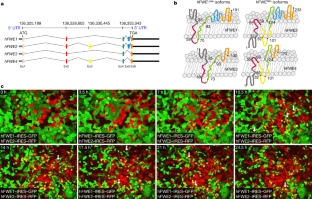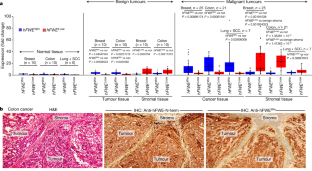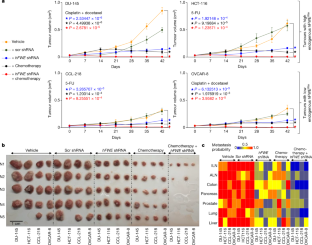 References
Medzhitov, R. & Janeway, C. A. Jr Decoding the patterns of self and nonself by the innate immune system. Science 296, 298–300 (2002).

Vivier, E. et al. Innate or adaptive immunity? The example of natural killer cells. Science 331, 44–49 (2011).

Merino, M. M. et al. Elimination of unfit cells maintains tissue health and prolongs lifespan. Cell 160, 461–476 (2015).

Merino, M. M., Rhiner, C., Portela, M. & Moreno, E. "Fitness fingerprints" mediate physiological culling of unwanted neurons in Drosophila. Curr. Biol. 23, 1300–1309 (2013).

Moreno, E., Fernandez-Marrero, Y., Meyer, P. & Rhiner, C. Brain regeneration in Drosophila involves comparison of neuronal fitness. Curr. Biol. 25, 955–963 (2015).

Rhiner, C. et al. Flower forms an extracellular code that reveals the fitness of a cell to its neighbors in Drosophila. Dev. Cell 18, 985–998 (2010).

Merino, M. M., Levayer, R. & Moreno, E. Survival of the fittest: essential roles of cell competition in development, aging, and cancer. Trends Cell Biol. 26, 776–788 (2016).

Gogna, R., Shee, K. & Moreno, E. Cell competition during growth and regeneration. Annu. Rev. Genet. 49, 697–718 (2015).

Di Gregorio, A., Bowling, S. & Rodriguez, T. A. Cell competition and its role in the regulation of cell fitness from development to cancer. Dev. Cell 38, 621–634 (2016).

Greaves, M. & Maley, C. C. Clonal evolution in cancer. Nature 481, 306–313 (2012).

Jacobs, K. B. et al. Detectable clonal mosaicism and its relationship to aging and cancer. Nat. Genet. 44, 651–658 (2012).

Kennedy, S. R., Loeb, L. A. & Herr, A. J. Somatic mutations in aging, cancer and neurodegeneration. Mech. Ageing Dev. 133, 118–126 (2012).

Laurie, C. C. et al. Detectable clonal mosaicism from birth to old age and its relationship to cancer. Nat. Genet. 44, 642–650 (2012).

López-Otín, C., Blasco, M. A., Partridge, L., Serrano, M. & Kroemer, G. The hallmarks of aging. Cell 153, 1194–1217 (2013).

Vanneste, E. et al. Chromosome instability is common in human cleavage-stage embryos. Nat. Med. 15, 577–583 (2009).

Vijg, J. Somatic mutations, genome mosaicism, cancer and aging. Curr. Opin. Genet. Dev. 26, 141–149 (2014).

Neves, J., Demaria, M., Campisi, J. & Jasper, H. Of flies, mice, and men: evolutionarily conserved tissue damage responses and aging. Dev. Cell 32, 9–18 (2015).

Levayer, R., Hauert, B. & Moreno, E. Cell mixing induced by myc is required for competitive tissue invasion and destruction. Nature 524, 476–480 (2015).

Klein, C. A. Selection and adaptation during metastatic cancer progression. Nature 501, 365–372 (2013).

Maruyama, T. & Fujita, Y. Cell competition in mammals—novel homeostatic machinery for embryonic development and cancer prevention. Curr. Opin. Cell Biol. 48, 106–112 (2017).

Moreno, E. Is cell competition relevant to cancer? Nat. Rev. Cancer 8, 141–147 (2008).

ENCODE Project Consortium. An integrated encyclopedia of DNA elements in the human genome. Nature 489, 57–74 (2012).

Ji, X. et al. Chromatin proteomic profiling reveals novel proteins associated with histone-marked genomic regions. Proc. Natl Acad. Sci. USA 112, 3841–3846 (2015).

Moreno, E. & Rhiner, C. Darwin's multicellularity: from neurotrophic theories and cell competition to fitness fingerprints. Curr. Opin. Cell Biol. 31, 16–22 (2014).

Chang, H. F. et al. Cytotoxic granule endocytosis depends on the Flower protein. J. Cell Biol. 217, 667–683 (2018).

Petrova, E., López-Gay, J. M., Rhiner, C. & Moreno, E. Flower-deficient mice have reduced susceptibility to skin papilloma formation. Dis. Model. Mech. 5, 553–561 (2012).

Xue, L. et al. Voltage-dependent calcium channels at the plasma membrane, but not vesicular channels, couple exocytosis to endocytosis. Cell Rep. 1, 632–638 (2012).

Zhang, P. et al. Curcumin synergizes with 5-fluorouracil by impairing AMPK/ULK1-dependent autophagy, AKT activity and enhancing apoptosis in colon cancer cells with tumor growth inhibition in xenograft mice. J. Exp. Clin. Cancer Res. 36, 190 (2017).

Davies, A. H., Wang, Y. & Zoubeidi, A. Patient-derived xenografts: A platform for accelerating translational research in prostate cancer. Mol. Cell. Endocrinol. 462, 17–24 (2018).

Chang, C. E. et al. Novel application of pluronic lecithin organogels (PLOs) for local delivery of synergistic combination of docetaxel and cisplatin to improve therapeutic efficacy against ovarian cancer. Drug Deliv. 25, 632–643 (2018).

Sanjana, N. E., Shalem, O. & Zhang, F. Improved vectors and genome-wide libraries for CRISPR screening. Nat. Methods 11, 783–784 (2014).

Shalem, O. et al. Genome-scale CRISPR-Cas9 knockout screening in human cells. Science 343, 84–87 (2014).

Prasad, M. et al. Dual TGFβ/BMP pathway inhibition enables expansion and characterization of multiple epithelial cell types of the normal and cancerous breast. Mol. Cancer Res. 17,1556–1570 (2019).

Yanagida, J. et al. Accelerated elimination of ultraviolet-induced DNA damage through apoptosis in CDC25A-deficient skin. Carcinogenesis 33, 1754–1761 (2012).

Schmittgen, T. D. & Livak, K. J. Analyzing real-time PCR data by the comparative C(T) method. Nat. Protoc. 3, 1101–1108 (2008).

Zubeldia-Plazaola, A. et al. Comparison of methods for the isolation of human breast epithelial and myoepithelial cells. Front. Cell Dev. Biol. 3, 32 (2015).

Jivrajani, M., Shaikh, M. V., Shrivastava, N. & Nivsarkar, M. An improved and versatile immunosuppression protocol for the development of tumor xenograft in mice. Anticancer Res. 34, 7177–7183 (2014).

Gogna, R., Madan, E., Kuppusamy, P. & Pati, U. Chaperoning of mutant p53 protein by wild-type p53 protein causes hypoxic tumor regression. J. Biol. Chem. 287, 2907–2914 (2012).

Hadjal, Y., Hadadeh, O., Yazidi, C. E., Barruet, E. & Binétruy, B. A p38MAPK-p53 cascade regulates mesodermal differentiation and neurogenesis of embryonic stem cells. Cell Death Dis. 4, e737 (2013).

Madan, E. et al. SCO2 induces p53-mediated apoptosis by Thr845 phosphorylation of ASK-1 and dissociation of the ASK-1-Trx complex. Mol. Cell. Biol. 33, 1285–1302 (2013).

Annunziato, S. et al. Modeling invasive lobular breast carcinoma by CRISPR/Cas9-mediated somatic genome editing of the mammary gland. Genes Dev. 30, 1470–1480 (2016).

Akhtar, J., Wang, Z., Yu, C. & Zhang, Z. P. Effectiveness of local injection of lentivirus-delivered stathmin1 and stathmin1 shRNA in human gastric cancer xenograft mouse. J. Gastroenterol. Hepatol. 29, 1685–1691 (2014).

Zheng, J. Y. et al. Regression of prostate cancer xenografts by a lentiviral vector specifically expressing diphtheria toxin A. Cancer Gene Ther. 10, 764–770 (2003).

Madan, E. et al. TIGAR induces p53-mediated cell-cycle arrest by regulation of RB-E2F1 complex. Br. J. Cancer 107, 516–526 (2012).
Acknowledgements
This study was supported by ERC, SNSF, Josef Steiner Cancer Research Foundation, Swiss Cancer League and Champalimaud Foundation to E.M.; and Swiss Cancer League, LB692, LB506, Seeds of Science, Winthrop P Rockefeller Cancer Institute and Creighton University startup funds to R.G. We thank K. Polyak for experimental suggestions; J. Billheimer and A. Dhiman for help with analysis; A. Gogna for support; and the MTT platform (R. Tomás), the Histopathology Platform (I. Terras Marques, M. I. Romano, S. Casimiro and S. Dias) and the Rodent platform at the Champalimaud Centre for the Unknown.
Ethics declarations
Competing interests
: The authors declare no competing interests.
Additional information
Publisher's note: Springer Nature remains neutral with regard to jurisdictional claims in published maps and institutional affiliations.
Extended data figures and tables
Supplementary information
About this article
Cite this article
Madan, E., Pelham, C.J., Nagane, M. et al. Flower isoforms promote competitive growth in cancer. Nature 572, 260–264 (2019). https://doi.org/10.1038/s41586-019-1429-3
Received:

Accepted:

Published:

Issue Date:

DOI: https://doi.org/10.1038/s41586-019-1429-3
Comments
By submitting a comment you agree to abide by our Terms and Community Guidelines. If you find something abusive or that does not comply with our terms or guidelines please flag it as inappropriate.