Abstract
Nucleosome positioning is critical to chromatin accessibility and is associated with gene expression programs in cells1,2,3. Previous nucleosome mapping methods assemble profiles from cell populations and reveal a cell-averaged pattern: nucleosomes are positioned and form a phased array that surrounds the transcription start sites of active genes3,4,5,6 and DNase I hypersensitive sites7. However, even in a homogenous population of cells, cells exhibit heterogeneity in expression in response to active signalling8,9 that may be related to heterogeneity in chromatin accessibility10,11,12. Here we report a technique, termed single-cell micrococcal nuclease sequencing (scMNase-seq), that can be used to simultaneously measure genome-wide nucleosome positioning and chromatin accessibility in single cells. Application of scMNase-seq to NIH3T3 cells, mouse primary naive CD4 T cells and mouse embryonic stem cells reveals two principles of nucleosome organization: first, nucleosomes in heterochromatin regions, or that surround the transcription start sites of silent genes, show large variation in positioning across different cells but are highly uniformly spaced along the nucleosome array; and second, nucleosomes that surround the transcription start sites of active genes and DNase I hypersensitive sites show little variation in positioning across different cells but are relatively heterogeneously spaced along the nucleosome array. We found a bimodal distribution of nucleosome spacing at DNase I hypersensitive sites, which corresponds to inaccessible and accessible states and is associated with nucleosome variation and variation in accessibility across cells. Nucleosome variation is smaller within single cells than across cells, and smaller within the same cell type than across cell types. A large fraction of naive CD4 T cells and mouse embryonic stem cells shows depleted nucleosome occupancy at the de novo enhancers detected in their respective differentiated lineages, revealing the existence of cells primed for differentiation to specific lineages in undifferentiated cell populations.
Access options
Access options
Subscribe to Journal
Get full journal access for 1 year
$199.00
only $3.90 per issue
All prices are NET prices.
VAT will be added later in the checkout.
Rent or Buy article
Get time limited or full article access on ReadCube.
from$8.99
All prices are NET prices.
References
1.

Shivaswamy, S. et al. Dynamic remodeling of individual nucleosomes across a eukaryotic genome in response to transcriptional perturbation. PLoS Biol. 6, e65 (2008).

2.

Lam, F. H., Steger, D. J. & O'Shea, E. K. Chromatin decouples promoter threshold from dynamic range. Nature 453, 246–250 (2008).

3.

Schones, D. E. et al. Dynamic regulation of nucleosome positioning in the human genome. Cell 132, 887–898 (2008).

4.

Albert, I. et al. Translational and rotational settings of H2A.Z nucleosomes across the Saccharomyces cerevisiae genome. Nature 446, 572–576 (2007).

5.

Mavrich, T. N. et al. A barrier nucleosome model for statistical positioning of nucleosomes throughout the yeast genome. Genome Res. 18, 1073–1083 (2008).

6.

Mavrich, T. N. et al. Nucleosome organization in the Drosophila genome. Nature 453, 358–362 (2008).

7.

Gaffney, D. J. et al. Controls of nucleosome positioning in the human genome. PLoS Genet. 8, e1003036 (2012).

8.

Tang, F. et al. mRNA-seq whole-transcriptome analysis of a single cell. Nat. Methods 6, 377–382 (2009).

9.

Macosko, E. Z. et al. Highly parallel genome-wide expression profiling of individual cells using nanoliter droplets. Cell 161, 1202–1214 (2015).

10.

Buenrostro, J. D. et al. Single-cell chromatin accessibility reveals principles of regulatory variation. Nature 523, 486–490 (2015).

11.

Cusanovich, D. A. et al. Multiplex single cell profiling of chromatin accessibility by combinatorial cellular indexing. Science 348, 910–914 (2015).

12.

Jin, W. et al. Genome-wide detection of DNase I hypersensitive sites in single cells and FFPE tissue samples. Nature 528, 142–146 (2015).

13.

Kaplan, N., Hughes, T. R., Lieb, J. D., Widom, J. & Segal, E. Contribution of histone sequence preferences to nucleosome organization: proposed definitions and methodology. Genome Biol. 11, 140 (2010).

14.

Valouev, A. et al. Determinants of nucleosome organization in primary human cells. Nature 474, 516–520 (2011).

15.

Zhang, Z. et al. A packing mechanism for nucleosome organization reconstituted across a eukaryotic genome. Science 332, 977–980 (2011).

16.

Brogaard, K., Xi, L., Wang, J. P. & Widom, J. A map of nucleosome positions in yeast at base-pair resolution. Nature 486, 496–501 (2012).

17.

Valouev, A. et al. A high-resolution, nucleosome position map of C. elegans reveals a lack of universal sequence-dictated positioning. Genome Res. 18, 1051–1063 (2008).

18.

Hughes, A. L., Jin, Y., Rando, O. J. & Struhl, K. A functional evolutionary approach to identify determinants of nucleosome positioning: a unifying model for establishing the genome-wide pattern. Mol. Cell 48, 5–15 (2012).

19.

Teif, V. B. et al. Genome-wide nucleosome positioning during embryonic stem cell development. Nat. Struct. Mol. Biol. 19, 1185–1192 (2012).

20.

Szerlong, H. J. & Hansen, J. C. Nucleosome distribution and linker DNA: connecting nuclear function to dynamic chromatin structure. Biochem. Cell Biol. 89, 24–34 (2011).

21.

Ito, T., Bulger, M., Pazin, M. J., Kobayashi, R. & Kadonaga, J. T. ACF, an ISWI-containing and ATP-utilizing chromatin assembly and remodeling factor. Cell 90, 145–155 (1997).

22.

Fan, Y. et al. Histone H1 depletion in mammals alters global chromatin structure but causes specific changes in gene regulation. Cell 123, 1199–1212 (2005).

23.

Öberg, C., Izzo, A., Schneider, R., Wrange, Ö. & Belikov, S. Linker histone subtypes differ in their effect on nucleosomal spacing in vivo. J. Mol. Biol. 419, 183–197 (2012).

24.

Hartley, P. D. & Madhani, H. D. Mechanisms that specify promoter nucleosome location and identity. Cell 137, 445–458 (2009).

25.

Hu, G. et al. Regulation of nucleosome landscape and transcription factor targeting at tissue-specific enhancers by BRG1. Genome Res. 21, 1650–1658 (2011).

26.

Yue, F. et al. A comparative encyclopedia of DNA elements in the mouse genome. Nature 515, 355–364 (2014).

27.

Maurano, M. T. et al. Large-scale identification of sequence variants influencing human transcription factor occupancy in vivo. Nat. Genet. 47, 1393–1401 (2015).

28.

Tolstorukov, M. Y., Volfovsky, N., Stephens, R. M. & Park, P. J. Impact of chromatin structure on sequence variability in the human genome. Nat. Struct. Mol. Biol. 18, 510–515 (2011).

29.

Rotem, A. et al. Single-cell ChIP-seq reveals cell subpopulations defined by chromatin state. Nat. Biotechnol. 33, 1165–1172 (2015).
Acknowledgements
We thank B. Z. Stanton for critical reading of the manuscript, B. Z. Stanton and J. Cooper for discussions, the National Heart, Lung, and Blood Institute DNA Sequencing Core Facility for sequencing the libraries, the National Heart, Lung, and Blood Institute Flow Cytometry Core facility for sorting the cells, and the National Institutes of Health Biowulf High Performance Computing Systems for computing service. The work was supported by Division of Intramural Research, National Heart, Lung and Blood Institute.
Reviewer information
Nature thanks M. Buck and the other anonymous reviewer(s) for their contribution to the peer review of this work.
Ethics declarations
Competing interests
The authors declare no competing interests.
Additional information
Publisher's note: Springer Nature remains neutral with regard to jurisdictional claims in published maps and institutional affiliations.
Extended data figures and tables
Supplementary information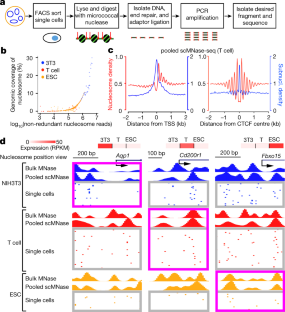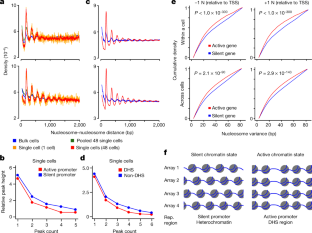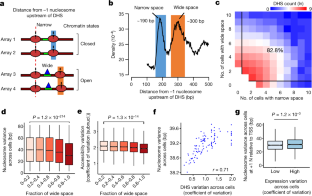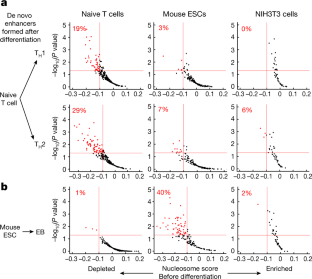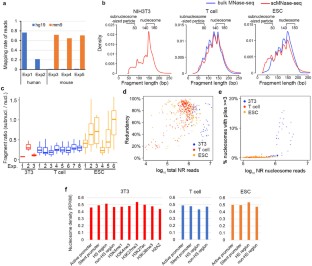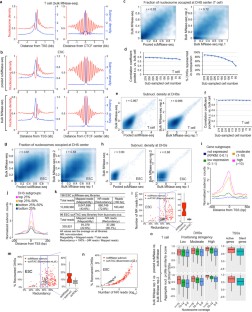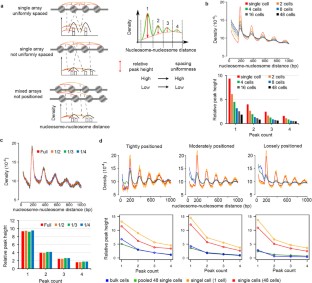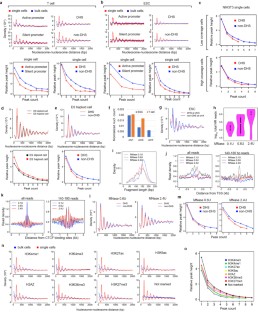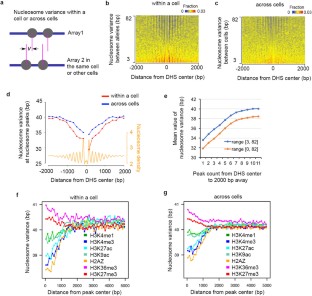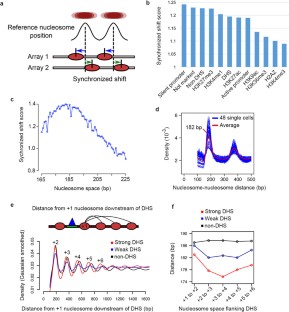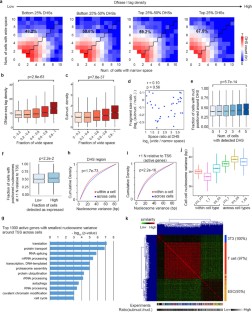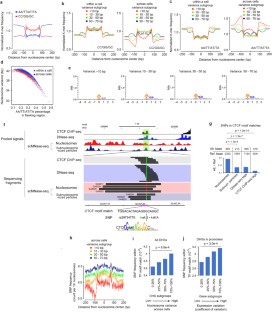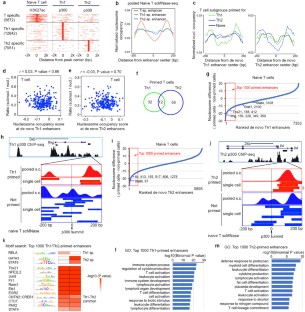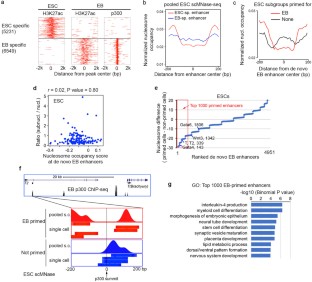 Comments
By submitting a comment you agree to abide by our Terms and Community Guidelines. If you find something abusive or that does not comply with our terms or guidelines please flag it as inappropriate.