A new study shows that men with low-volume metastatic castration-sensitive prostate cancer and the 1245A>C variant of HSD3B1 who receive androgen deprivation therapy (ADT) have a shorter time to developing castration-resistant prostate cancer and shorter overall survival than those with HSD3B1 1245A. The findings corroborate HSD3B1 1245A>C as a possible biomarker of patient outcome on ADT.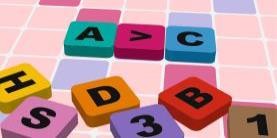 HSD3B1 encodes 3β-HSD1, which converts adrenal dehydroepiandrosterone into dihydrotestosterone. This enzyme provides a pathway for prostate tumours to overcome ADT, which targets testosterone production via the testes; however, HSD3B1 1245A (adrenal-restrictive) encodes a 3β-HSD1 that is rapidly degraded, restricting this resistance mechanism. By contrast, HSD3B1 1245A>C (adrenal-permissive) encodes a stable enzyme, resulting in robust conversion of dehydroepiandrosterone into dihydrotestosterone.
"Clinical data from seven cohorts now show that inheritance of the adrenal-permissive allele confers more rapid dihydrotestosterone synthesis from extragonadal (mainly adrenal) precursor steroids and more rapid development of castration-resistant prostate cancer," explains Nima Sharifi, senior author of the study. "We decided to validate these findings further, using samples from the phase III CHAARTED trial, which randomized men with low-volume or high-volume metastatic castration-sensitive prostate cancer to ADT or ADT plus docetaxel."
The team genotyped white men, in whom HSD3B1 1245A>C is more common than HSD3B1 1245A, and correlated genotype with clinical outcomes. Of 475 men, 56.8% had ≥1 HSD3B1 1245A>C allele. In those with low-volume disease and this adrenal-permissive genotype, freedom from castration-resistant prostate cancer at 2 years was significantly lower than in those with the adrenal-restrictive genotype (51.0% versus 70.5%; HR 1.89, 95% CI 1.13–3.14, P = 0.02). In the same group, 5-year overall survival was also significantly lower than in men with the adrenal-restrictive genotype (57.5% versus 70.8%; HR 1.74, 95% CI 1.01–3.00, P = 0.045). No association was seen between genotype and outcomes in men with high-volume disease and no interaction existed between genotype and benefit from docetaxel.
The findings corroborate HSD3B1 1245A>C as a possible biomarker of patient outcome on ADT
"These results provide additional high-level validation for HSD3B1 as a biomarker of clinical outcome after castration," summarizes Sharifi. "We are doing additional work in other clinical trials to determine how this information could be used for management of castration-sensitive prostate cancer."
References
Original article
Related article
Hettel, D. & Sharifi, N. HSD3B1 status as a biomarker of androgen deprivation resistance and implications for prostate cancer. Nat. Rev. Urol. 15, 191–196 (2018)
About this article
Cite this article
Thoma, C. HSD3B1 genotype predicts castration resistance. Nat Rev Urol 17, 193 (2020). https://doi.org/10.1038/s41585-020-0300-5
Published:

Issue Date:

DOI: https://doi.org/10.1038/s41585-020-0300-5