As one of the four main opioid receptor subtypes, κ-opioid receptor (KOR) is involved in pain processing, consciousness and addiction. However, unlike other opioid receptors, KOR is also expressed by pre-chondrocytes and seems to be involved in preventing cartilage degeneration and osteoarthritis (OA).
"Our previous studies laid the foundation for establishing KOR signalling as a potential therapeutic target for not only pain relief, but also for prevention of joint cartilage degeneration. However, the precise molecular mechanisms involved in KOR regulation of joint development and health remained largely unsolved," explains Denis Evseenko, corresponding author of a new study published in Arthritis & Rheumatology. "Our group was interested in finding a novel signalling mechanism of KOR modulation, as opioid receptor signalling could have therapeutic potential in treating degenerative joint disease."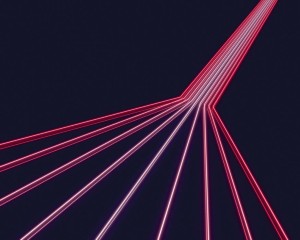 KOR is a G protein-coupled receptor that can signal through secondary messengers that are known to inhibit the Hedgehog signalling pathway, which also has a role in cartilage degeneration and OA development. Evseenko and colleagues used the selective KOR agonist JT09, which is analgesic but has reduced addictive qualities, to determine if KOR signalling pathways affected Hedgehog signalling pathways.
In vitro, JT09 inhibited Hedgehog signalling in healthy and osteoarthritic human chondrocytes. In rats with partial medial meniscectomy-induced OA, intra-articular injection of JT09 reduced cartilage loss at 6 weeks compared with injection of saline and prevented degenerative changes to the structure of the articular surface. These changes were accompanied by a reduction in components of the Hedgehog signalling pathway in the articular cartilage.
"intra-articular injection of JT09 reduced cartilage loss at 6 weeks compared with injection of saline"
"Our study defines a novel molecular mechanism for the role of the KOR in articular cartilage homeostasis and disease, providing a unifying mechanistic basis for the overlap in processes and pathologies that involve opioid and Hedgehog signalling," concludes first author Alexander Weber.
References
Original article
Weber, A. E. et al. Kappa opioids modulate hedgehog signaling to attenuate osteoarthritis. Arthritis Rheumatol. https://doi.org/10.1002/art.41250 (2020)
About this article
Cite this article
Clarke, J. Opioid and Hedgehog signalling pathways converge to modulate OA. Nat Rev Rheumatol 16, 297 (2020). https://doi.org/10.1038/s41584-020-0429-x