Astrocytes provide metabolic support to neurons by metabolizing glucose to produce lactate, which neurons use for energy. owever, whether and how changes in astrocytic metabolism can affect neurons and behaviour is not clear. Now, Jimenez-Blasco et al. show in mice that activation of the mitochondrial membrane cannabinoid 1 receptor (mtCB1) in astrocytes disrupts the metabolism of these cells and neurons, and induces deficits in social behaviour.
The authors identified CB1 in juxtaposition with astrocytic mitochondria. Treating cultured mouse astrocytes with a cell-permeable CB1 agonist (HU210 or THC), but not a cell-impermeable CB1 agonist, reduced mitochondrial complex I activity. This effect was restored in CB1-null astrocytes by re-expressing wild-type (WT) CB1, but not a form of CB1 excluded from mitochondria. Thus, mtCB1 activation reduces astrocyte metabolism through complex I.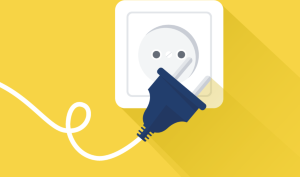 In WT astrocytes and mouse brains, HU210 and THC reduced Ser173 phosphorylation of the complex I subunit NDUFS4 (NADH dehydrogenase (ubiquinone) iron-sulphur protein 4). By contrast, THC did not reduce NDUFS4 phosphorylation in CB1-null astrocytes. In addition, complex I function in astrocytes expressing a phosphomimetic form of NDUFS4 (NDUFS4-PM) was unaffected by CB1 agonism. The authors also showed that NDUFS4 Ser173 phosphorylation is needed for complex I stability, thus indicating that CB1 activation destabilizes complex I by reducing NDUFS4 phosphorylation.
Previous research suggests that mitochondrial reactive oxygen species (mROS) generated by complex I are sensed by hypoxia-inducible factor 1 (HIF1), which in turn promotes glycolysis and lactate release. Here, THC reduced mROS production, HIF1 subunit levels and lactate release in WT, but not NDUFS4-PM-expressing or CB1-null, astrocytes. Moreover, neurons co-cultured with WT astrocytes that had previously been treated with THC or HU210 showed signs of bioenergetic stress that were ameliorated by lactate supplementation. Thus, astrocyte CB1 agonism disrupts the glycolytic support that astrocytes provide to neurons.
Next, the authors tested the effects of astrocyte CB1 activation on behaviour in two social interaction tasks. THC injection led to deficits in the two-chamber social interaction test in WT mice but not in mice lacking CB1 in astrocytes or in WT mice that had received an intracerebroventricular injection of lactate. Knockdown of monocarboxylate transporter 2 (which carries lactate into neurons) in the hippocampus and prefrontal cortex of mice also occluded the effects of THC treatment on social interactions, implying that the behavioural effects of astrocyte CB1 agonism are mediated by a reduction in the supply of lactate to neurons.
"CB1 activation destabilizes complex I"
Together, these findings demonstrate that activation of astrocyte mtCB1 induces metabolic disruption in astrocytes and neurons, resulting in behavioural changes.
About this article
Cite this article
Bray, N. Misbalance in metabolism. Nat Rev Neurosci 21, 452 (2020). https://doi.org/10.1038/s41583-020-0354-7