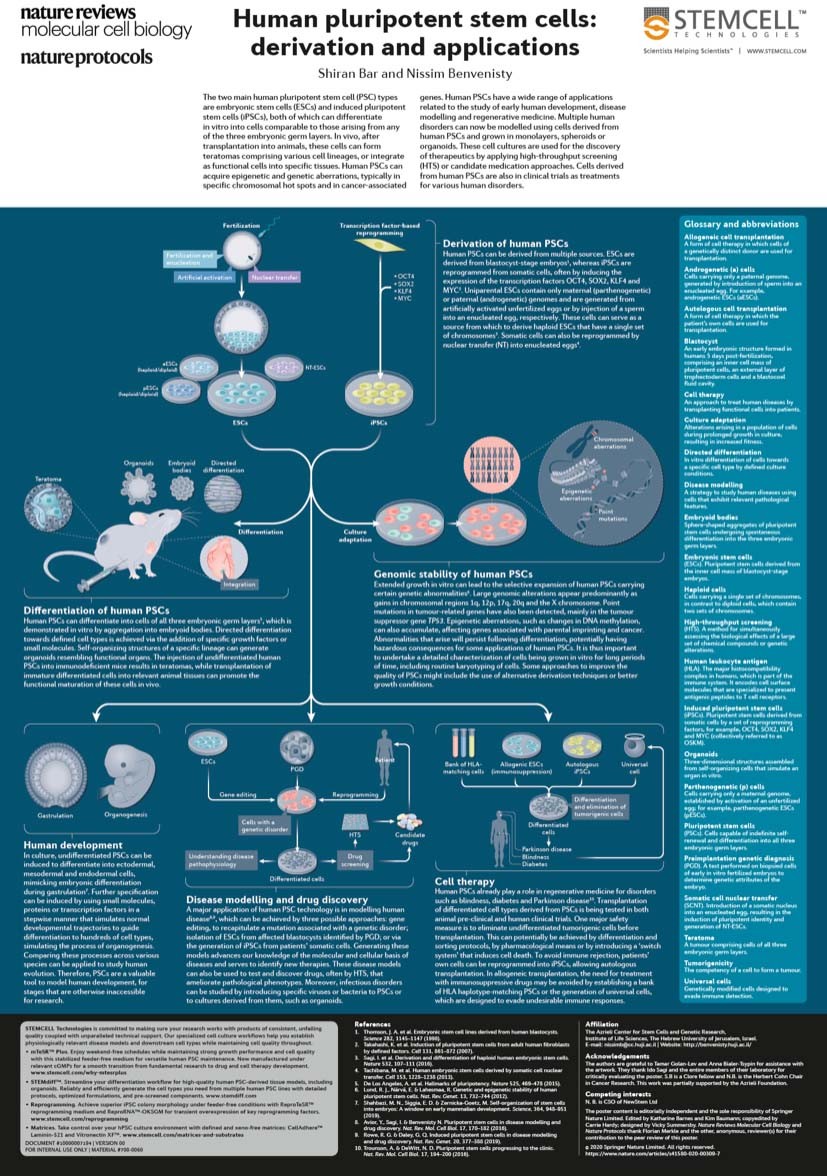 Pluripotent stem cells (PSCs) can be maintained in culture and directed to differentiate into a wide range of cell types. This poster illustrates the derivation and differentiation of human PSCs; the challenges associated with the accumulation of mutations during culturing; and key applications of these cells, such as cell-based therapies, disease modelling, drug discovery and the study of human development.
This poster is freely available online thanks to support from STEMCELL Technologies.
The poster has been peer reviewed and, as always, Springer Nature retains sole responsibility for all editorial content.
About this article
Cite this article
Bar, S., Benvenisty, N. Human pluripotent stem cells: derivation and applications. Nat Rev Mol Cell Biol (2020). https://doi.org/10.1038/s41580-020-00309-7
Published:

DOI: https://doi.org/10.1038/s41580-020-00309-7