PrimeView | Published:
REM sleep behaviour disorder
Nature Reviews Disease Primersvolume 4, Article number: 20 (2018) | Download Citation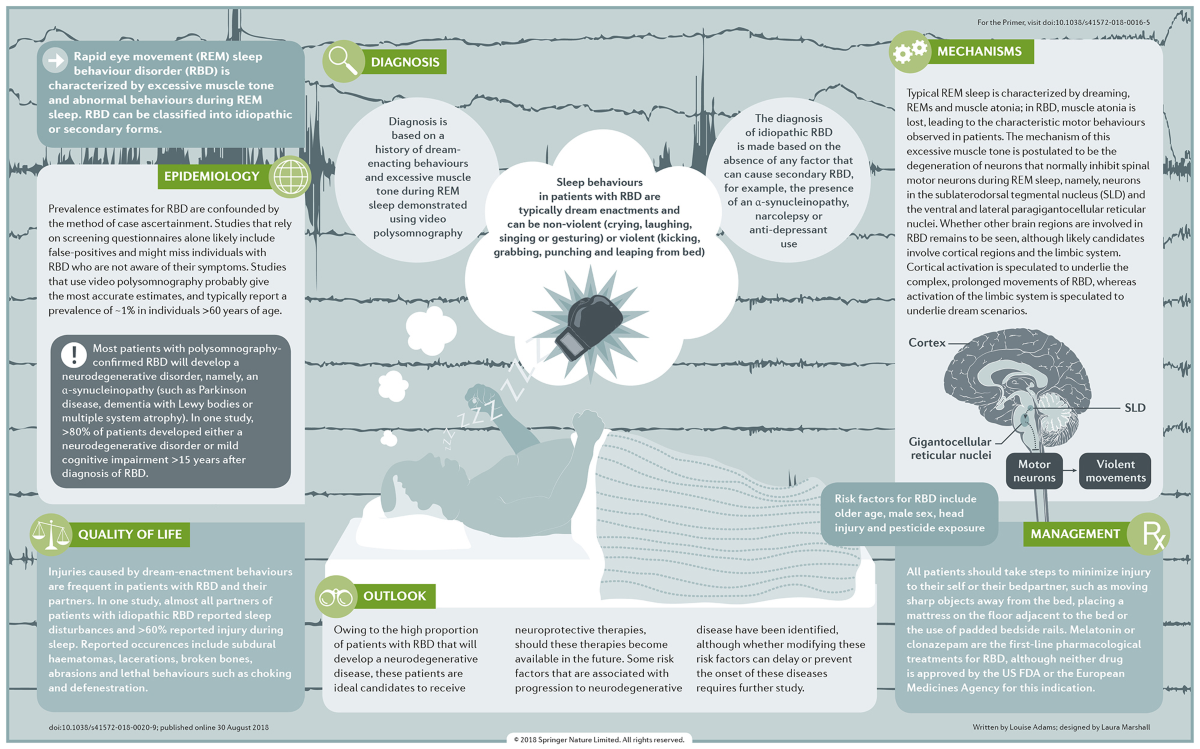 REM sleep behaviour disorder (RBD) is characterized by a loss of muscle atonia during REM sleep, leading to excess muscle tone and abnormal behaviours. This PrimeView focuses on the diagnosis of RBD, which typically relies on clinical interview and video polysomnography.
Rights and permissions
To obtain permission to re-use content from this article visit RightsLink.