The FDA accelerated approvals of pembrolizumab for patients with microsatellite instability-high (MSI-H)/deficient DNA mismatch repair (dMMR) metastatic or unresectable solid tumours, and of nivolumab (with or without ipilimumab), for patients with MSI-H/dMMR metastatic colorectal cancer (CRC) provide potentially curative options for such patients. Now, data from KEYNOTE-164 and KEYNOTE-158 provide further evidence on the efficacy of pembrolizumb in this setting.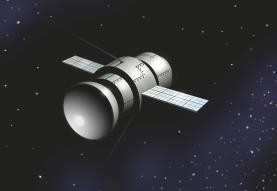 In KEYNOTE-164, a total of 124 patients with metastatic MSI-H/dMMR CRC were assigned to either group A (on the basis of receipt of ≥1 prior line of therapy) or group B (≥2 prior lines) and received pembrolizumab for up to 35 cycles or until disease progression. The primary end point was objective response rate (ORR).
At a median follow-up duration of 31.3 months (group A) and 24.2 months (group B), both groups had an ORR of 33%. Median overall survival (OS) durations were 31.4 months in group A and not reached in group B (2-year OS 63%), with similar risks of grade 3–4 treatment-related adverse events (TRAEs, 16% and 13%, respectively).
In KEYNOTE-158, a total of 233 patients with one of 27 different advanced-stage MSI-H/dMMR nonCRC solid tumour types received 3-weekly pembrolizumab for up to 2 years or until disease progression, with a primary end point of ORR.
At a median follow-up duration of 13.4 months, 33.4% of patients had an objective response; however, ORRs varied substantially when stratified by primary tumour histology. Among tumour types for which >10 patients were included, those with endometrial cancer had an ORR of 57.1%, compared with 18.2% for pancreatic cancer and 0% for CNS cancers. These lower ORRs were reflected in median OS durations of 4.0 months and 5.6 months among patients with pancreatic cancer or glioblastoma, respectively. By contrast, median OS was not reached in the endometrial, gastric, ovarian, or small intestine cancer subgroups and was 24.3 months among patients with cholangiocarcinoma.
Similar to KEYNOTE-164, 14.6% of patients had grade 3–4 TRAEs. One patient died of treatment-related pneumonia.
"data from KEYNOTE-164 and KEYNOTE-158 provide further evidence on the efficacy of pembrolizumb"
These findings support the continued use of immune-checkpoint inhibitors in the majority of patients with MSI-H/dMMR solid tumours. However, the substantially lower ORRs and OS durations of patients with pancreatic or CNS cancers challenge the idea that MSI-H/dMMR can be applied to all solid tumour types regardless of primary histology.
About this article
Cite this article
Sidaway, P. MSI-H: a truly agnostic biomarker?. Nat Rev Clin Oncol 17, 68 (2020). https://doi.org/10.1038/s41571-019-0310-5
Further reading
Mohamed E. Salem

,

Alberto Puccini

&

Jeanne Tie

American Society of Clinical Oncology Educational Book (2020)

Mohamed E. Salem

,

J. Nicholas Bodor

,

Alberto Puccini

,

Joanne Xiu

,

Richard M. Goldberg

,

Axel Grothey

,

W. Michael Korn

,

Anthony F. Shields

,

William M Worrilow

,

Edward S. Kim

,

Heinz‐Josef Lenz

,

John L. Marshall

&

Michael J. Hall

International Journal of Cancer (2020)