Ionizable phospholipids have been developed to enhance the delivery of mRNA and sgRNA for gene editing by selective organ targeting and endosomal membrane destabilization.
Access options
Subscribe to Journal
Get full journal access for 1 year
$59.00
only $4.92 per issue
All prices are NET prices.
VAT will be added later in the checkout.
Tax calculation will be finalised during checkout.
Rent or Buy article
Get time limited or full article access on ReadCube.
from$8.99
All prices are NET prices.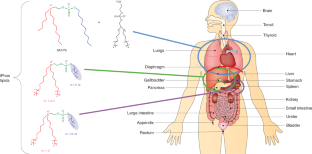 References
1.

Dowdy, S. F. Nat. Biotechnol. 35, 222–229 (2017).

2.

Kulkarni, J. A. et al. Nucleic Acid Ther. 28, 146–157 (2018).

3.

Jayaraman, M. et al. Agnew Chem. Int. Ed. 51, 8529–8533 (2012).

4.

Gilleron, J. et al. Nat. Biotechnol. 31, 638–646 (2013).

5.

Gustafson, H. H. et al. Nano Today. 10, 487–510 (2015).

6.

Liu, S. et al. Nat. Mater. https://doi.org/10.1038/s41563-020-00886-0 (2021).
Ethics declarations
Competing interests
S.F.D. is a member of the scientific advisory board of Generation Bio, a gene therapy biotechnology company.
About this article
Cite this article
Jadhav, S.G., Dowdy, S.F. Overcoming delivery barriers with LNPs. Nat. Mater. 20, 575–577 (2021). https://doi.org/10.1038/s41563-021-00988-3