By considering the topology of chiral crystals, a new type of massless fermion, connected with giant arc-like surface states, are predicted. Such Kramers–Weyl fermions should manifest themselves in a wide variety of chiral materials.
Access options
Subscribe to Journal
Get full journal access for 1 year
$199.00
only $16.58 per issue
All prices are NET prices.
VAT will be added later in the checkout.
Rent or Buy article
Get time limited or full article access on ReadCube.
from$8.99
All prices are NET prices.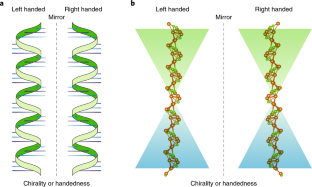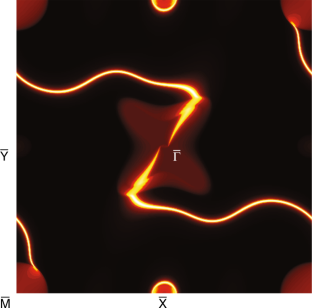 References
1.

Davies, P. The Origin of Life (Penguin, London, 2003).

2.

Chang, G. et al. Nat. Mater. https://doi.org/10.1038/s41563-018-0169-3 (2018).

3.

Bradlyn, B. et al. Nature 547, 298–305 (2017).

4.

Bradlyn, B. et al. Science 353, aaf5037 (2016).

5.

Lv, B. Q. et al. Nature 546, 627–631 (2017).
About this article
Cite this article
Shekhar, C. Chirality meets topology. Nature Mater 17, 953–954 (2018). https://doi.org/10.1038/s41563-018-0210-6
Further reading
Daniel S. Sanchez

,

Ilya Belopolski

,

Tyler A. Cochran

,

Xitong Xu

,

Jia-Xin Yin

,

Guoqing Chang

,

Weiwei Xie

,

Kaustuv Manna

,

Vicky Süß

,

Cheng-Yi Huang

,

Nasser Alidoust

,

Daniel Multer

,

Songtian S. Zhang

,

Nana Shumiya

,

Xirui Wang

,

Guang-Qiang Wang

,

Tay-Rong Chang

,

Claudia Felser

,

Su-Yang Xu

,

Shuang Jia

,

Hsin Lin

&

M. Zahid Hasan

Nature (2019)

Ryo Kurosaki

,

Mitsuharu Suzuki

,

Hironobu Hayashi

,

Michiya Fujiki

,

Naoki Aratani

&

Hiroko Yamada

Chemical Communications (2019)