Abstract
Epidemiological studies show high comorbidity between different mental health problems, indicating that individuals with a diagnosis of one disorder are more likely to develop other mental health problems. Genetic studies reveal substantial sharing of genetic factors across mental health traits. However, mental health is also genetically correlated with socio-economic status (SES), and it is therefore important to investigate and disentangle the genetic relationship between mental health and SES. We used summary statistics from large genome-wide association studies (average N ~ 160,000) to estimate the genetic overlap across nine psychiatric disorders and seven substance use traits and explored the genetic influence of three different indicators of SES. Using genomic structural equation modelling, we show significant changes in patterns of genetic correlations after partialling out SES-associated genetic variation. Our approach allows the separation of disease-specific genetic variation and genetic variation shared with SES, thereby improving our understanding of the genetic architecture of mental health.
Relevant articles
Open Access articles citing this article.
Laura A. Greco

,

William R. Reay

…

Murray J. Cairns

Translational Psychiatry Open Access 23 September 2022

Elleke Tissink

,

Siemon C. de Lange

…

Danielle Posthuma

Communications Biology Open Access 16 July 2022

Maria Niarchou

,

Daniel E. Gustavson

…

Reyna L. Gordon

Nature Human Behaviour Open Access 16 June 2022
Access options
Subscribe to Nature+
Get immediate online access to the entire Nature family of 50+ journals
Subscribe to Journal
Get full journal access for 1 year
$119.00
only $9.92 per issue
All prices are NET prices.
VAT will be added later in the checkout.
Tax calculation will be finalised during checkout.
Buy article
Get time limited or full article access on ReadCube.
$32.00
All prices are NET prices.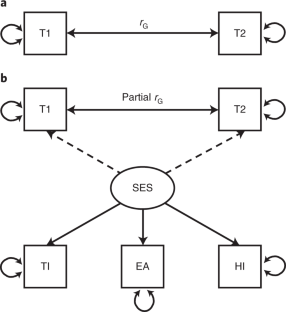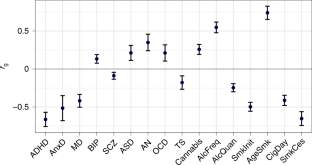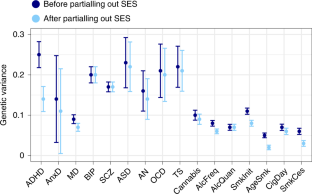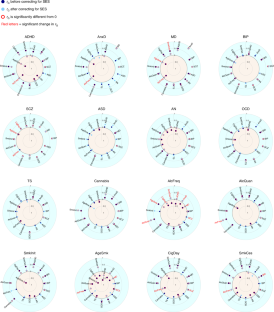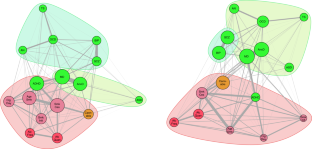 References
GBD 2017 Disease and Injury Incidence and Prevalence Consortium. Global, regional, and national incidence, prevalence, and years lived with disability for 328 diseases and injuries for 195 countries, 1990–2016: a systematic analysis for the Global Burden of Disease Study 2016. Lancet 390, 1211–1259 (2017).

Brainstorm Consortium. Analysis of shared heritability in common disorders of the brain. Science 360, 6395 (2018).

Cross-Disorder Group of the Psychiatric Genomics, C. Genomic relationships, novel loci, and pleiotropic mechanisms across eight psychiatric disorders. Cell 179, 1469–1482 e1411 (2019).

Abdellaoui, A. et al. Genetic correlates of social stratification in Great Britain. Nat. Hum. Behav. 3, 1332–1342 (2019).

Polderman, T. J. C. et al. Meta-analysis of the heritability of human traits based on fifty years of twin studies. Nat. Genet. 47, 702–70 (2015).

Sullivan, P. F., Daly, M. J. & O'Donovan, M. Genetic architectures of psychiatric disorders: the emerging picture and its implications. Nat. Rev. Genet. 13, 537–551 (2012).

Boomsma, D., Busjahn, A. & Peltonen, L. Classical twin studies and beyond. Nat. Rev. Genet. 3, 872–882 (2002).

Middeldorp, C. M., Cath, D. C., Van Dyck, R. & Boomsma, D. I. The co-morbidity of anxiety and depression in the perspective of genetic epidemiology. A review of twin and family studies. Psychol. Med. 35, 611–624 (2005).

Kendler, K. S., Prescott, C. A., Myers, J. & Neale, M. C. The structure of genetic and environmental risk factors for common psychiatric and substance use disorders in men and women. Arch. Gen. Psychiatry 60, 929–937 (2003).

Ystrom, E., Reichborn-Kjennerud, T., Neale, M. C. & Kendler, K. S. Genetic and environmental risk factors for illicit substance use and use disorders: joint analysis of self and co-twin ratings. Behav. Genet. 44, 1–13 (2014).

Derks, E. M., Vink, J. M., Willemsen, G., van den Brink, W. & Boomsma, D. I. Genetic and environmental influences on the relationship between adult ADHD symptoms and self-reported problem drinking in 6024 Dutch twins. Psychol. Med. 44, 2673–2683 (2014).

Bulik-Sullivan, B. K. et al. LD score regression distinguishes confounding from polygenicity in genome-wide association studies. Nat. Genet. 47, 291–295 (2015).

Bulik-Sullivan, B. et al. An atlas of genetic correlations across human diseases and traits. Nat. Genet. 47, 1236–1241 (2015).

Vink, J. & Schellekens, A. Relating addiction and psychiatric disorders. Science 361, 1323–1324 (2018).

Abdellaoui, A., Smit, D. J. A., Brink, W. V. D., Denys, D. & Verweij, K. J. H. Genomic relationships across psychiatric disorders including substance use disorders. Preprint at medRxiv https://doi.org/10.1101/2020.06.08.20125732 (2020).

Selzam, S. et al. Comparing within- and between-family polygenic score prediction. Am. J. Hum. Genet. 105, 351–363 (2019).

Morris, T. T., Davies, N. M., Hemani, G. & Smith, G. D. Population phenomena inflate genetic associations of complex social traits. Sci. Adv. 6, eaay0328 (2020).

Cheesman, R. et al. Comparison of adopted and nonadopted individuals reveals gene–environment interplay for education in the UK Biobank. Psychol. Sci. 31, 582–591 (2020).

Karriker-Jaffe, K. J. Neighborhood socioeconomic status and substance use by U.S. adults. Drug. Alcohol. Depen. 133, 212–221 (2013).

McLaughlin, K. A., Costello, E. J., Leblanc, W., Sampson, N. A. & Kessler, R. C. Socioeconomic status and adolescent mental disorders. Am. J. Public Health 102, 1742–1750 (2012).

Hill, W. D. et al. Molecular genetic contributions to social deprivation and household income in UK Biobank. Curr. Biol. 26, 3083–3089 (2016).

Cesarini, D. & Visscher, P. M. Genetics and educational attainment. NPJ Sci. Learn. 2, 4 (2017).

Liu, M. et al. Association studies of up to 1.2 million individuals yield new insights into the genetic etiology of tobacco and alcohol use. Nat. Genet. 51, 237–244 (2019).

Marees, A. T. et al. Potential influence of socioeconomic status on genetic correlations between alcohol consumption measures and mental health. Psychol. Med. 50, 484–498 (2020).

Improving the Measurement of Socioeconomic Status for the National Assessment of Educational Progress: A Theoretical Foundation https://nces.ed.gov/nationsreportcard/pdf/researchcenter/Socioeconomic_Factors.pdf (National Center for Education Statistics, 2012).

Townsend, P., Phillimore, P. & Beattie, A. Health and Deprivation: Inequality and the North (Croom Helm, 1988).

Lee, J. J. et al. Gene discovery and polygenic prediction from a genome-wide association study of educational attainment in 1.1 million individuals. Nat. Genet. 50, 1112–111 (2018).

Trzaskowski, M. et al. Genetic influence on family socioeconomic status and children's intelligence. Intelligence 42, 83–88 (2014).

White, K. R. The relation between socioeconomic status and academic achievement. Psychol. Bull. 91, 461–481 (1982).

Gotzinger, A. D. et al. Genomic structural equation modelling provides insights into the multivariate genetic architecture of complex traits. Nat. Hum. Behav. 3, 513–525 (2019).

Newman, M. E. J. & Girvan, M. Finding and evaluating community structure in networks. Phys. Rev. E69, 026113 (2004).

Pasman, J. A. et al. GWAS of lifetime cannabis use reveals new risk loci, genetic overlap with psychiatric traits, and a causal influence of schizophrenia. Nat. Neurosci. 21, 1161–116 (2018).

King, M. D. & Bearman, P. S. Socioeconomic status and the increased prevalence of autism in California. Am. Sociol. Rev. 76, 320–346 (2011).

Lindberg, L. & Hjern, A. Risk factors for anorexia nervosa: a national cohort study. Int J. Eat. Disord. 34, 397–408 (2003).

Eid, L. et al. Bipolar disorder and socioeconomic status: what is the nature of this relationship? Int J. Bipolar Disord. 1, 9 (2013).

Gfroerer, J. C., Larson, S. L. & Colliver, J. D. Drug use patterns and trends in rural communities. J. Rural Health 23, 10–15 (2007).

Patrick, M. E., Wightman, P., Schoeni, R. F. & Schulenberg, J. E. Socioeconomic status and substance use among young adults: a comparison across constructs and drugs. J. Stud. Alcohol Drugs 73, 772–782 (2012).

Krueger, R. F., Markon, K. E., Patrick, C. J., Benning, S. D. & Kramer, M. D. Linking antisocial behavior, substance use, and personality: an integrative quantitative model of the adult externalizing spectrum. J. Abnorm. Psychol. 116, 645–666 (2007).

Caspi, A. & Moffitt, T. E. All for one and one for all: mental disorders in one dimension. Am. J. Psychiatry 175, 831–844 (2018).

Jones-Webb, R. et al. Alcohol and malt liquor availability and promotion and homicide in inner cities. Subst. Use Misuse 43, 159–177 (2008).

Romley, J. A., Cohen, D., Ringel, J. & Sturm, R. Alcohol and environmental justice: the density of liquor stores and bars in urban neighborhoods in the United States. J. Stud. Alcohol Drugs 68, 48–55 (2007).

Kim, J. Neighborhood disadvantage and mental health: the role of neighborhood disorder and social relationships. Soc. Sci. Res 39, 260–271 (2010).

Patel, V., Flisher, A. J., Hetrick, S. & McGorry, P. Adolescent Health 3 - Mental health of young people: a global public-health challenge. Lancet 369, 1302–1313 (2007).

Deary, I. J., Strand, S., Smith, P. & Fernandes, C. Intelligence and educational achievement. Intelligence 35, 13–21 (2007).

Strenze, T. Intelligence and socioeconomic success: a meta-analytic review of longitudinal research. Intelligence 35, 401–426 (2007).

Chamorro, J. et al. Impulsivity in the general population: a national study. J. Psychiatr. Res. 46, 994–1001 (2012).

Ersche, K. D., Turton, A. J., Pradhan, S., Bullmore, E. T. & Robbins, T. W. Drug addiction endophenotypes: impulsive versus sensation-seeking personality traits. Biol. Psychiatry 68, 770–773 (2010).

Trivedi, J. K. Cognitive deficits in psychiatric disorders: current status. Indian J. Psychiatry 48, 10–20 (2006).

Biederman, J. & Faraone, S. V. The effects of attention-deficit/hyperactivity disorder on employment and household income. MedGenMed 8, 12 (2006).

de Zeeuw, E. L., van Beijsterveldt, C. E. M., Ehli, E. A., de Geus, E. J. C. & Boomsma, D. I. Attention deficit hyperactivity disorder symptoms and low educational achievement: evidence supporting a causal hypothesis. Behav. Genet. 47, 278–289 (2017).

Dardani, C. et al. Is genetic liability to ADHD and ASD causally linked to educational attainment? Preprint at bioRxiv https://doi.org/10.1101/2020.02.11.944041 (2020).

Conti, G., Heckman, J. & Urzua, S. The education–health gradient. Am. Econ. Rev. 100, 234–238 (2010).

Marees, A. T. et al. A tutorial on conducting genome-wide association studies: quality control and statistical analysis. Int. J. Methods Psychiatr. Res. 27, e1608 (2018).

Lawlor, D. A., Harbord, R. M., Sterne, J. A., Timpson, N. & Davey Smith, G. Mendelian randomization: using genes as instruments for making causal inferences in epidemiology. Stat. Med. 27, 1133–1163 (2008).

Hemani, G., Bowden, J. & Davey Smith, G. Evaluating the potential role of pleiotropy in Mendelian randomization studies. Hum. Mol. Genet. 27, R195–R208 (2018).

Liu, C. et al. Are there causal relationships between ADHD and BMI? Evidence from multiple genetically informed designs. Preprint at medRxiv https://doi.org/10.1101/2020.04.16.20067918v1.full.pdf (2020).

Davies, N. M. et al. Within family Mendelian randomization studies. Hum. Mol. Genet. 28, R170–R179 (2019).

Farah, M. J. The neuroscience of socioeconomic status: correlates, causes, and consequences. Neuron 96, 56–71 (2017).

Nivard, M. G. et al. Connecting the dots, genome-wide association studies in substance use. Mol. Psychiatry 21, 733–735 (2016).

Martin, J. et al. A genetic investigation of sex bias in the prevalence of attention-deficit/hyperactivity disorder. Biol. Psychiatry 83, 1044–1053 (2018).

Otowa, T. et al. Meta-analysis of genome-wide association studies of anxiety disorders. Mol. Psychiatry 21, 1391–1399 (2016).

Wray, N. R. et al. Genome-wide association analyses identify 44 risk variants and refine the genetic architecture of major depression. Nat. Genet. 50, 668–681 (2018).

Sklar, P. Large-scale genome-wide association analysis of bipolar disorder identifies a new susceptibility locus near ODZ4. Nat. Genet. 44, 1072–1072 (2012).

Ripke, S. et al. Biological insights from 108 schizophrenia-associated genetic loci. Nature 511, 421–42 (2014).

Grove, J. et al. Identification of common genetic risk variants for autism spectrum disorder. Nat. Genet. 51, 431–444 (2019).

International Obsessive Compulsive Disorder Foundation Genetics Collaborative (IOCDF-GC) and OCD Collaborative Genetics Assoication Studies (OCGAS). Revealing the complex genetic architecture of obsessive-compulsive disorder using meta-analysis. Mol. Pyschiatry 23, 1181–1188 (2018).

Watson, H. J. et al. Genome-wide association study identifies eight risk loci and implicates metabo-psychiatric origins for anorexia nervosa. Nat. Genet. 51, 1207–1214 (2019).

Yu, D. et al. Interrogating the genetic determinants of Tourette's syndrome and other tic disorders through genome-wide association studies. Am. J. Psychiatry 176, 217–227 (2019).

Watanabe, K. et al. A global overview of pleiotropy and genetic architecture in complex traits. Nat. Genet. 51, 1339–1348 (2019).

Rosseel, Y. Lavaan: an R package for structural equation modeling. J. Stat. Softw. 48, (2012).

Venables, W. N. & Ripley, B. D. Modern Applied Statistics with S, 4th ed. (Springer, 2002).

Csardi, G. & Nepusz, T. The Igraph software package for complex network research. Complex Syst. 1695, 1–9 (2006).

Fruchterman, T. M. J. & Reingold, E. M. Graph drawing by force-directed placement. Softw. Pract. Experience 21, 1129–1164 (1991).
Acknowledgements
A.A., A.T.M. and K.J.H.V. are supported by the Foundation Volksbond Rotterdam. A.T.M. and T.J.G. are supported by the Netherlands Organization for Research (NWO) Vidi grant 0.16.Vidi.185.044. M.G.N. is supported by ZonMW grants 849200011 and 531003014 from the Netherlands Organisation for Health Research and Development. This research was supported by the National Institute on Aging, under grants RF1055654 and R56AG058726.
Ethics declarations
Competing interests
The authors declare no competing interests.
Additional information
Peer review information Nature Human Behaviour thanks Shuquan Rao, Rebecca Richmond and the other, anonymous, reviewer(s) for their contribution to the peer review of this work. Primary Handling Editor(s): Charlotte Payne.
Publisher's note Springer Nature remains neutral with regard to jurisdictional claims in published maps and institutional affiliations.
Supplementary information
About this article
Cite this article
Marees, A.T., Smit, D.J.A., Abdellaoui, A. et al. Genetic correlates of socio-economic status influence the pattern of shared heritability across mental health traits. Nat Hum Behav 5, 1065–1073 (2021). https://doi.org/10.1038/s41562-021-01053-4
Received:

Accepted:

Published:

Issue Date:

DOI: https://doi.org/10.1038/s41562-021-01053-4