Communications technology, such as messaging services and social media, can be used to prevent the dissemination of independent information, and misinformation can be used to spread hatred and incite violence. However, argues John Green Otunga, it is possible to harness the power of information and communications technology to help prevent conflict.
Despite major breakthroughs in the use of information and communications technology (ICT) in development and conflict management, the relevance of mobile telecommunications, messaging apps and social media in volatile environments remains a paradox. Content and information available on social networks is being used for information warfare, with sometimes fatal consequences, and authoritarian regimes are using censorship and propaganda to hinder the flow of independent information. It is possible, however, to use technology innovatively and, in the correct context, to provide new, powerful tools that can effectively help prevent conflict.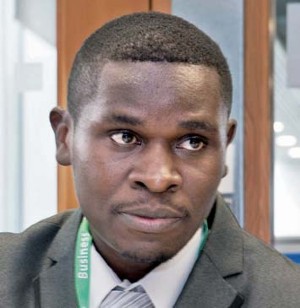 Group messaging apps can be used to circulate information quickly within communities, which can have both positive and negative implications. In May 2017, false rumours about child abductors were spread on WhatsApp, sparking an outbreak of mob violence that led to the death of seven people in Jharkhand in central India. The police confirmed that they had not received any reports of child abduction prior to the killings and so misinformation spread by group messaging led to the murder of innocent people.
In the US, gang youth have increasingly turned to social media to post about their experiences, often expressing grief when friends or family members are shot and killed. As grief turns to anger, their posts turn to retribution and ultimately to plans for revenge. For example, in 2014, a 17-year-old gang member named Gakirah Barnes took to Twitter to express grief after a friend was killed, vowing revenge through a post on the social media site. Barnes was shot and killed just days later.
Desmond Patton, an associate professor at the Columbia University School of Social Work, has been monitoring social media for signs that can predict violence. Patton has found trends related to the timing of posts—aggressive posts were preceded by those expressing grief—and language. This research led to the development of a mobile application that enables parties engaged in violence intervention to monitor social media content in real time in order to make better-informed decisions.
"The future of ICT for peace is promising, as technology provides a wide array of opportunities that could be explored through innovation."
It is possible to harness ICT and to use it to engage citizens in monitoring conflict. One example of this is the Ushahidi platform (www.ushahidi.org), which was created in Kenya in 2008 to more effectively gather information about postelection violence in the country. Ushahidi provided a platform through which local observers could submit eyewitness reports using mobile phones or the internet. Since then, Ushahidi has been scaled up to become a widely-used crisis mapping platform that can be used for natural disaster response, human rights reporting, election monitoring and violence tracking, such as in Libya during the uprising against Muammar Gaddafi's regime.
In another initiative aimed to reduce the spread of misinformation in Kenya, the Canadian organization The Sentinel Project (https://thesentinelproject.org) launched Una Hakika (https://www.unahakika.org; the name is taken from the Swahili for 'Are you sure?'). Una Hakika is a responsive information service that gathers user-submitted data (via voice or text message, social media, email or web-based interaction where possible) regarding misinformation, effectively crowdsourcing rumour reports, which it then verifies. To date, the provision of timely, neutral, accurate information has reduced tensions and encouraged attitudinal changes towards misinformation amongst Tana Delta residents, where misinformation has previously been a driver of deadly violence.
The innovative use of ICT has also found its way into traditional as well as community-driven conflict prevention processes. In their community alert network, the peacekeepers of the UN Organization Stabilization Mission in the Democratic Republic of the Congo (MONUSCO) use mobile phones to communicate with local actors and receive information about militia activities and violence. A group of focal contacts, such as community leaders, are selected by community members and provided with mobile phones to remain in contact with troop commanders and raise alerts in case of imminent threat.
The use of ICT for humanitarian purposes has generally been a positive development, but it also presents several challenges and risks when it comes to conflict prevention. Although ICT can be used to counter the spread of misinformation, it can also lead to misinformation spreading faster and more easily, as ICT provides a way to move information over much longer distances and much faster than is possible simply by word of mouth. Privacy concerns pose a further challenge for community ambassadors or monitors seeking to report sensitive information through a given program, because many participants worry about the risk of cellular identification or surveillance. It is also difficult to determine the credibility of crowdsourced information, and data can be compromised by factors such as biased reporting. Another major challenge is the question of sustainability of ICT initiatives, which is difficult to achieve when most ICT-based projects are donor-funded rather than being run on a local revenue-generating basis.
Despite these challenges, the future of ICT for peace is promising, as technology provides a wide array of opportunities that could be explored through innovation. Existing models, such as Ushahidi and Una Hakika, need to be refined and tested in many new and diverse contexts to produce generalized lessons.
Ethics declarations
Competing Interests
The author declares no competing interests.
About this article
Cite this article
Otunga, J.G. Information and communications technology for conflict prevention. Nat Hum Behav 3, 310–311 (2019). https://doi.org/10.1038/s41562-019-0587-5