Deep, carbon-rich Pacific waters intruded into the South Atlantic some 38 to 28 thousand years ago. This deep Pacific expansion could have represented a considerable sink of atmospheric CO2, one that helped initiate the Last Glacial Maximum.
Access options
Subscribe to Journal
Get full journal access for 1 year
$99.00
only $8.25 per issue
All prices are NET prices.
VAT will be added later in the checkout.
Tax calculation will be finalised during checkout.
Rent or Buy article
Get time limited or full article access on ReadCube.
from$8.99
All prices are NET prices.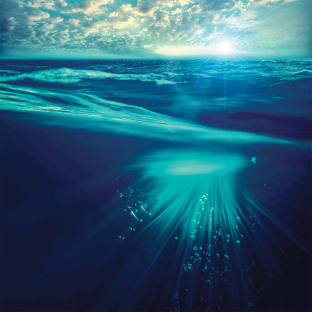 References
1.

Yu, J. et al. Nat. Geosci. https://doi.org/10.1038/s41561-020-0610-5 (2020).

2.

Broecker, W. S. Paleoceanography 13, 119–121 (1998).

3.

Mix, A. C. & Fairbanks, R. G. Earth Planet. Sci. Lett. 73, 231–243 (1985).

4.

Wunsch, C. Quat. Sci. Rev. 22, 371–385 (2003).

5.

Frank, M. Rev. Geophys. 40, https://doi.org/10.1029/2000RG000094 (2002).

6.

Du, J., Haley, B. A. & Mix, A. C. Quat. Sci. Rev. 241, 106396 (2020).
Ethics declarations
Competing interests
The author declares no competing interests.
About this article
Cite this article
Haley, B.A. Pacific push into the Atlantic. Nat. Geosci. 13, 595–596 (2020). https://doi.org/10.1038/s41561-020-0626-x