Intergenerational rights to a healthy environment are protected by the constitutions of 74% of the world's nations. These explicit commitments and similar, ancient principles of sovereign public trust are often overlooked but, if enforced, they offer sustainable protection for the biosphere.
Access options
Subscribe to Journal
Get full journal access for 1 year
$99.00
only $8.25 per issue
All prices are NET prices.
VAT will be added later in the checkout.
Tax calculation will be finalised during checkout.
Rent or Buy article
Get time limited or full article access on ReadCube.
from$8.99
All prices are NET prices.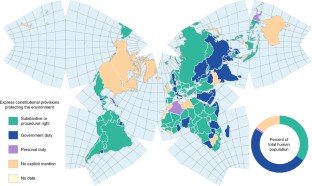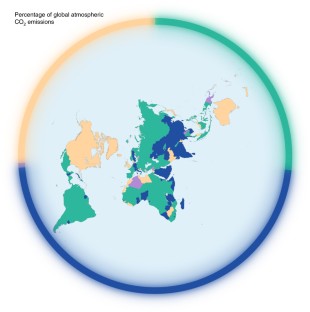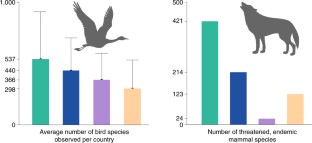 References
1.

Boyd, D. R. RECIEL 20, 171–179 (2011).

2.

Boyd, D. R. The Status of Constitutional Protection for the Environment in Other Nations (The David Suzuki Foundation, Vancouver, 2013).

3.

Blumm, M. C. & Wood, M. C. Am. Univ. Law Rev. 67, 1–83 (2017).

4.

Overview: CO 2 Time Series 1990–2015 per Region/Country (European Commission, 2016); http://edgar.jrc.ec.europa.eu/overview.php?v=CO2ts1990-2015&sort=des9

5.

The IUCN Red List of Threatened Species (International Union for the Conservation of Nature, Gland, 2017).

6.

Treves, A. et al. Biol. Rev. 92, 248–270 (2017).

7.

Borrows, J. Recovering Canada: The Resurgence of Indigenous Law (Univ. Toronto Press, Toronto, 2017).

8.

Chapron, G., Epstein, Y., Trouwborst, A. & López-Bao, J. V. Nat. Ecol. Evol. 1, 0086 (2017).

9.

Oxford English Dictionary (Oxford Univ. Press, Oxford, 2017); http://www.oed.com.ezproxy.library.wisc.edu/

10.

Illinois Central Railroad v Illinois, 146 US 387 (US Supreme Court, 1892).

11.

Bruskotter, J. T., Enzler, S. & Treves, A. Science 333, 1828–1829 (2011).

12.

Wood, M. C. Nature's Trust (Cambridge Univ. Press, Cambridge, 2014).

13.

Juliana et al. v USA (US District Court Oregon, 2016).

14.

Bruskotter, J. T., Enzler, S. & Treves, A. Science 335, 795 (2012).

15.

Kolowich, S. The water next time: professor who helped expose crisis in Flint says public science is broken. Chronicle of Higher Education (2 February 2016); http://chronicle.com/article/The-Water-Next-Time-Professor/235136

16.

López-Bao, J. V., Chapron, G. & Treves, A. Biol. Conserv. 212, 139–143 (2017).

17.

Open Standards for the Practice of Conservation Version 3.0 (Conservation Measures Partnership, 2015); http://cmp-openstandards.org/

18.

Sax, J. L. Mich. Law Rev. 68, 471–566 (1970).

19.

World Development Indicators (World Bank, 2017); http://databank.worldbank.org/data/reports.aspx?source=2&type=metadata&series=SP.POP.TOTL

20.

Mbabazi et al. v The Attorney General (The High Court of Uganda Holden at Kampala, 2012).

21.

Robinson Township, Washington County et al. v Commonwealth of Pennsylvania et al., 523 Pa. 564, 19 December 2013 (Supreme Court of Pennsylvania 2012).

22.

Isabel Kain et al. v Department of Environmental Protection (Supreme Judicial Court of Massachusetts, 2016).

23.

The Status of Climate Litigation: A Global Review (United Nations Environment Programme and Sabin Center for Climate Change Law, Columbia University, New York, accessed 9 December 2017); http://wedocs.unep.org/handle/20.500.11822/20767
Acknowledgements
D. Bantlin, M. Rabenhorst and R. Treves helped with data and illustrations.
Ethics declarations
Competing interests
The authors declare no competing financial interests.
Supplementary information
About this article
Cite this article
Treves, A., Artelle, K.A., Darimont, C.T. et al. Intergenerational equity can help to prevent climate change and extinction. Nat Ecol Evol 2, 204–207 (2018). https://doi.org/10.1038/s41559-018-0465-y