The 2030 Agenda and the Paris Agreement share the purpose of creating a more resilient, productive and healthy environment for present and future generations. Nations must seize the opportunity to raise their ambition, realize synergies and minimize trade-offs.
The year 2015 marked a milestone in humanity's efforts towards building a better and more sustainable future that leaves no one behind. Two transformative agreements were adopted by nations within the span of a few months: the 2030 Agenda for Sustainable Development and the Paris Climate Change Agreement. Adopted separately, they nevertheless share the common goal of building a climate-safe future that is more sustainable, resilient and prosperous for all.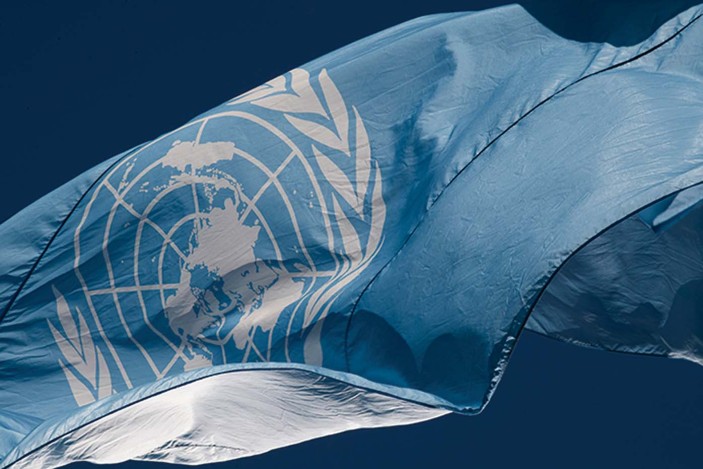 Climate change is more than just one of the 17 Sustainable Development Goals (SDGs) specified in the 2030 Agenda for Sustainable Development, it impacts most of the other SDGs as well. It is a threat multiplier, with the potential to worsen some of humanity's greatest challenges, including health, poverty, hunger, inequality and ecosystem preservation, among others. Conversely, addressing climate change also offers humanity's greatest chance to positively impact these goals. At the same time, the SDGs themselves provide an impetus towards a just and equitable transition to a climate-safe future. The world is, unfortunately, not on track.
Under the Paris Agreement, nations resolved to pursue a goal of limiting global warming to as close as possible to 1.5°C to prevent the worst effects of climate change. But we are falling behind.
According to the Global Warming of 1.5°C special report1 from the Intergovernmental Panel on Climate Change (IPCC), the world has already warmed by 1°C, increasing the episodes and intensity of extreme weather events.
The report states that limiting global warming to 1.5°C is still possible but would require "rapid and far-reaching" transitions in how we manage land, energy, industry, buildings, transport and cities. Specifically, global net human-caused emissions of carbon dioxide would need to fall by about 45 per cent from 2010 levels by 2030, reaching "net zero" around 2050.
Clearly, a short window of time remains to meet this objective. Unfortunately, current national climate plans — or Nationally Determined Contributions (NDCs) — do not reflect this urgency. Taken together, they will not succeed in limiting global warming to 1.5°C, according to the most recent United Nations Emissions Gap Report2. Even the most conservative estimates have that number nearly doubling by the end of this century if we continue with business as usual.
This makes climate change not a distant threat, but a clear and present danger to humanity. Science reinforces what we see with our own eyes. Extreme weather events occur more regularly, and storms that were often described as 'once-in-a-century' now arrive more frequently. Recent disasters such as the Cyclone Idai, which impacted millions in Malawi, Mozambique and Zimbabwe, are a stark reminder of how extreme weather events are already negatively affecting lives and livelihoods throughout the world.
We have had some success with certain SDGs, but we are not on track in important ways. The UN Secretary General's latest Sustainable Development Goals Report3 found that, while more people are living better lives than a decade ago, this progress is at risk. This is due to factors such as climate change, conflict and environmental degradation leading to growing numbers of people facing hunger and forced displacement, as well as curtailing progress towards universal access to clean water and sanitation.
Although we are currently running behind in both tackling climate change and reaching the SDGs, there is still time to achieve both. The 2030 Agenda and the Paris Agreement give us the tools to address the challenges posed by climate change, poverty and inequality. We must use them. And, as UN Secretary-General António Guterres said in March, we need more action, more ambition and more political will. This will take unprecedented levels of collaborative, multilateral action. It will take increased efforts not by nations alone, but by all segments of society.
To unleash the power of both the Paris Agreement and the SDGs, we must ensure they work together.
In practical terms, it means policies, programs and partnerships to advance one set of goals must not undermine — and ideally will advance — the other. There are many places where such convergence is possible, provided all stakeholders come together with a shared purpose.
For example, we know that energy transitions are at the heart of lowering greenhouse gas emissions; switching to new, sustainable patterns of consumption and production not only lowers our collective carbon footprint but creates enormous economic opportunity. According to expert estimates4, transitioning to a low-carbon, sustainable growth path could deliver a direct economic gain of US$26 trillion by 2030, compared to business-as-usual.
Taking ambitious climate action could generate more than 65 million new low-carbon jobs by 2030, equivalent to today's entire workforces of the United Kingdom and Egypt, combined. Switching to new, sustainable patterns of consumption and production not only boosts climate action, but also holds the potential for eradicating poverty, creating jobs, improving health and contributing to more sustainable ecosystems. Ensuring access for all to clean energy services also carries the potential of reducing the gender divide in terms of education, health, livelihoods and empowerment.
The transition to a more sustainable, climate-safe world must happen rapidly, but it also must be one that is just. The world's most vulnerable people are suffering the worst effects of climate change, not only cyclones and severe storms, but also dangerous heat waves, more frequent and longer-lasting droughts, and rising seas — all while contributing least to the problem. It is clear that climate change threatens decades of development progress and jeopardises inclusive and sustainable growth. The SDGs framework provides the best path for addressing this climate emergency in ways that help everyone, in particular women, children, youth, older persons, persons with disabilities and those living in small island developing states.
In the bigger picture, the 2030 Agenda and the Paris Agreement are really about the same things. They provide our biggest opportunity for positive, systemic change that will ensure a resilient, productive and healthy environment for present and future generations.
We must act now to seize this opportunity. Planning, implementation and monitoring frameworks for each must be better aligned and well resourced. Innovative solutions that help realize synergies and minimize trade-offs must be developed and disseminated. A broader coalition of partnerships — including businesses, academia, civil society and governments — must come together in commitment and collaboration.
The next two years offer an excellent opportunity to achieve this. In April, the UN Department of Economic and Social Affairs and the UN Climate Change secretariat organized the first-ever Climate and SDGs Synergy Conference, in Copenhagen. Those discussions will be used to build a knowledge platform and feed into an ongoing conversation to strengthen the resolve for joint action. The Ocean Conference, in 2020, will explore scientific solutions to preserve our coastal ecosystems and help align the blue economy with the needs of societies.
At the multilateral level, we intend to maintain the momentum through the in-depth review of SDG 13 on climate action, in July's High-level Political Forum on Sustainable Development; the High-level Meeting on Financing for Development (26 September); and the Midterm Review of the SAMOA Pathway for small island developing states (27 September). These will lead the way towards the upcoming UN Climate Change Conference (COP25), in Chile in December.
In all these events, the UN will bring together governments, the private sector, civil society and the youth to push for action together. The eyes of the world will be especially on the leaders gathering in New York on 23 September for the Secretary-General's Climate Action Summit; "Don't come with a speech; come with a plan," he said.
Also critical is the following day's SDG Summit, where the same leaders will complete the first review cycle of progress on SDG implementation. By then, 143 member states will have presented their Voluntary National Reviews, providing a shared understanding of where we stand in achieving the world we want by 2030, and giving us impetus to forge ahead on our common objectives.
Echoing the Secretary-General's request, we call on nations to seize the opportunity and raise their ambition in three ways.
Firstly, submit updated NDCs, due in 2020, that must fully reflect the urgency we currently face and are in line with the collective goals of the Paris Agreement.
Second, accelerate the full implementation of the Paris Agreement as rapidly as possible. The Katowice climate package adopted at COP24, in Poland, provides robust guidelines to operationalise the climate change regime contained in the agreement.
Thirdly, countries must raise their ambition when it comes to climate and development finance. Nations must fulfil their obligations to help developing countries get the support they need to address climate change and improve their people's lives.
It is necessary, and it is possible, to raise ambition recognising that achieving the SDGs and the goals of the Paris Agreement is our chance to build a better, more prosperous life for all people on a healthy planet.
References
1.

Special Report: Global Warming of 1.5 degrees Celsius (IPCC, 2018).

2.

UN Emissions Gap Report 2018 (UN Environment, 2018).

3.

The Sustainable Development Goals Report 2018 (UN, 2018).

4.

Unlocking the inclusive growth story of the 21st century: Accelerating climate action in urgent times (New Climate Economy, 2018).