Covalent organic frameworks (COFs), whose heterogeneous backbones can be easily tuned at the molecular level, are promising photocatalysts for artificial photosynthesis. Sulfone-rich crystalline, wettable COFs have now been shown to exhibit high photocatalytic hydrogen evolution rates with platinum nanoparticles as co-catalysts.
Access options
Subscribe to Journal
Get full journal access for 1 year
$119.00
only $9.92 per issue
All prices are NET prices.
VAT will be added later in the checkout.
Tax calculation will be finalised during checkout.
Rent or Buy article
Get time limited or full article access on ReadCube.
from$8.99
All prices are NET prices.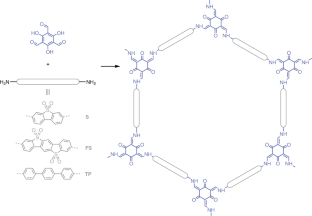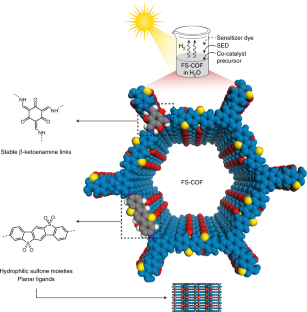 References
1.

Takanabe, K. ACS Catal. 7, 8006–8022 (2017).

2.

Walter, M. G. et al. Chem. Rev. 110, 6446–6473 (2010).

3.

Wang, X. et al. Nat. Chem. https://doi.org/10.1038/s41557-018-0141-5 (2018).

4.

Vyas, V. S. et al. Nat. Commun. 6, 8508 (2015).

5.

Vyas, V. S., Lau, V. W.-h & Lotsch, B. V. Chem. Mater. 28, 5191–5204 (2016).

6.

Stegbauer, L., Schwinghammer, K. & Lotsch, B. V. Chem. Sci. 5, 2789–2793 (2014).

7.

Banerjee, T. et al. ACS Energy Lett. 3, 400–409 (2018).
About this article
Cite this article
Banerjee, T., Lotsch, B.V. The wetter the better. Nature Chem 10, 1175–1177 (2018). https://doi.org/10.1038/s41557-018-0176-7
Further reading
Tanmay Banerjee

,

Filip Podjaski

,

Julia Kröger

,

Bishnu P. Biswal

&

Bettina V. Lotsch

Nature Reviews Materials (2021)

Jan Kosco

,

Matthew Bidwell

,

Hyojung Cha

,

Tyler Martin

,

Calvyn T. Howells

,

Michael Sachs

,

Dalaver H. Anjum

,

Sandra Gonzalez Lopez

,

Lingyu Zou

,

Andrew Wadsworth

,

Weimin Zhang

,

Lisheng Zhang

,

James Tellam

,

Rachid Sougrat

,

Frédéric Laquai

,

Dean M. DeLongchamp

,

James R. Durrant

&

Iain McCulloch

Nature Materials (2020)