Abstract
The liver has been studied extensively due to the broad number of diseases affecting its vital functions. However, therapeutic advances have been hampered by the lack of knowledge concerning human hepatic development. Here, we addressed this limitation by describing the developmental trajectories of different cell types that make up the human liver at single-cell resolution. These transcriptomic analyses revealed that sequential cell-to-cell interactions direct functional maturation of hepatocytes, with non-parenchymal cells playing essential roles during organogenesis. We utilized this information to derive bipotential hepatoblast organoids and then exploited this model system to validate the importance of signalling pathways in hepatocyte and cholangiocyte specification. Further insights into hepatic maturation also enabled the identification of stage-specific transcription factors to improve the functionality of hepatocyte-like cells generated from human pluripotent stem cells. Thus, our study establishes a platform to investigate the basic mechanisms directing human liver development and to produce cell types for clinical applications.
Access options
Subscribe to Nature+
Get immediate online access to Nature and 55 other Nature journal
Subscribe to Journal
Get full journal access for 1 year
$99.00
only $8.25 per issue
All prices are NET prices.
VAT will be added later in the checkout.
Tax calculation will be finalised during checkout.
Buy article
Get time limited or full article access on ReadCube.
$32.00
All prices are NET prices.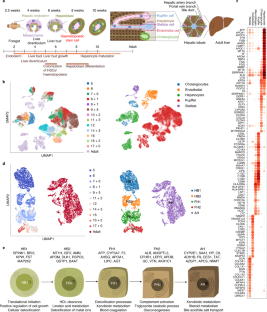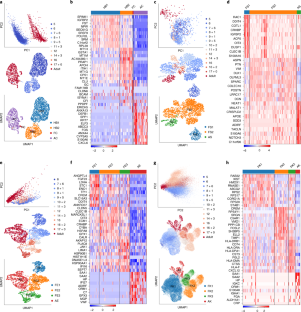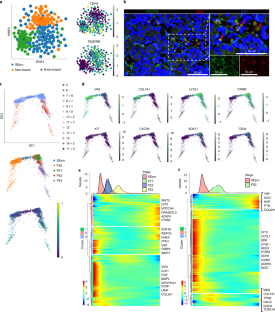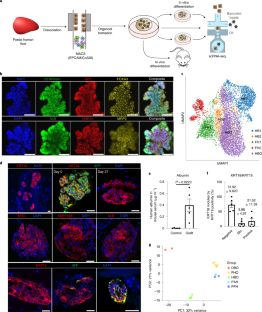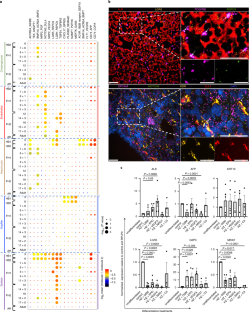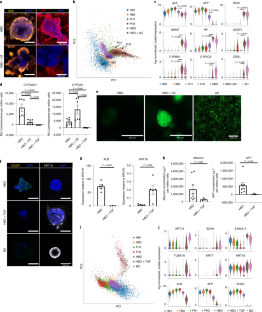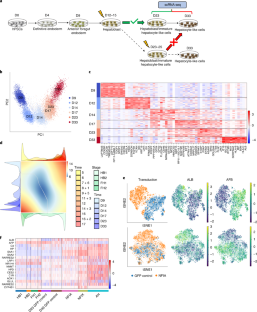 Data availability
Sequencing data that support the findings of this study have been deposited in ArrayExpress under accession code E-MTAB-8210. Foetal liver sequencing data have been deposited to ArrayExpress under accession E-MTAB-7189. Previously published foetal liver scRNA-seq data from Popescu et al. have been deposited in ArrayExpress under accession E-MTAB-7407. Previously published adult liver scRNA-seq data from MacParland et al. and Ramachandran et al. have been deposited in NCBI GEO under accession GSE115469 and GSE136103, respectively. All data sources are described in the Supplementary Tables. All additional raw numerical source data presented in plots and graphs in this study are found in the source data files. Any additional data are available upon reasonable request. Source data are provided with this paper.
Code availability
All Python and R scripts supporting the findings of this paper are available upon reasonable request.
References
Bilzer, M., Roggel, F. & Gerbes, A. L. Role of Kupffer cells in host defense and liver disease. Liver Int. 26, 1175–1186 (2006).

Asahina, K. et al. Mesenchymal origin of hepatic stellate cells, submesothelial cells, and perivascular mesenchymal cells during mouse liver development. Hepatology 49, 998–1011 (2009).

Maroni, L. et al. Functional and structural features of cholangiocytes in health and disease. Cell. Mol. Gastroenterol. Hepatol. 1, 368–380 (2015).

Raven, A. et al. Cholangiocytes act as facultative liver stem cells during impaired hepatocyte regeneration. Nature 547, 350–354 (2017).

Lu, W.-Y. et al. Hepatic progenitor cells of biliary origin with liver repopulation capacity. Nat. Cell Biol. 17, 971–983 (2015).

Poisson, J. et al. Liver sinusoidal endothelial cells: Physiology and role in liver diseases. J. Hepatol. 66, 212–227 (2017).

Aizarani, N. et al. A human liver cell atlas reveals heterogeneity and epithelial progenitors. Nature https://doi.org/10.1038/s41586-019-1373-2 (2019).

MacParland, S. A. et al. Single cell RNA sequencing of human liver reveals distinct intrahepatic macrophage populations. Nat. Commun. 9, 4383 (2018).

Ramachandran, P. et al. Resolving the fibrotic niche of human liver cirrhosis at single-cell level. Nature https://doi.org/10.1038/s41586-019-1631-3 (2019).

Segal, J. M. et al. Single cell analysis of human foetal liver captures the transcriptional profile of hepatobiliary hybrid progenitors. Nat. Commun. 10, 3350 (2019).

Wang, X. et al. Comparative analysis of cell lineage differentiation during hepatogenesis in humans and mice at the single-cell transcriptome level. Cell Res. https://doi.org/10.1038/s41422-020-0378-6 (2020).

Forbes, S. J. & Alison, M. R. Knocking on the door to successful hepatocyte transplantation. Nat. Rev. Gastroenterol. Hepatol. 11, 277–278 (2014).

Kegel, V. et al. Protocol for isolation of primary human hepatocytes and corresponding major populations of non-parenchymal liver cells. J. Vis. Exp. https://doi.org/10.3791/53069 (2016).

Zheng, G. X. Y. et al. Massively parallel digital transcriptional profiling of single cells. Nat. Commun. 8, 14049 (2017).

Svensson, V., Teichmann, S. A. & Stegle, O. SpatialDE: identification of spatially variable genes. Nat. Methods 15, 343–346 (2018).

Gayoso, A. & Shor, J. DoubletDetection. Zenodo https://doi.org/10.5281/ZENODO.2658730 (2018).

Wolock, S. L., Lopez, R. & Klein, A. M. Scrublet: computational identification of cell doublets in single-cell transcriptomic data. Cell Syst. 8, 281–291.e9 (2019).

Mcinnes, L., Healy, J., Saul, N. & Großberger, L. UMAP: Uniform Manifold Approximation and Projection. J. Open Source Softw. https://doi.org/10.21105/joss.00861 (2018).

Wolf, F. A., Angerer, P. & Theis, F. J. SCANPY: large-scale single-cell gene expression data analysis. Genome Biol. https://doi.org/10.1186/s13059-017-1382-0 (2018)..

Van Der Maaten, L., Courville, A., Fergus, R. & Manning, C. Accelerating t-SNE using tree-based algorithms. J. Mach. Learn. Res. 15, 3221–3245 (2014).

Godlewski, G., Gaubert-Cristol, R., Rouy, S. & Prudhomme, M. Liver development in the rat and in man during the embryonic period (Carnegie stages 11–23). Microsc. Res. Tech. 39, 314–327 (1997).

Antoniou, A. et al. Intrahepatic bile ducts develop according to a new mode of tubulogenesis regulated by the transcription factor SOX9. Gastroenterology 136, 2325–2333 (2009).

Si-Tayeb, K., Lemaigre, F. P. & Duncan, S. A. Organogenesis and development of the liver. Dev. Cell 18, 175–189 (2010).

Collardeau-Frachon, S. & Scoazec, J.-Y. Vascular development and differentiation during human liver organogenesis. Anat. Rec. Adv. Integr. Anat. Evol. Biol. 291, 614–627 (2008).

Asahina, K., Zhou, B., Pu, W. T. & Tsukamoto, H. Septum transversum-derived mesothelium gives rise to hepatic stellate cells and perivascular mesenchymal cells in developing mouse liver. Hepatology 53, 983–995 (2011).

Loo, C. K. C. & Wu, X. J. Origin of stellate cells from submesothelial cells in a developing human liver. Liver Int 28, 1437–1445 (2008).

Horsfall, D. & McGrath, J. Adifa software for single cell insights. Zenodo https://doi.org/10.5281/zenodo.5824896 (2022).

Wolf, F. A. et al. PAGA: graph abstraction reconciles clustering with trajectory inference through a topology preserving map of single cells. Genome Biol. 20, 1–9 (2019).

Alpert, A., Moore, L. S., Dubovik, T. & Shen-Orr, S. S. Alignment of single-cell trajectories to compare cellular expression dynamics. Nat. Methods 15, 267–270 (2018).

Pérez-Pomares, J. M. et al. Contribution of mesothelium-derived cells to liver sinusoids in avian embryos. Dev. Dyn. 229, 465–474 (2004).

Lotto, J. et al. Single-cell transcriptomics reveals early emergence of liver parenchymal and non-parenchymal cell lineages. Cell 183, 702–716.e14 (2020).

Patsch, C. et al. Generation of vascular endothelial and smooth muscle cells from human pluripotent stem cells. https://doi.org/10.1038/ncb3205 (2015).

Coll, M. et al. Generation of hepatic stellate cells from human pluripotent stem cells enables in vitro modeling of liver fibrosis.Cell Stem Cell 23, 101–113.e7 (2018).

Prior, N. et al. Lgr5+ stem and progenitor cells reside at the apex of a heterogeneous embryonic hepatoblast pool. Dev. 146, 174557 (2019).

Schmelzer, E., Wauthier, E. & Reid, L. M. The phenotypes of pluripotent human hepatic progenitors. Stem Cells 24, 1852–1858 (2006).

Hu, H. et al. Long-term expansion of functional mouse and human hepatocytes as 3D organoids. Cell 175, 1591–1606.e19 (2018).

Li, B. et al. Adult mouse liver contains two distinct populations of cholangiocytes. Stem Cell Rep. 9, 478–489 (2017).

Stevens, K. R. et al. In situ expansion of engineered human liver tissue in a mouse model of chronic liver disease. Sci. Transl. Med. 9, aah5505 (2017).

Huch, M. et al. Long-term culture of genome-stable bipotent stem cells from adult human liver. Cell 160, 299–312 (2015).

Huch, M. et al. In vitro expansion of single Lgr5+ liver stem cells induced by Wnt-driven regeneration. Nature 494, 247–250 (2013).

Marsee, A. et al. Building consensus on definition and nomenclature of hepatic, pancreatic, and biliary organoids. Cell Stem Cell 28, 816–832 (2021).

Vento-Tormo, R. et al. Single-cell reconstruction of the early maternal–fetal interface in humans. Nature 563, 347–353 (2018).

Efremova, M., Vento-Tormo, M., Teichmann, S. A. & Vento-Tormo, R. CellPhoneDB: inferring cell–cell communication from combined expression of multi-subunit ligand–receptor complexes. Nat. Protoc. 15, 1484–1506 (2020).

Geisler, F. et al. Liver-specific inactivation of Notch2, but not Notch1, compromises intrahepatic bile duct development in mice. Hepatology 48, 607–616 (2008).

Clotman, F. et al. Control of liver cell fate decision by a gradient of TGFβ signaling modulated by Onecut transcription factors. Genes Dev. 19, 1849–1854 (2005).

Takahashi, K. & Yamanaka, S. Induction of pluripotent stem cells from mouse embryonic and adult fibroblast cultures by defined factors. Cell 126, 663–676 (2006).

Baxter, M. et al. Phenotypic and functional analyses show stem cell-derived hepatocyte-like cells better mimic fetal rather than adult hepatocytes. J. Hepatol. 62, 581–589 (2015).

Takebe, T. et al. Vascularized and complex organ buds from diverse tissues via mesenchymal cell-driven condensation. Cell Stem Cell 16, 556–565 (2015).

Camp, J. G. et al. Multilineage communication regulates human liver bud development from pluripotency. Nature 546, 533–538 (2017).

Sampaziotis, F. et al. Cholangiocytes derived from human induced pluripotent stem cells for disease modeling and drug validation. Nat. Biotechnol. 33, 845–852 (2015).

Challet Meylan, L., Challet Meylan, L., Patsch, C. & Thoma, E. Endothelial cells differentiation from hPSCs. Nat. Protoc. Exch. https://doi.org/10.1038/protex.2015.055 (2015).

Wilgenburg, B., van, Browne, C., Vowles, J. & Cowley, S. A. Efficient, long term production of monocyte-derived macrophages from human pluripotent stem cells under partly-defined and fully-defined conditions. PLoS ONE 8, e71098 (2013).

Bertero, A. et al. Optimized inducible shRNA and CRISPR/Cas9 platforms for in vitro studies of human development using hPSCs. Development 143, 4405–4418 (2016).

Pawlowski, M. et al. Inducible and deterministic forward programming of human pluripotent stem cells into neurons, skeletal myocytes, and oligodendrocytes. Stem Cell Rep. 8, 803–812 (2017).

Popescu, D.-M. et al. Decoding human fetal liver haematopoiesis. Nature https://doi.org/10.1038/s41586-019-1652-y (2019).

Septer, S. et al. Yes-associated protein is involved in proliferation and differentiation during postnatal liver development. Am. J. Physiol. Liver Physiol. 302, G493–G503 (2012).

Edeling, M., Ragi, G., Huang, S., Pavenstädt, H. & Susztak, K. Developmental signalling pathways in renal fibrosis: the roles of Notch, Wnt and Hedgehog. Nat. Rev. Nephrol. 12, 426–439 (2016).

Martinez, F. J. et al. Idiopathic pulmonary fibrosis. Nat. Rev. Dis. Prim. 3, 17074 (2017).

Hannan, N. R. F., Segeritz, C.-P., Touboul, T. & Vallier, L. Production of hepatocyte-like cells from human pluripotent stem cells. Nat. Protoc. 8, 430–437 (2013).

Yusa, K. et al. Targeted gene correction of α1-antitrypsin deficiency in induced pluripotent stem cells. Nature 478, 391–394 (2011).

Touboul, T. et al. Generation of functional hepatocytes from human embryonic stem cells under chemically defined conditions that recapitulate liver development. Hepatology 51, 1754–1765 (2010).

Gieseck, R. L. et al. Maturation of induced pluripotent stem cell derived hepatocytes by 3D-culture. PLoS One 9, 0086372 (2014).

Gieseck, R. L., Vallier, L. & Hannan, N. R. F. Generation of Hepatocytes from Pluripotent Stem Cells for Drug Screening and Developmental Modeling 123–142 (Humana Press, 2015).

Berger, D. R., Ware, B. R., Davidson, M. D., Allsup, S. R. & Khetani, S. R. Enhancing the functional maturity of induced pluripotent stem cell-derived human hepatocytes by controlled presentation of cell-cell interactions in vitro. Hepatology 61, 1370–1381 (2015).
Acknowledgements
We thank K. Nayak (University Department of Paediatrics, Cambridge) for help with maintenance of cell lines and technical support and C. Usher for the illustrations in Figs. 1a,e and 4a. We thank the Cellular Genetics department at Cambridge University Hospital (I. Simonic) for performing comparative genomic hybridization, the Core Biochemical Assay Laboratory at Cambridge University Hospitals (K. Burling) for ELISA analysis of culture media, R. Barker and X. He (John Van Geest Centre for Brain Repair, University of Cambridge) for their help accessing tissue, F. Johansson (University of Washington) for surgical and animal support and the Tietze Foundation for funding support. C.A. and D.G. received funding from the Open Targets consortium (OTAR026 project) and the Wellcome Sanger core funding (WT206194). We acknowledge the Cambridge Biorepository for Translational Medicine for the provision of human tissue used in the study. We acknowledge the NHS Addenbrooke's Hospital Tissue Bank for sectioning samples for histology and the Histopathology and Cytology service for immunohistochemistry staining of primary liver tissue. We thank the Cambridge Stem Cell Institute and the Imaging facility. B.T.W. was supported by the Gates Cambridge funding programme. A.D.B.R. was supported by Wellcome Translational Medicine and Therapeutics Clinician PhD programme. The L.V. lab is funded by the ERC Proof of Concept grant Relieve-Chol, by the ERC advanced grant New-Chol, the Cambridge University Hospitals National Institute for Health Biomedical Research Centre and the core support grant from the Wellcome Trust and Medical Research Council of the Wellcome–Medical Research Council Cambridge Stem Cell Institute. C.M.M. is funded by the NC3Rs Training Fellowship. F.S., L.V. and K.S.-P. gratefully acknowledge support from the Rosetrees Trust (REAG/240 and NMZG/233).
Ethics declarations
Competing interests
All authors declare no competing interests.
Peer review
Peer review information
Nature Cell Biology thanks Valerie Gouon-Evans and the other, anonymous, reviewer(s) for their contribution to the peer review of this work. Peer reviewer reports are available.
Additional information
Publisher's note Springer Nature remains neutral with regard to jurisdictional claims in published maps and institutional affiliations.
Supplementary information
Supplementary Tables 1–8 and Supplementary Methods.
Rights and permissions
Springer Nature or its licensor holds exclusive rights to this article under a publishing agreement with the author(s) or other rightsholder(s); author self-archiving of the accepted manuscript version of this article is solely governed by the terms of such publishing agreement and applicable law.
About this article
Cite this article
Wesley, B.T., Ross, A.D.B., Muraro, D. et al. Single-cell atlas of human liver development reveals pathways directing hepatic cell fates. Nat Cell Biol 24, 1487–1498 (2022). https://doi.org/10.1038/s41556-022-00989-7
Received:

Accepted:

Published:

Issue Date:

DOI: https://doi.org/10.1038/s41556-022-00989-7