Abstract
Ribosomes are multicomponent molecular machines that synthesize all of the proteins of living cells. Most of the genes that encode the protein components of ribosomes are therefore essential. A reduction in gene dosage is often viable albeit deleterious and is associated with human syndromes, which are collectively known as ribosomopathies1,2,3. The cell biological basis of these pathologies has remained unclear. Here, we model human ribosomopathies in Drosophila and find widespread apoptosis and cellular stress in the resulting animals. This is not caused by insufficient protein synthesis, as reasonably expected. Instead, ribosomal protein deficiency elicits proteotoxic stress, which we suggest is caused by the accumulation of misfolded proteins that overwhelm the protein degradation machinery. We find that dampening the integrated stress response4 or autophagy increases the harm inflicted by ribosomal protein deficiency, suggesting that these activities could be cytoprotective. Inhibition of TOR activity—which decreases ribosomal protein production, slows down protein synthesis and stimulates autophagy5—reduces proteotoxic stress in our ribosomopathy model. Interventions that stimulate autophagy, combined with means of boosting protein quality control, could form the basis of a therapeutic strategy for this class of diseases.
Access options
Subscribe to Nature+
Get immediate online access to Nature and 55 other Nature journal
Subscribe to Journal
Get full journal access for 1 year
$99.00
only $8.25 per issue
All prices are NET prices.
VAT will be added later in the checkout.
Tax calculation will be finalised during checkout.
Buy article
Get time limited or full article access on ReadCube.
$32.00
All prices are NET prices.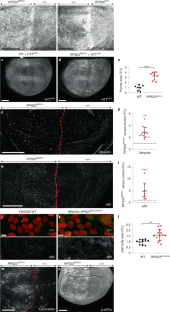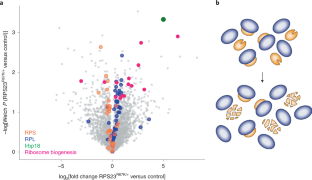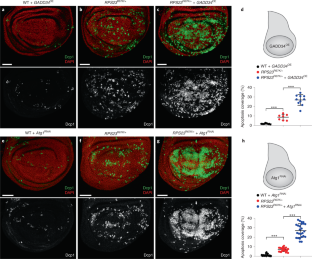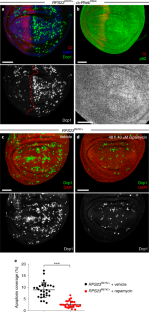 References
Farley-Barnes, K. I., Ogawa, L. M. & Baserga, S. J. Ribosomopathies: old concepts, new controversies. Trends Genet. 35, 754–767 (2019).

Mills, E. W. & Green, R. Ribosomopathies: there's strength in numbers. Science 358, eaan2755 (2017).

Aspesi, A. & Ellis, S. R. Rare ribosomopathies: insights into mechanisms of cancer. Nat. Rev. Cancer 19, 228–238 (2019).

Harding, H. P. et al. An integrated stress response regulates amino acid metabolism and resistance to oxidative stress. Mol. Cell 11, 619–633 (2003).

Saxton, R. A. & Sabatini, D. M. mTOR signaling in growth, metabolism, and disease. Cell 168, 960–976 (2017).

Klauck, S. M. et al. Mutations in the ribosomal protein gene RPL10 suggest a novel modulating disease mechanism for autism. Mol. Psychiatry 11, 1073–1084 (2006).

Brooks, S. S. et al. A novel ribosomopathy caused by dysfunction of RPL10 disrupts neurodevelopment and causes X-Linked microcephaly in humans. Genetics 198, 723–733 (2014).

Hetman, M. & Slomnicki, L. P. Ribosomal biogenesis as an emerging target of neurodevelopmental pathologies. J. Neurochem. 148, 325–347 (2019).

Paolini, N. A. et al. A ribosomopathy reveals decoding defective ribosomes driving human dysmorphism. Am. J. Hum. Genet. 100, 506–522 (2017).

Alsop, R. J. et al. Structural abnormalities in the hair of a patient with a novel ribosomopathy. PLoS ONE 11, e0149619 (2016).

Marygold, S. J. et al. The ribosomal protein genes and minute loci of Drosophila melanogaster. Genome Biol. 8, R216 (2007).

Lambertsson, A. The Minute genes in Drosophila and their molecular functions. Adv. Genet. 38, 69–134 (1998).

Morata, G. & Ripoll, P. Minutes: mutants of Drosophila autonomously affecting cell division rate. Dev. Biol. 42, 211–221 (1975).

Moreno, E., Basler, K. & Morata, G. Cells compete for decapentaplegic survival factor to prevent apoptosis in Drosophila wing development. Nature 416, 755–759 (2002).

Johnston, L. A. Competitive interactions between cells: death, growth, and geography. Science 324, 1679–1682 (2009).

Milán, M., Campuzano, S. & García-Bellido, A. Developmental parameters of cell death in the wing disc of Drosophila. Proc. Natl Acad. Sci. USA 94, 5691–5696 (1997).

Coelho, C. M. A. Growth and cell survival are unevenly impaired in pixie mutant wing discs. Development 132, 5411–5424 (2005).

Ulirsch, J. C. et al. The genetic landscape of Diamond-Blackfan anemia. Am. J. Hum. Genet. 103, 930–947 (2018).

Kucinski, I., Dinan, M., Kolahgar, G. & Piddini, E. Chronic activation of JNK JAK/STAT and oxidative stress signalling causes the loser cell status. Nat. Commun. 8, 136 (2017).

Lee, C.-H. et al. A regulatory response to ribosomal protein mutations controls translation, growth, and cell competition. Dev. Cell 46, 456–469 (2018).

Akdemir, F., Christich, A., Sogame, N., Chapo, J. & Abrams, J. M. p53 directs focused genomic responses in Drosophila. Oncogene 26, 5184–5193 (2007).

Baillon, L., Germani, F., Rockel, C., Hilchenbach, J. & Basler, K. Xrp1 is a transcription factor required for cell competition-driven elimination of loser cells. Sci. Rep. 8, 17712 (2018).

Ji, Z. et al. Drosophila RpS12 controls translation, growth, and cell competition through Xrp1. PLOS Genet. 15, e1008513 (2019).

Danilova, N. & Gazda, H. T. Ribosomopathies: how a common root can cause a tree of pathologies. Dis. Model. Mech. 8, 1013–1026 (2015).

Wartlick, O. et al. Dynamics of dpp signaling and proliferation control. Science 331, 1154–1159 (2011).

Nienhaus, U., Aegerter-Wilmsen, T. & Aegerter, C. M. In-vivo imaging of the Drosophila wing imaginal disc over time: novel insights on growth and boundary formation. PLoS ONE 7, e47594 (2012).

Liu, J., Xu, Y., Stoleru, D. & Salic, A. Imaging protein synthesis in cells and tissues with an alkyne analog of puromycin. Proc. Natl Acad. Sci. USA 109, 413–418 (2012).

Lacsina, J. R. et al. Premature translational termination products are rapidly degraded substrates for MHC Class I presentation. PLoS ONE 7, e51968 (2012).

Mediani, L. et al. Defective ribosomal products challenge nuclear function by impairing nuclear condensate dynamics and immobilizing ubiquitin. EMBO J. 38, e101341 (2019).

Wenger, T. et al. Autophagy inhibition promotes defective neosynthesized proteins storage in ALIS, and induces redirection toward proteasome processing and MHCI-restricted presentation. Autophagy 8, 350–363 (2012).

Seguin, S. J. et al. Inhibition of autophagy, lysosome and VCP function impairs stress granule assembly. Cell Death Differ. 21, 1838–1851 (2014).

Martin, D. D. O., Ladha, S., Ehrnhoefer, D. E. & Hayden, M. R. Autophagy in Huntington disease and huntingtin in autophagy. Trends Neurosci. 38, 26–35 (2015).

Serpionov, G. V., Alexandrov, A. I., Antonenko, Y. N. & Ter-Avanesyan, M. D. A protein polymerization cascade mediates toxicity of non-pathological human huntingtin in yeast. Sci. Rep. 5, 18407 (2015).

Busch, A. et al. Mutant huntingtin promotes the fibrillogenesis of wild-type huntingtin: a potential mechanism for loss of huntingtin function in Huntington's disease. J. Biol. Chem. 278, 41452–41461 (2003).

Bjørkøy, G. et al. p62/SQSTM1 forms protein aggregates degraded by autophagy and has a protective effect on huntingtin-induced cell death. J. Cell Biol. 171, 603–614 (2005).

Nezis, I. P. et al. Autophagic degradation of dBruce controls DNA fragmentation in nurse cells during late Drosophila melanogaster oogenesis. J. Cell Biol. 190, 523–531 (2010).

Pederson, T. Ribosomal protein mutations in Diamond‐Blackfan anemia: might they operate upstream from protein synthesis? FASEB J. 21, 3442–3445 (2007).

Shi, Z. et al. Heterogeneous ribosomes preferentially translate distinct subpools of mRNAs genome-wide. Mol. Cell 67, 71–83 (2017).

Grentzmann, G., Ingram, J. A., Kelly, P. J., Gesteland, R. F. & Atkins, J. F. A dual-luciferase reporter system for studying recoding signals. RNA 4, 479–486 (1998).

Manuvakhova, M., Keeling, K. & Bedwell, D. M. Aminoglycoside antibiotics mediate context-dependent suppression of termination codons in a mammalian translation system. RNA 6, 1044–1055 (2000).

Albert, B. et al. A ribosome assembly stress response regulates transcription to maintain proteome homeostasis. eLife 8, e45002 (2019).

Tye, B. W. et al. Proteotoxicity from aberrant ribosome biogenesis compromises cell fitness. eLife 8, e43002 (2019).

Nagaraj, N. et al. Deep proteome and transcriptome mapping of a human cancer cell line. Mol. Syst. Biol. 7, 548 (2011).

Pelletier, J., Thomas, G. & Volarević, S. Ribosome biogenesis in cancer: new players and therapeutic avenues. Nat. Rev. Cancer 18, 51–63 (2017).

Wiśniewski, J. R., Hein, M. Y., Cox, J. & Mann, M. A 'proteomic ruler' for protein copy number and concentration estimation without spike-in standards. Mol. Cell. Proteom. 13, 3497–3506 (2014).

An, H. & Harper, J. W. Ribosome abundance control via the ubiquitin–proteasome system and autophagy. J. Mol. Biol. https://doi.org/10.1016/j.jmb.2019.06.001 (2019).

Pillet, B., Mitterer, V., Kressler, D. & Pertschy, B. Hold on to your friends: dedicated chaperones of ribosomal proteins. BioEssays 39, e201600153 (2017).

Sung, M. K. et al. A conserved quality-control pathway that mediates degradation of unassembled ribosomal proteins. eLife 5, e19105 (2016).

Blanco, J., Cooper, J. C. & Baker, N. E. Roles of C/EBP class bZip proteins in the growth and cell competition of Rp ('Minute') mutants in Drosophila. eLife 9, e50535 (2020).

Malzer, E. et al. Coordinate regulation of eIF2α phosphorylation by PPP1R15 and GCN2 is required during Drosophila development. J. Cell Sci. 126, 1406–1415 (2013).

King, M. A. et al. Rapamycin inhibits polyglutamine aggregation independently of autophagy by reducing protein synthesis. Mol. Pharmacol. 73, 1052–1063 (2008).

Conn, C. S. & Qian, S.-B. Nutrient signaling in protein homeostasis: an increase in quantity at the expense of quality. Sci. Signal. 6, ra24 (2013).

Xie, J. et al. Regulation of the elongation phase of protein synthesis enhances translation accuracy and modulates lifespan. Curr. Biol. 29, 737–749 (2019).

Baumgartner, M., Dinan, M. P., Langton, P. F., Kucinski, I. & Piddini, E. Proteotoxic stress is a driver of the loser status and of cell competition. Nat. Cell Biol. https://doi.org/10.1038/s41556-020-00626-1 (2020).

Bové, J., Martínez-Vicente, M. & Vila, M. Fighting neurodegeneration with rapamycin: mechanistic insights. Nat. Rev. Neurosci. 12, 437–452 (2011).

Doulatov, S. et al. Drug discovery for Diamond-Blackfan anemia using reprogrammed hematopoietic progenitors. Sci. Transl. Med. 9, eaah5645 (2017).

Cortez, L. & Sim, V. The therapeutic potential of chemical chaperones in protein folding diseases. Prion 8, 197–202 (2014).

Mayor-Ruiz, C. et al. Rational discovery of molecular glue degraders via scalable chemical profiling. Nat. Chem. Biol. 16, 1199–1207 (2020).

Poernbacher, I. et al. Lessons in genome engineering: opportunities, tools and pitfalls. Preprint at bioRxiv https://doi.org/10.1101/710871 (2019).

Kondo, S. & Ueda, R. Highly improved gene targeting by germline-specific Cas9 expression in Drosophila. Genetics 195, 715–721 (2013).

Baena-Lopez, L. A., Alexandre, C., Mitchell, A., Pasakarnis, L. & Vincent, J. P. Accelerated homologous recombination and subsequent genome modification in Drosophila. Development 140, 4818–4825 (2013).

Ran, F. A. et al. Genome engineering using the CRISPR-Cas9 system. Nat. Protoc. 8, 2281–2308 (2013).

Germani, F., Bergantinos, C. & Johnston, L. A. Mosaic analysis in Drosophila. Genetics 208, 473–490 (2018).

Nezis, I. P. et al. Ref(2)P, the Drosophila melanogaster homologue of mammalian p62, is required for the formation of protein aggregates in adult brain. J. Cell Biol. 180, 1065–1071 (2008).
Acknowledgements
We thank T. E. Rusten (University of Oslo) for the gift of anti-p62 antibodies and F. Zhang (Broad Institute of MIT and Harvard) for the PX459 vector. We also acknowledge the staff at the Developmental Studies Hybridoma Bank, created by the NICHD of the NIH and maintained at the University of Iowa for the provision of antibodies. Drosophila stocks obtained from the Bloomington Drosophila Stock Center (NIH P40OD018537) were used in this study. We also thank M. Cockman, I. McGough and P. Ratcliffe (all at the Crick Institute), as well as M. Pieterse (Mill, The Netherlands) for discussions. This work was supported by a Wellcome Trust Investigator award (no. 206341/Z/17/Z to J.P.V.) and the Francis Crick Institute, which receives its core funding from Cancer Research UK (no. FC001204), the UK Medical Research Council (no. FC001204) and the Wellcome Trust (no. FC001204).
Ethics declarations
Competing interests
The authors declare no competing interests.
Additional information
Peer review information: Nature Cell Biology thanks the anonymous reviewers for their contribution to the peer review of this work. Peer reviewer reports are available.
Publisher's note Springer Nature remains neutral with regard to jurisdictional claims in published maps and institutional affiliations.
Supplementary information
Supplementary Table 1: genotypes analysed. Supplementary Table 2: proteins highlighted in Fig. 3.
About this article
Cite this article
Recasens-Alvarez, C., Alexandre, C., Kirkpatrick, J. et al. Ribosomopathy-associated mutations cause proteotoxic stress that is alleviated by TOR inhibition. Nat Cell Biol 23, 127–135 (2021). https://doi.org/10.1038/s41556-020-00626-1
Received:

Accepted:

Published:

Issue Date:

DOI: https://doi.org/10.1038/s41556-020-00626-1
This article is cited by
Sanne M. van Neerven
Louis Vermeulen

Nature Reviews Molecular Cell Biology (2022)

Michael E. Baumgartner
Michael P. Dinan
Eugenia Piddini

Nature Cell Biology (2021)

Carles Recasens-Alvarez
Cyrille Alexandre
Jean-Paul Vincent

Nature Cell Biology (2021)